Looking for an Android Tablet with a good configuration, large size display, and longtime battery life? When you are planning to buy an Android tablet, you may search for a tablet at a reasonable price with good quality. Then the Toshiba Android Tablets will be the perfect one for you. Almost all Toshiba Tablets come with medium to large size screen, high performing processor, and extended life battery.
When you compare Toshiba Tablets with Samsung, ASUS, LG or Sony Tablets, you will find these tablets much cheaper.
From this post, you can choose anyone according to your need and budget and buy it now.
Toshiba Android Tablets
Toshiba Excite Go AT7-C8 7.0-Inch 8 GB Tablet
The Toshiba Excite Go AT7-C8 is one of the most popular and best-selling Toshiba Android Tablet which comes with everything you need for your tablet. You can buy this in less than $80 with a sleek design, high-resolution display, excellent storage and high performing processor. This is an ideal tablet to play games, watch movies or browse the web for a long time. The sleek and stylish design of this tablet will help to make your life more fashionable and stylish.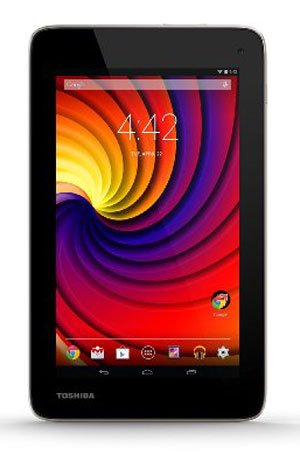 Key Features
OS: Android 4.4 KitKat
Build with Intel Atom Z3735G 1.33 GHz Processor
7-inch display with 1024 x 600 resolution and five finger multi-touch feature
8GB Internal Storage
Micro SD Supported up to 32GB
RAM: 1GB
Rear camera: 4MP
Battery life: Up to 7.1 Hours

Toshiba Thrive 10.1-Inch Android Tablet
Looking for a large screen size Android tablet to play games or watch movies for a long time? Then the Toshiba Thrive 10.1-Inch Android Tablet will be perfect one which comes with large size display, long battery life, and high performing processor. The multi-touch wide screen provides better user experience during playing games or browsing the web. The built-in front camera and built-in microphone help to get the best experience with video calling.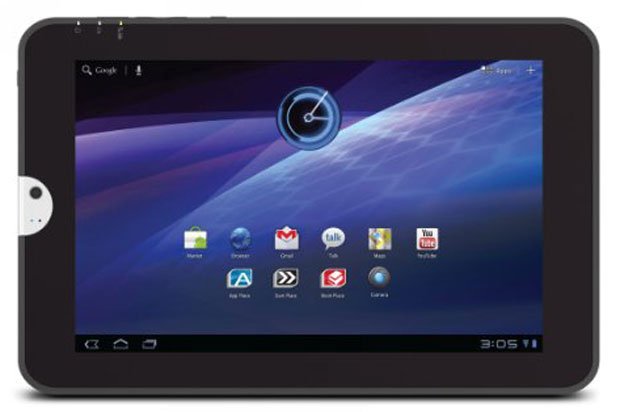 Key Features
OS: Android 3.1
Comes with 1 GHz NVIDIA Tegra 2 dual-core mobile processor with GeForce graphics
10.1-inch display with multi-touch feature and 1280 x 800 pixels resolution
Internal Storage: 8GB (Expandable Up to 32GB)
Micro SD Supported up to 64GB
RAM: 1GB
5MP Rear Camera and 2MP Front Camera
Others: 2USB Port, HDMI Port, Dock Connector Port, etc.
Save
Save