To say that teens adore anything and everything to do with technology is probably the understatement of the century. From texting and streaming music to watching YouTube videos and maybe even doing some research for a school assignment, teens and their tech are seemingly connected at the hip — or thumbs.
As a parent, you may be resolved to the idea of your teens devoting part of their day to their smartphones and laptops. But this does not mean you have the money or desire to outfit them with the latest and greatest tech devices. Even if your teen is begging for an iPhone X, you are not wild about spending a cool grand on a handheld computer that might get left at the mall or dropped on the sidewalk. With that mind, there are still plenty of great "entry-level" tech devices that will satisfy your teen's cravings for electronics, while leaving your budget relatively unscathed. Check out the following ideas: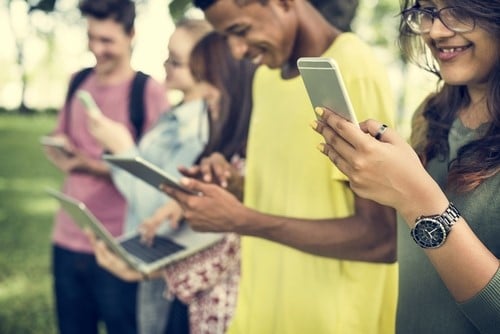 Sensible Smartphone
Providing your teen with a decent smartphone that won't break the bank is easier than you may think. For example, check out the LG K10. The innovative smartphone is super affordable — depending on your credit rating, it is possible to get the phone for a really low monthly price — and it offers plenty of great features teens love. For example, the LG K10 features a high-resolution HD display, which means it is perfect for watching YouTube videos inside or capturing selfies at the park with their BFFs. Speaking of selfies, the one tap camera feature makes capturing photos easier than ever, and the Gesture Shot and Burst Shot feature will help create photos worthy of posting on social media. The 1.27 GHz Quad-Core Qualcomm processor means the LG K10 can handle researching school projects with ease, and with 14 hours of battery life, your teen doesn't have to worry about the phone dying in the middle of a movie or texting marathon.
Thrifty Tablet
You do not have to shell out big bucks for a tablet for your teen to use for school and watching videos. The Fire HD 8 Tablet on Amazon weighs in at under $100 but looks and acts like something much fancier. The Fire HD comes with 16GB of storage and a micro-SD slot for up to 200GB of expandable storage — this is enough for around 1,000 eBooks. The tablet boasts 12 hours worth of battery life so your teen can watch movies to his heart's content, and the Dolby Audio and 8" display is also not too shabby. Of course, the Fire HD 8 can handle tons of apps, as well as social media like Instagram and Twitter.
Low-Cost Laptops
PC Mag released a helpful list of affordable laptops that are ideal starter computers for your tech-happy teen. Thanks to a plethora of laptops on the market, it is possible to get great deals on full size and full-featured systems that still come with plenty of bells and whistles. For example, the Acer Swift 1 is priced at a budget-friendly $329 but looks like the much pricier Dell XPS 13. The laptop features a 13.3" display with full HD resolution and a good-looking 1080p IPS screen. The Acer Swift 1 also has 64GB of storage and 4GB of RAM which should be plenty to get your teen started.