The Jumper is one of the most popular and well-known Chinese brands for Smartphone and Tablet. They are mainly popular for their premium quality tablets and reasonable price. The Jumper EZpad 5SE Tablet is a newly released Windows Tablet by the Jumper. This is a premium quality tablet that comes with proper configuration and performance. The large size 10.6 inch IPS screen with 1920*1800 resolution is good enough for high-quality graphics and images. The display also supports Stylus pen input. However, if you are looking for a new Windows tablet, then you can consider the Jumper EZpad 5SE Tablet for its configuration, performance, and price.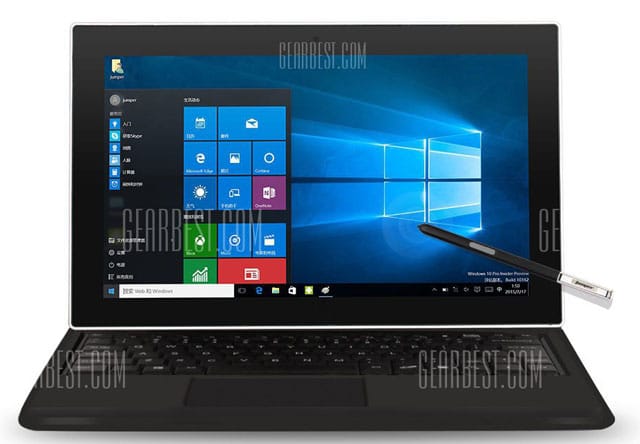 Buy the EZpad 5SE Tablet from Gearbest
Some Notable Features of Jumper EZpad 5SE Tablet
Design and Display
The Jumper EZpad 5SE Tablet comes with solid-feeling aluminum bezel and attractive design. The tablet designed entirely to access it easily in various angles. The one-piece metal bracket helps to place the tab on the ground and access it horizontally or vertically. There are also two adjustable angles helps to access the tablet frequently while writing, reading or browsing the web.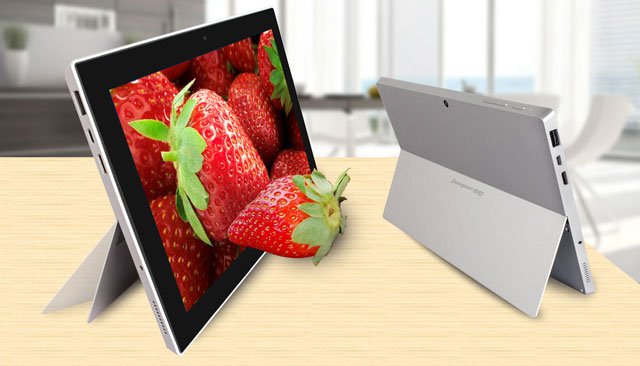 The 10.6 inch IPS display is good enough to watch movies, reading books, play games or browse the web. As the display support Stylus pen input, so you can input handwriting easily in any position. The original Samsung FHD display used in this tablet to feel better viewing experience while playing the games or watching movies.
Hardware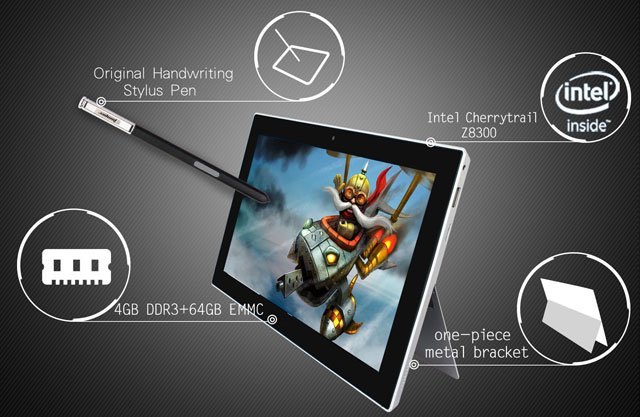 The Intel Cherry Trail Z8300 Quad Core 1.44GHz processor used in the EZpad 5SE tablet to run any program smoothly. This quad-core processor also optimized for low power consumption. So your device battery will last for a long time. As the Turbo Boost Technology used in this device, so you can open and run multiple apps at a time. To get better graphics experience, the Intel HD Graphics processor used in this device.
RAM and Storage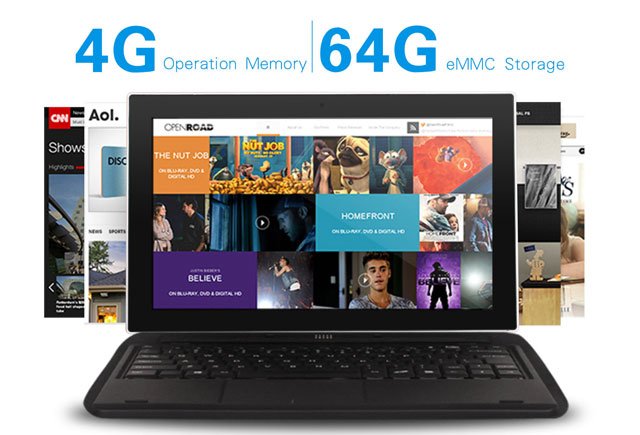 The 4GB DDR3 RAM of the Jumper EZpad 5SE Tablet makes ideal for multi-tasking. This large size RAM is perfect for running your device smoothly. The 64GB eMMC memory used in the 5SE tablet to store your essential documents, images or videos. There is also an external micro SD card slot available in this tablet. This external card slot supports up to 128GB micro SD card that will help to increase the device memory.
Ports and Connectivity
There are several ports available in the tablet to connect external accessories, devices or flash drive. There is 1 USB 3.0 port available in the tablet to transfer data faster. There are also 1 USB 2.0 port, one mini HDMI port, one 3.5 mm earphone jack and a micro USB slot available in this tab. To connect to the internet, you can use the 802.11b/g/n wireless internet connectivity option. The device also comes with Bluetooth connectivity feature to connect with other devices or gadgets through Bluetooth.
Battery
Battery life is most important for a tablet to run it for a long with a single charge. The Jumper EZpad 5SE Tablet comes with large size 6600mAh battery. This large size battery is good enough to run the device for at least 6-10 hours.
The Pros
Good design and build quality
Built-in Sofa mode, Desktop mode and Hand mode
G-Sensor available
Average quality speaker
Best value for the money
The Cons
Weight is little bit high
Battery life is average
Cameras are not good enough to capture high-quality images
Price
Finding a cheap price Windows tablet in the market with good configuration is not easy. You need to spend more than $300 to find a good quality tablet with high configuration and performance. If you are looking for a good configured tablet with average performance, then you can consider the Jumper EZpad 5SE Tablet PC. The listed price of this tablet at Gearbest is $216.84, but you can buy this tablet for only $168.29 using the Special Coupon: sesep.
Buy the EZpad 5SE Tablet from Gearbest for Only $168.29! Coupon: sesep
Save
Save
Save