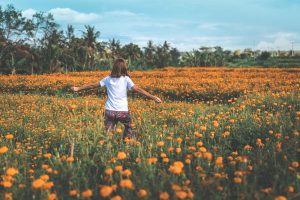 Technology is all around you but are you using it to your advantage. You've got access to the internet, you're able to communicate 24 hours a day, you use it for shopping, banking and a wealth of other applications but could you be a little smarter and benefit more?
As the world keeps on developing, technology is going to change, so it's important you stay up-to-date with new emerging technologies. Here are some emerging technologies you might be interested in learning more about.
Business owners are able to save money by using technology to perform tasks. Using software, processes, and procedures can be streamlined. One good example is the software used by companies that design PCBs for use in a wide range of industries. It allows a product to be designed and released in less time and at a lower cost than ever before. Find out more by visiting www.altium.com. Other examples include car manufacturers that use robotics in the manufacturing process and retail stores that no longer need to track inventory manually.
In the past, communication was limited by the speed and reliability of the postal service. Now communication is much easier, thanks to emails, fax, text messages, and video chat services. In the world of business, video conferencing technology means you can have meetings virtually. Skype, WhatsApp, and GoToMeeting are just a few examples.
The world of education has changed dramatically, thanks to technology. Nowadays, you don't have to spend all day in a classroom if you don't want to. Study is possible from the comfort of your own home or during your lunch breaks at work. Gadgets for drawing and note-taking and mobile apps have made it much easier for students to learn. A full library of information is waiting to be accessed using a mobile app or by visiting a website. Apps such as Coursera have more than 1000+ courses ranging from computer science, finance, and programming to music and medicine. As well as courses, an app like Khan Academy has more than 10,000 videos and explanations if you want to know more about a subject.
Everyone seems to be so busy nowadays that it can be difficult finding the time for a relationship. Technology can help you find the right partner and meet new people while you're at work. Phone apps can be used to find a date as well as meet and connect with old friends.
Shopping can be a pleasure if you take advantage of technology. Using one of many e-payment systems, you can purchase anything you want online without having to leave home. Technology continues to make the shopping process safer and more secure and now there's no need to worry if you send credit card information to a vendor (as long as you're smart in the way you do it). Chip and pin is a system that's very secure. If you're worried about inputting credit or debit card information, use a payment provider such as PayPal and Google Wallet. No card details are entered, simply an email address and password when it comes time to pay.
Believe it or not, the humble farmer can also benefit from technology. Human labor has been replaced by machines, and the result is increased productivity. There are mobile apps for farmers, such as FamGraze, that helps a farmer by suggesting cheaper alternatives for their livestock feed.
The way we get around our planet has changed dramatically from the days of a horse and cart. The most recent innovation has to be electric and hybrid vehicles. With the promise of better fuel economy, being more environmentally friendly and all around less expensive, it's no wonder so many people are choosing electric over gas. The big boy in the world of electric motors has to be Tesla Motors. There are showrooms all over the world, and the brand has a very loyal following. The Toyota Prius is another strong contender in the electric car popularity stakes.
There are very few banks that don't offer online banking facilities, and there are some banks that do everything online. Millions of people use banking apps for their everyday financial transactions, and many employers now send wages digitally.
One last area you should be making the most of is in the world of entertainment. Growth of the internet, mobile connectivity, social networks, and entertainment apps have revolutionized the way we keep ourselves entertained. From videotapes, it went to CDs and DVDs, and now there are smart TVs you can use to watch the latest movies, stream live music concerts, play casino games, and much more.
The way we use technology in our everyday lives can't be measured accurately. It's also played an important role in areas such as healthcare, data management, and job creation. It's going to keep on changing, and it's up to you to keep abreast of all the developments.