So, what's, are some Best Tablets with USB Port?
A Tablet is one of the most important and essential gadgets for professionals and students. As there are different type Tablets available in the market, you can use a Tablet with USB Port. It will help to collect or transfer data faster. You can also collect or transfer data to a USB Flash drive without using an OTG Cable. So in this post, I'm going to share some top rated and Best Tablets with USB Port. Almost all of these USB Tablets comes with high performance, good configuration, and reasonable price. You can choose any of them and buy from Amazon.
Let's Check my Recommended Best Tablet with USB Port.
Top 10 Tablets with USB Port (Quick Comparison)
5 Best Android/Windows Tablets with USB Port (Reviews 2018)
Fire HD 8 Tablet
If you are a fan of Fire Tab and looking for a Fire Tablet with USB port, then the Fire HD 8 Tablet is for you. The Fire HD 8 available in two different edition with 16GB and 32GB Storage capacity. As four different colors available, so you can get this tablet with your favorite color. The latest and updated Fire HD 8 Tab is ideal for those people who want to use their tab for a long. With 12 hours battery life, you can browse the web, read books or watch movies. To run the device faster, 50% more RAM added in this latest version.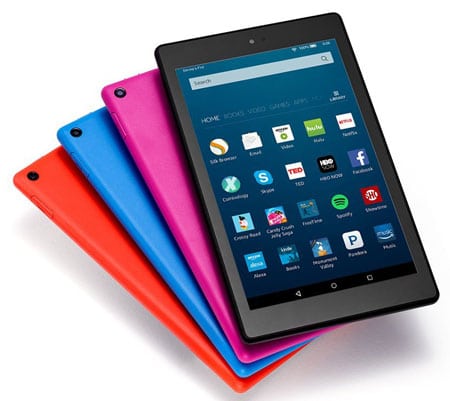 Like the Google Voice Search, now the Alexa cloud-based voice service available in the Fire Tab. So just tap the button and ask what you need. You can get thousands of Kindle e-books, apps and games from the store for free. You will also get access to unlimited songs, videos, and books if you are a Prime Member of Amazon.
ASUS ZenPad 3S 10 9.7″
The ASUS ZenPad 3S 10 9.7″ is a newly released and premium quality tablet that comes with the Type C USB port. If you search for some best Android Tablets with USB Port, you will find the ASUS ZenPad 3S 10 at the top. 9.7-inch 2K display with ASUS TruVivid technology used in this tablet for better visual experience. The Core ARM Cortex 2.1 GHz and Core ARM Cortex 1.7 GHz dual process used in this tab to do your tasks smoothly. It's also an ideal tab for multitasking with 4GB RAM. This ASUS Tablet comes with 64GB Internal storage capacity and an external Micro SD card slot. If the internal storage is not enough for you, then you can extend it up to 128GB using the external Card Slot.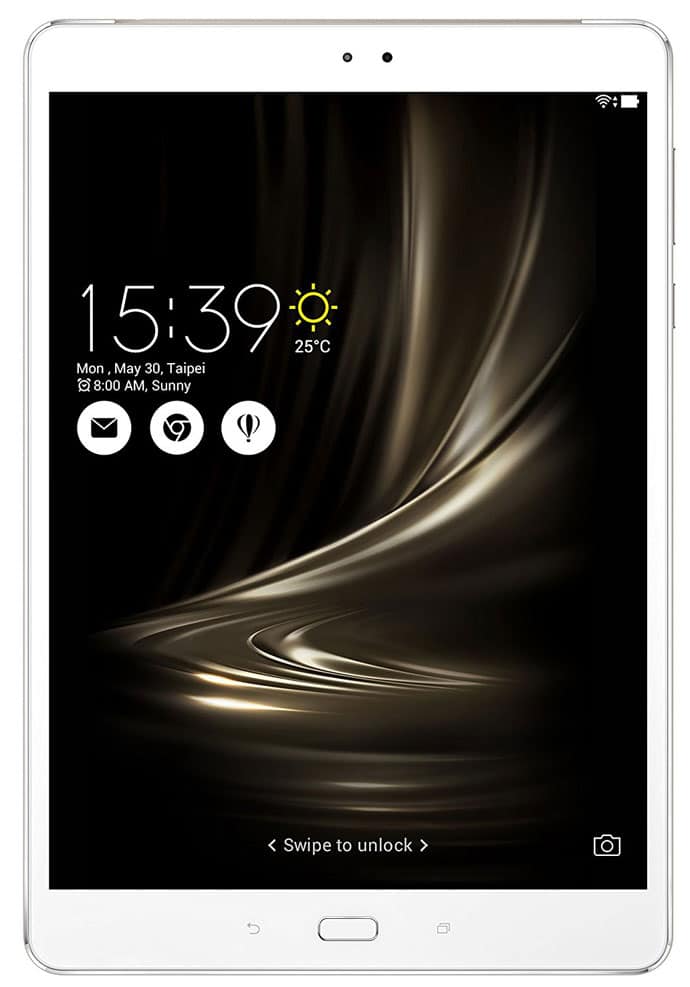 As the ASUS ZenPad 3S 10 comes with Type C USB Port, so you can transfer data faster than other traditional tablets. Quick Charge 3.0 Technology also used in this tablet to recharge your tablet battery faster. To keep your personal/confidential data secure, fingerprint sensor also used in this Tab. You can capture awesome images, 8MP main camera and 5MP front camera available in this ASUS Tablet.
Microsoft Surface Pro 4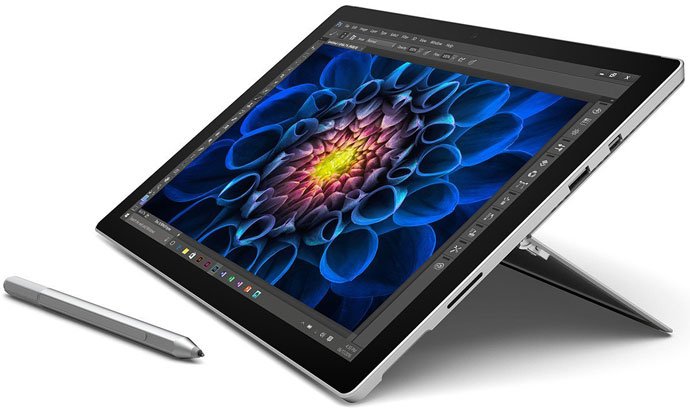 Some people like to use a Windows Tablet to do their personal or business tasks. If you are one of them, and looking for the Best Windows Tablet with USB Port, then the Microsoft Surface Pro 4 is for you. It is one of the latest and high configured Windows tablet currently available in the Market. Also, the Surface Pro 4 is a little bit expensive, but this is the ideal tablet for professionals to do their tasks easily and quickly. The Surface Pro 4 available in 7 different configurations, so you can easily get the perfect one for yourself or your buddy one. The Windows Hello technology used in this tab for a password-free sign as well as keep your device secure. Windows Ink also used for hassle free note taking or drawing. USB 3.0 port available on the Surface Pro 3 to sync or transfer data faster.
Samsung Galaxy Tab A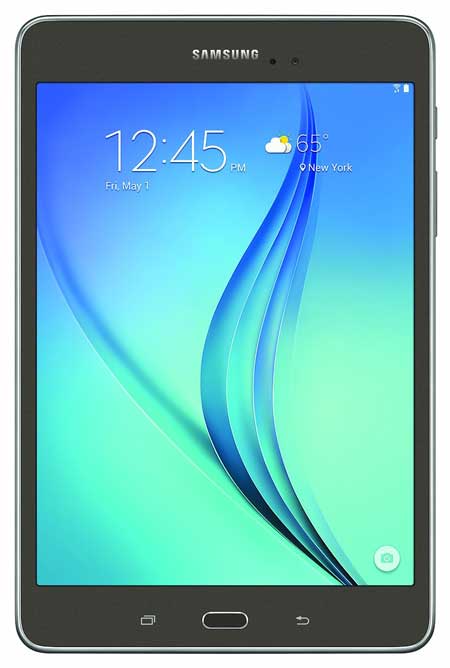 I'm sure you are aware of the popularity of Samsung devices. So getting a Samsung USB Tablet is also a great idea for performance, configuration, and reasonable price. The Samsung Galaxy Tab A is one of the popular Tablet series from Samsung. This tablet available in various configuration, screen size and price. The Samsung Galaxy Tab A 8 Inch is one of the best-selling and top rated Samsung Tab A on Amazon. It's another best Android Tablet with USB Port for personal or business use. The Quad Core 1.2 GHz and 1.5GB RAM available in this Samsung Tablet for easy and multi-tasking. The built-in Microsoft Office makes this tab perfect for business professionals. The internal storage is 16GB only, but you can increase it up to 128GB using the external micro SD card.
Dragon Touch X10
If you are looking or a large size and Cheap Tablet with USB Port, then the Dragon Touch X10 could be best one. With the Octa-Core CPU – 8X Cortex A7 processor, this tablet also perfect for multitasking, watching movies or playing games. The 10 Inch IPS display comes with SmartColor Technology for better visual experience while playing games or watching movies. The X10 comes with 16GB internal storage memory and 1GB RAM. The 7200mAh battery is also good enough to do a task or watches movies for a long time. A Micro USB and a regular USB port available in this tablet to recharge your device or transfer data fast.
It's Your Time
It's an excellent idea to buy a Tablet with USB port, and these are my recommended Best Tablets with USB Port. You can consider any of these tablets or can Browse Here for more USB Tablets. However, you can also let us know by commenting below about your current or favorite Android or Windows Tablet that comes with USB Port. We will also update this list on a regular basis. So stay with us and get information about latest tablets with USB port.
Save
Save
Save