Nowadays, Android phones and tablets are part of our life. Corporate and business persons like to use Android devices to do their official or personal tasks. As these devices easy to carry and use, so people like to use these devices and their popularity increase day-by-day. People also like to play games, watch movies or reading books with Android phones and tablets.
Most of the Android devices come with small size keyboard layout, so people do not feel comfortable to do bulky tasks with these devices. You can solve this problem with an external Android Keyboard. Most of the Android Keyboards come with stylish deign, lightweight and user-friendly layout. So you can easily carry these keyboards anywhere you go and do your tasks easily and quickly.
So here I'm going to share some Best Android Keyboards which you can use on any Android phones or tablets. These keyboards come with attractive design, lightweight and user-friendly interface as well as cheap price.
Best Android Keyboards for Android Phones and Tablets
The SHARKK® Backlit Wireless Bluetooth 3.0 Ultra-Slim Keyboard for Android is a lightweight and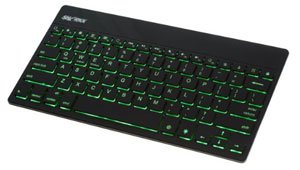 alumni style keyboard which you can use to do tasks with your Android device. The user-friendly layout help to type with high speed and finish your tasks within a short period.
Key Features
New and stylish keyboard layout with "DEL" Key
Seven unique and attractive backlight colors
Lightweight keyboard with 8.20 Weight only
Support 3 major operating system: Android, IOS, and Windows
Comes with long life rechargeable battery
Auto sleep feature to save battery life
Compatible with Android 4.3, NOOK HD, Mac mini, HP Touchpad, HTC EVO, IDEAtab A2107A, ASUS Tablets, Windows Mobile 8
The Microsoft Universal Mobile Keyboard comes with award winning design, attractive color, and user-friendly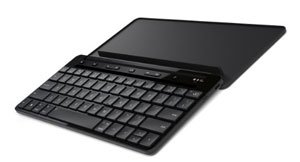 interface. This is one of the top selling and Best Android Keyboard. Work with your smartphone or tablet with the help of this keyboard easily and quickly. The keyboard supports major three operating systems; Android, IOS, and Windows, so you can use this keyboard with any operating system.
Key Features
Compatible with iPhone, iPad, Android and Windows operating system
Wireless connectivity
Smartphone and tablet stand integrated
Protective and detachable cover
Rechargeable battery with long life (Up to 6 Months on a single charge)
The Anker® Ultra Compact Slim Profile Wireless Bluetooth Keyboard for Android comes with attractive
design and two different colors. This is a slim and compact designed keyboard which comes with lightweight and easy to carry features. The comfortable and small keys come with a smooth interface to type quickly and maximum comfort.
Key Features
Ultra compact design
Rechargeable battery with 6-month long life
Matte finish keys for maximum comfort during typing
Compatible with iOS, Android 3.0 and above, Mac OS X 10.2.8 or above and Windows operating system
The AmazonBasics Bluetooth Keyboard for Android Devices another Best Android Keyboard which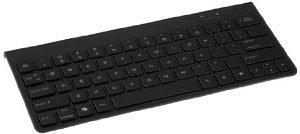 comes with various functions and features. The wireless connectivity helps to connect with any device and sync easily and quickly. The slim and compact design with lightweight features helps to carry the keyboard anywhere you go.
Key Features
Shiny keys for effortless typing
Connection indicator
Pair keyboard easily with any Android device
30-foot range
Compatible with Android 3.0+ , Kindle Fire HD and HDX devices
Save
Save