Unlike the headphones of yesteryears, the motorcycle headphones created today are all safe to use while riding. The modern motorcycle headphones not only allow the user to listen to music while riding but also enables them to listen to the surrounding sounds such as horns and sirens, while riding, in turn, increasing safety.
No longer do you have to drive in your car to enjoy music. You can now do so safely even when on a bike. Before acquiring a motorcycle headphone, there are certain factors you need to take into consideration. For instance, motorcycle headphones don't follow the one-size-fits-all rule. The headphones vary according to the size and type of the helmets. Without straying away from the topic any further, here are 5 useful tips from experts in buying the best motorcycle headphones.
How to Choose the Best Motorcycle Headphone
Sound Quality
Of course, you need to pay attention to the audio quality of the headphone before purchasing it. It is recommended for you to experiment with the headphones and run some tests before you acquire a particular headphone. You must purchase a headphone that does not produce static or unwanted noise when played at maximum volume. If possible, you should test the headphone out on the road before making a purchase.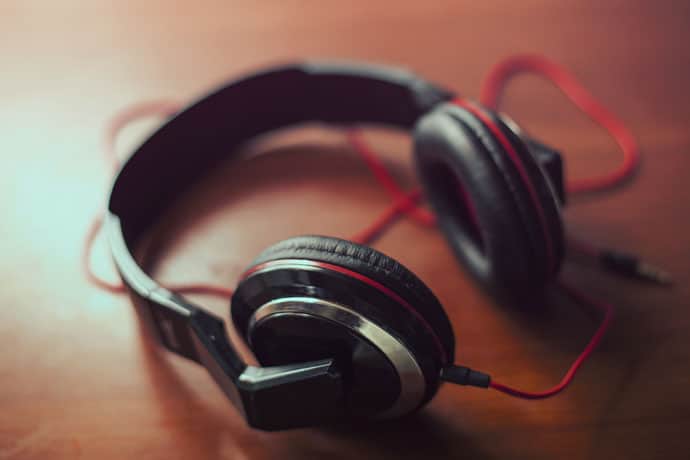 Focus on Durability
You must look for a motorcycle headphone that comes with highest longevity and durability. That's why it is also advisable for you to check the materials of the motorcycle headphone before making your purchase. You should check to see if the headphone is waterproof and shock-resistant. Because a waterproof or water-resistant headphone with shock absorbing feature is more durable than the regular one. You wouldn't want your expensive headset to be a dud now, would you?
Pay Attention to its Functions and Features
As far as we are concerned, the motorcycle headphone you should consider purchasing must have noise-canceling and Bluetooth connectivity features. You wouldn't want to be troubled by the dangling wires of the headphone now, would you? Therefore, we believe that it of paramount importance for you to acquire a wireless headphone. There are many motorcycle headphones that even boast of a GPS feature. You can also look for a headphone that can always connect with your smartphone. It will help to send or receive voice calls through voice commands.
Check for Reviews
There is a wealth of information available on the web. Therefore, you'd be foolish to not make the optimum use of the internet. There isn´t a dearth of review sites that provide unbiased reviews from customers who have used the particular products first-hand. Hence, you should only opt to purchase a motorcycle headphone that boasts of favorable reviews. There is no denying the fact that reviews significantly reduce your risk of acquiring a low-end product. It is imperative for you to go through several motorcycle headphones reviews and testimonials before deciding on a particular headphone. And if you are going to buy a motorcycle headphone from an online store like Amazon or eBay, then you can check real user reviews on their site. This will be more effective to choose the right one with right features and save some bucks.
Does it have a Warranty?
This one is a no-brainer really. You must always only purchase products, or in this case, a motorcycle headphone, that offers you a warranty. If you acquire a defected piece or a product that doesn´t work according to its promised capabilities, you can always have it returned or replaced with a warranty.
Final Words
Choosing the right motorcycle headphone is most important for a risk-free drive. It will also help to enjoy your ride by listening to your favorite songs. You can also contact with others while riding through voice calls. And hope these tips will help you to choose the right one within your budget.