The Samsung is one of the most popular, well-known and established smartphone company. They are mainly popular for the premium quality flagship smartphone. The "S" series smartphones from Samsung gets huge popularity for attractive design, unique features, and best performance. So people always love to wait for a new Smartphone from Samsung. The Samsung Galaxy S8 and Galaxy S8 Plus are newly released flagship from Samsung. The Galaxy S8 released on 21st April 2017 and people already taking about the Samsung Galaxy S9. Although there is no official confirmation available from Samsung that, the Galaxy S9 will be next flagship from Samsung, but people love rumors, and they believe that the Galaxy S9 will be next Flagship from Samsung.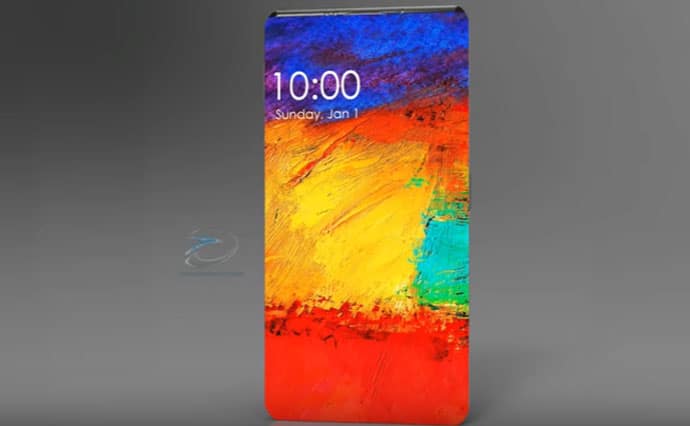 Individuals who are a crazy fan of Samsung Smartphones, always love to see a Smartphone from Samsung with unique design and features. And the newly released Galaxy S8 is the testimony of that. According to the release sequence of Galaxy S series, we can expect that the Samsung Galaxy S9 will be released in mid of 2018. But before the release of Galaxy S8, people started searching for Galaxy S9 and its features, specifications, rumors, price and release date. So in this post, we will try to give you an idea about Galaxy S9 according to some reliable source that is available on the web.
So What is Samsung Galaxy S9?
We know that a few days ago Samsung released their Flagship Galaxy S8 and S8 Plus and most of the people believe that Samsung Galaxy S9 will be the next flagship from Samsung. Although still there is no official declaration available from Samsung about their next/upcoming Galaxy S Series Smartphone/Flagship. But according to a South Korean Website named "thebell.co.kr", Samsung started working on their next Smartphone Display that might be Samsung Galaxy S9.
There is no doubt that, Galaxy S8 and S8 Plus are trending and most amazing smartphones available in the market now. And fans of Samsung Smartphones believe that the Galaxy S9 also will come with a unique design and attractive features.
Samsung Galaxy S9 Specifications
Samsung upgrades their smartphone day-by-day, and especially they are working great to upgrade their Galaxy and S Series smartphones. So we hope that the Galaxy S9 will come with more attractive features. And according to some Web Rumors, the Samsung Galaxy S9 might have following specifications.
Display – 5.5-inch or 6.5-inch Super AMOLED display with updated Gorilla Glass protection. And the display will be curved display as Galaxy S7 and S8.
Processor – According to some Samsung Galaxy S9 Rumors, it will come with Snapdragon 845 processor. And a Korean Website published a news about Galaxy S9 processor where they talked about why the Galaxy S9 will come with 845 chip.
RAM – The Galaxy S9 might come with 6GB or more RAM to work faster. It may also 8GB depending on country and carrier.
Storage – Day-by-day, Samsung comes with flagship with huge internal storage capacity. And the Galaxy S9 internal storage might be 128GB or more.
Camera – The front camera would be 12MP or more, and the rear camera would be 20MP and more.
Flash – The device would come with dual flash and a razor sharp f/1.9 aperture for more awesome photos and videos.
Battery – Battery life is most important fact for flagship and day-by-day, Samsung enhance their smartphone and Flagship battery life. The S9 would come with a built-in battery that might 4000mAh or more.
Operating System – The latest Android Operating System is Nougat and S9 might come with Nougat if the new version won't release.
Wi-Fi – Wi-Fi 802.11
Bluetooth – Bluetooth V 5.0 or updated version.
Key Features of Galaxy S9
Design
Samsung already applied several unique ideas to design their smartphone and the Galaxy S7, and S8 series is the real example. The outlook and design of the newly released S8 are really great, but some people claimed that their S7 and S8 display cracked because of curved design. As several un-official sources confirmed that, the S9 would also come with a curved display. So we hope that Samsung surely works more to improve the curved design for better longevity.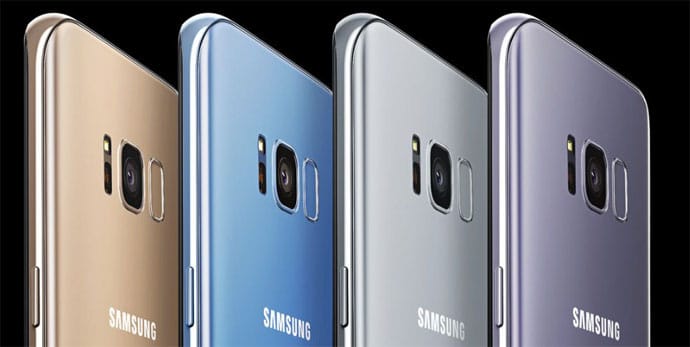 People also expect that the Galaxy S9 will come with a combination of metal and glass design. And we must wait for the official confirmation from Samsung. But rumors said that the Samsung Galaxy S9 might come with something unique that people not yet imagine.
Display
The Samsung Galaxy S8 comes with 5.8-inch display, and the S8 Plus comes with 6.2-inch display with bezel-less infinity feature. The display also supports the 2K resolution, and the Super AMOLED display also supports virtual reality. So we can expect that the Galaxy S9 comes with the more advanced display with 4K resolutions and better virtual reality features. Some source also claimed that the S9 would come with always on screen and 3D touch technology also might be available.
Processor
As we said in the specification section, the Galaxy S9 might come with Snapdragon 845 processor that is under development. Samsung and Snapdragon started working to develop the 845 chipsets. And hopefully, we will get the good news soon, and either Samsung or Snapdragon will confirm about the project.
RAM and Storage
Nowadays, people consider RAM and storage as most important fact while choosing or buying a new smartphone. They need more RAM to run their smartphone better while multitasking. And more storage needs to save more photos, videos, and documents. So most of the flagship like LG G6, Google Pixel or latest Galaxy S8 comes with 4-6GB RAM and 64-128GB Internal storage capacity. And there is no doubt that, the Samsung Galaxy S9 also comes with more than 6GB RAM and 128GB+ internal storage capacity.
Camera
People also consider their smartphone camera to choose the great one because most of them love mobile photography. And a smartphone with higher resolution camera and aperture is the great solution for that. The Galaxy S8 comes with 8MP front and 12MP rear camera with dual flash and F1.7 Aperture. On the other hand, some unofficial source claimed that the Galaxy S9 would come with dual lens setup for better mobile photography.
Battery Life
Another important fact for smartphone and people always want to buy a smartphone with long battery life. The Battery power consumption depends on several facts like Processor, RAM, Apps and much more. So depending on these facts, smartphone manufacturers trying their best to improve the battery life by optimizing processor. The Galaxy S8 and S8 plus comes with 3000 and 3500mAh built-in battery respectively. However, the Galaxy S9 might come with 4000mAh built-in battery.
Samsung Galaxy S9 Rumors and News
People always like to some new and unique features on their smartphone. And smartphone companies also want to give their best to their customers. According to several unofficial sources, there are several Samsung Galaxy S9 Rumors available in the market.
Samsung Galaxy S9 Release Date
Like most of the Smartphone manufacturers, Samsung always like to follow some pattern and rules for the release date of the new smartphone. Just a few days ago, the Galaxy S8 and S8+ release and people started searching for their new smartphone release date that might be Galaxy S9. And they began searching for the Samsung Galaxy S9 Released Date that reflects the curiosity of human mind. However, the Korean Tech company Samsung never disclosed about their New Flagship several months ago. They always love to surprise people about their new product.
But according to the release sequel of Galaxy S series smartphones, we can hope that the Samsung Galaxy S9 might be Available in the Market at mid of 2018. And the Galaxy S9 Release date will be set March or April of 2018.
Samsung Galaxy S9 Price
We can't expect that the Galaxy S9 will be a cheaper smartphone because of its attractive features, improved design, and better performance. Some rumors available on the Web that, the Next Samsung smartphone will be cheap, but in general terms, we can't say that. However, the Samsung Galaxy S9 price might be 750-800+ US dollars and might be more. So we must wait for the actual price that will be announced by the Samsung.
And the Last Words
It is really tough to determine Samsung Galaxy S9 release date, specifications, features and price before it declared by the manufacturer. And there is a long time we need to wait to get actual information from Samsung. And like the S8 and S8 Plus, Samsung might come with two different versions of Galaxy S9 that might be named Samsung Galaxy S9 and Galaxy S9 Plus/S9+ or S9 Edge.
Save