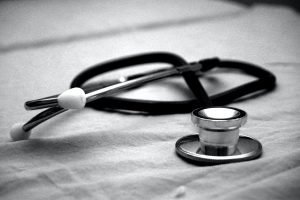 Lack of proper or effective patient identification in hospitals can cause severe errors and have permanent consequences. Patient misidentification, patient matching errors, patient mix-up, inaccurate patient identification – whatever we call them, it is all the same.
It occurs when a hospital identifies one patient with another patient's EHR (electronic health record). Suppose Hannah goes to her regular healthcare provider for a checkup. The first part of providing the healthcare service starts with identifying the medical record of Hannah.
Therein lies the problem – there can be many Hannahs with the same issue, same last name, same data such as the address, all of which makes it quite challenging to identify the accurate medical record in an acceptable timeframe. The hospital staff can do one of two things – he/she can either keep looking for the correct medical record. These misidentifications lead to a lot of problems for everyone involved.
Patients face a lot of problems from inaccurate patient identification that can cause physical harm, financial losses, and in extreme cases, even death. For instance, someone who went to the hospital for something as common as cold would expect a small amount of cost. However, he/she would receive a massive shock in the form of a $20,000 bill.
Likewise, a patient who went for a kidney transplant had his operation earlier than expected, later on, finding out that the kidney was meant for another patient entirely, and he was fortunate to get the kidney that matched him. Not everyone is that lucky, though – many have lost their lives due to patient misidentification, impacting the lives of their loved ones forever.
These are all real stories and are the consequences of patient misidentification. Sadly, patients are not the only victims – as previously mentioned, patient misidentification affects everyone involved. 
However, besides patients, hospitals and health systems are also suffering due to inaccurate patient identification. For instance, it affects their reputation, causes millions in losses, generates ineffective revenue cycles, increases denied claims, and so on.
Suppose the patient mentioned above got the $20,000 bill in error and wants to fix this. He/she can talk it over with the insurer and can deny the claim since it was sent in error. Also, these patient mix-ups can cause all sorts of negative publicity for the hospitals, affecting their reputation, ratings, and financials as patients might be wary of going there after such events. According to the Advisory Board, hospitals write off denied claims, which can cost up to $3.5 million/year.
These are not the only issues faced due to a lack of proper patient identification. Medical identity theft is a steadily rising concern for all parties involved – usually occurs when a third-party uses the medical credentials of the patients without their permission to avail benefits such as healthcare services, medical equipment, drugs, and so on.
These cause substantial financial losses on all sides and are another component of denied claims – an insurer can refuse to pay the hospitals for the services used by the culprits, creating severe losses for such healthcare providers. The patients also need to sit with their healthcare providers and insurers for a significant amount of time, making sure that such unwanted incidents do not repeat themselves.
The patients may also lose confidence in their healthcare providers and may even switch them if they think or see that their providers are not doing enough to protect their sensitive data.
Are all hospitals facing such issues? No – not the ones using RightPatient. It is a biometric patient identification platform that is used by several reputed healthcare providers such as Novant Health and Northwell Health, to name a few. The platform locks the medical records of the patients with their biometric data such as fingerprints or irises so that unauthorized people cannot access them.
Once a patient enrolls with the platform, it takes a few seconds to pull up the accurate medical record within seconds. It can also reduce denied claims by eliminating patient misidentification and medical identity theft. Thus, RightPatient saves millions of dollars as well as lives, benefiting patients, and healthcare providers both.