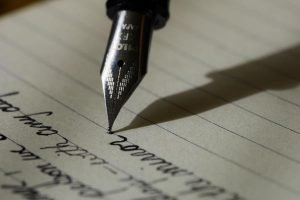 It seems like today's business world is all about generating income through multiple avenues. And, believe it or not, Internet blogs can open that door up in a variety of ways. From sponsored blogs to endorsement deals or effective advertising for your business, an online blog can help create revenue streams, if you do it right.
Creating a professional blog is all about appearance, engagement, and retention. To earn and keep a readers' attention takes a number of different requirements, but you don't have to do it alone. If you want to create professional blogs, I'd suggest to you that mobile apps may be the best resources for you. You can start with this list of helpful blogging mobile apps online to figure out where you want your blog to go and how to get it there.
From helping you understand what a blog is exactly to showing you the platforms and templates you'll need, these apps have everything you want to look at before beginning your own blog.
So What Makes a Blog a Blog?
Using these mobile apps will help you understand what readers on the Internet are looking for in a blog. They should be informative, but conversational. Blogs can hit on a variety of topics. As long as you think that readers will enjoy the content or get value out of the information you're presenting, then you can create a blog on that subject.
Typically, blogs have some sort of recurring theme but change topics for every article. For instance, a women's fashion blog can talk about shoes one week and fall styles the next. Talking about a variety of topics will help burgeon your readership while also helping draw more attention and profitability potential for the blog. Usually, bloggers that establish a routine of posting new pieces routinely will garner more sponsorship.
Finding the Right Platforms and Templates
These mobile apps can also point you in the right direction of where and how to create professional-looking blogs. Many of these platforms offer a variety of templates from which to choose, so you can find one that fits your style. A business blog should be sleek, innovative, and to the point, while a more artsy blog might be aesthetically designed to draw attention to more than just the information.
With tools like WordPress, Blogger, and Hubspot, you'll be able to build your blog from the ground up, find out how to keep your information secure and choose from the easiest templates on the Internet. WordPress and Blogger are blog platform software websites, while HubSpot will help you reach your target market effectively. Mobile apps can help link you to these websites seamlessly.
Starting Your Own Blog
With these resources at hand, all you'll need next is a good idea and the willingness to put some work in. There may still be a lot of effort on your end, but these mobile apps will help walk you through the steps of creating your own blog from scratch. Remember, there are a ton of blogs out there, so using a little technology to help you stand out from the crowd is a much more effective strategy than going it alone.
Its a bit of a process to start your own blog, but there are mobile apps that will help you each step of the way. You'll need to choose your name and get it registered first. Then, you can customize your pages and start writing. If this sounds intimidating, don't worry. Mobile apps will help you at every stage, and they'll even help you finalize it by sharing your blog on all sorts of social media accounts.
Conclusion
Creating your own blog won't be easy, but you now have the tools necessary to share your ideas with the world. From defining blogs to showing you the ropes at every stage, mobile apps can be your personal blogging assistant right on your phone, reassuring and encouraging the start of your new journey.