Video editing was a tough job for a non-qualified person. Especially for someone who didn't have a desktop. Without desktop and experience, video editing was quite impossible. At present, you can edit your favorite videos through your smartphone by using apps. Turning your raw video into something more special and more polished is called video editing. People are taking videos with their smartphone, and after taking these videos, most of them are shared on the social site and shared with their friends and family members. For sharing these videos and make these videos more stylish and beautiful need a video editing apps. So our experts recommend you The 10 Best Video Editing App for Android. Download and enjoy your video editing.
Top 10 Best Video Editing App for Android
VivaVideo: Free Video Editor
VivaVideo is one of the Best Video Editing App for Android. We can also call it image slideshow maker and movie maker. VivaVideo comes with more than 200 video filters. It has one of the most user-friendly video editing tools to cut, trim, copy, and merge videos. VivaVideo has tons of features like slow and fast motion, reverse, and playback, blurred background, voice enhancement, audio speed adjustment, video resize, etc. The user can directly share their video to the social site from VivaVideo. More than 200 filters will give you the freedom to make your video with one tap.
Recommended: Best YouTube Downloader Android

KineMaster – Pro Video Maker
KineMaster is another best App for Editing Videos. This one is full featured video editing apps with multiple tools. You can add multiple layers for video. Easily trim your video frame-by-frame, splicing, and slicing. Speed control for video, instant preview, hue, brightness and saturation control, fade in and fade out control. The user can get a huge amount of themes, animation and visual and audio effects. After editing video, you can directly share the video on the social site. No doubt, all you want in an app for video editing you can get in KineMaster.

VideoShow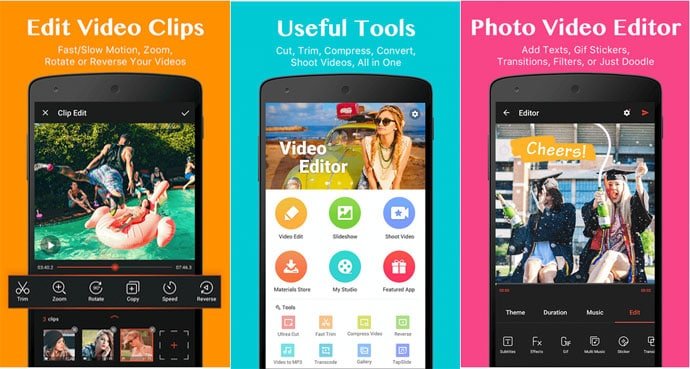 VideoShow is a very popular and powerful video editing app for Android user. VideoShow comes with tons of features and one-tap filters. All the basic tools you need for video editing on your phone can get in VideoShows. Firstly, cutting videos, cropping, merging, montage, collage videos all are available in this app. VideoShow also provides some unique and advanced tools like compressing, reversing, resizing, MP3 converting, etc. You can dub your video and can add your voice too. For some point and scene, you can zoom in and zoom out. Fast motion and slow motion, video reverse and video playback are also available.

Magisto Video Editor & Maker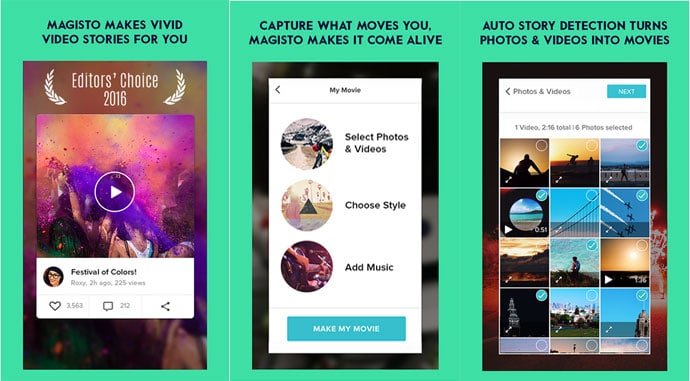 Magisto is editors choice app and presented by top developers on Google Play Store. With more than 80 million users Magisto providing an awesome experience of video editing. For complete and cool video editing, you can try Magisto. Making your photos and video into a music video with Magisto is very easy, and can get a photo video clips using your photos. It has tons of video effects, choose your movie editor style and let the app apply automatic video filters, video effects, facial recognition, stabilization. As a result, you can have a surprisingly beautiful video clips. Magisto also provides you, business features for business creation, channel, and collections, video collage, etc. Edit your video with their revolutionary technology.

PowerDirector Video Editor App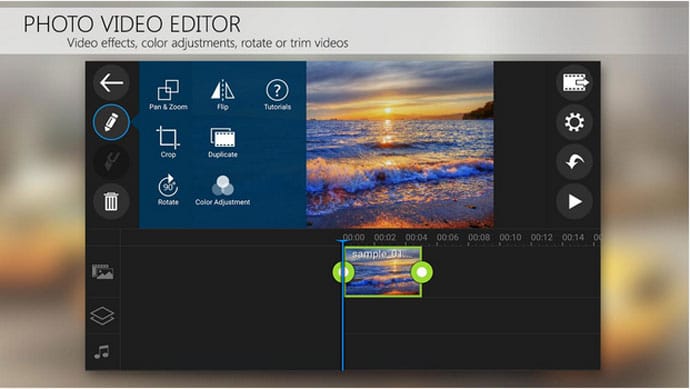 At this point, we have PowerDirector. Worldwide known as a very powerful video editing software. With all the basic tools you can easily edit your videos. For an extra mode, you can also get some features to make a great video. It has a unique feature, Sleek timeline editing interface. FX editing, Video Editing, Audio Editing, Photo video editor, everything comes with PowerDirector. You can also make a video with music and voice over with slow motion. Save and Share wherever you want.

FilmoraGo – Free Video Editor
FilmoraGo is another Best Video Editing App for Android. FilmoraGo made the editing easy with your Android like a pro. The features of this app will blow your mind, and you are going to enjoy your editing. You can edit your video or can make a video with your photos by using easy three step. While editing a video, you can mix photo and video. FilmoraGo allows you to import video from the social networking site. The stylish theme, music library, basic tools, advanced tools, professional tools come with it. It also provides the system to download more free materials.

Adobe Premiere Clip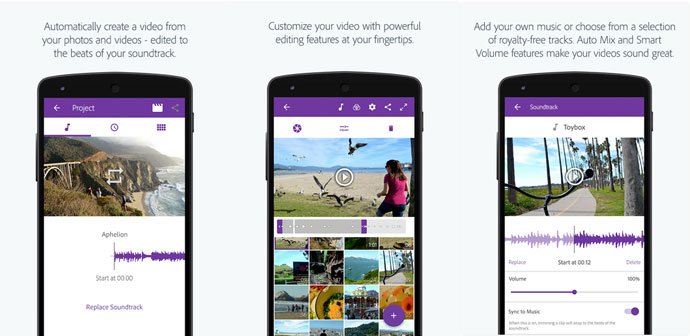 Editing Photos or Video, the first name is Adobe, but for Android user, it's little bit tough. For this reason, Adobe has come with Adobe Premiere Clip for Android user. Edit your videos with tons of tools, effects, filters and audios. Automatic video creation system allows you to create a video with your photos. Powerful video editing tools like crop and trim, visual polish, light adjustment, transition and slow motion effects. You can balance audio clip with your video and can smooth too.

Quik – Free Video Editor
Quik is very easy and quick video editing App. You can create a video just with a few taps. Quick analyzer, smart cut, and can highlighted your moments. Quick detects faces and color to frame each photo perfectly. You can choose a video style from the library and can adjust font, filters, and graphics. Its provide the perfect size of the video for sharing on the social site. It has more than 80 music, and you can add your music.

WeVideo – Video Editor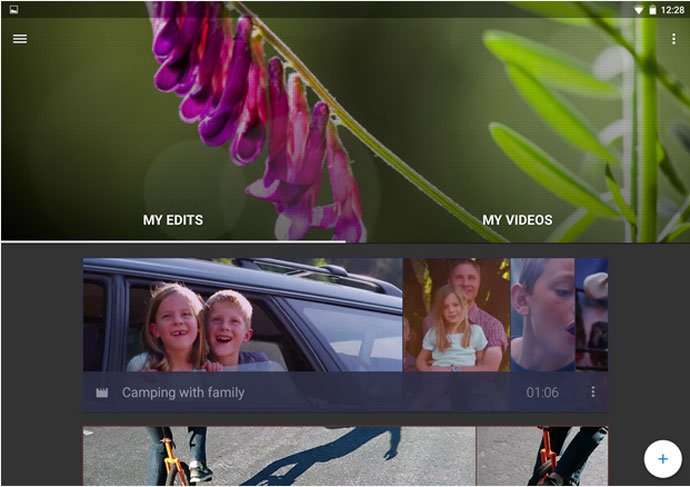 WeVideo is Editor's Choice Video Editor for Android at Google Play Store.  Edit your videos with 30 plus unique video themes and filters. Add special effects and transitions to your video. Use music from their library or use your custom music. WeVideo also provides voiceover recording and easy clip arranging. You can also add stylish text end emojis. Save your videos with one tap and share in HD.

Funimate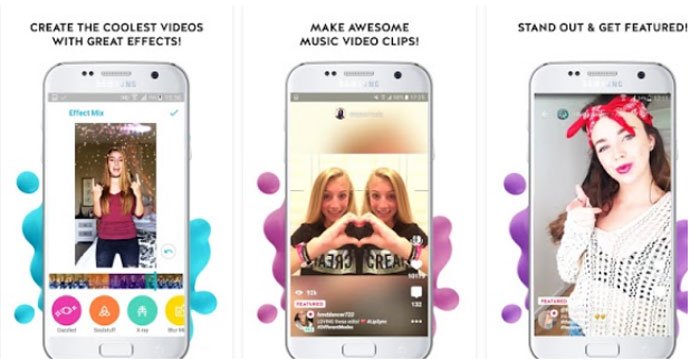 Funimate is a very popular and focusing fun video editing apps. It's very easy to create a music video with Funimate. The filters will give you a painless experience of video editing. With Funimate, you can create a normal footage into a creative video to using its visual effects. Let the app make you more creative things to do.

Final Thoughts
For your easy, quick and cool video editing, you can take a look at these 10 Best Video Editing App for Android. Some of these apps have some unique features, and some of these have some advanced features.  Choose and download your desired one and enjoy your video editing.
Save
Save