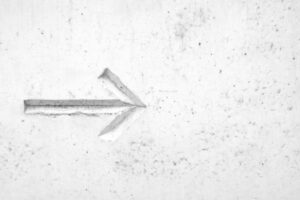 Brand consistency is important because it ensures that your brand is easily recognizable and helps customers get to know your company on a deeper and more meaningful level. Consumers prefer well-known brands, and building brand consistency is one of the most effective ways to increase visibility and boost sales.
The good news is, there are plenty of straightforward and low-cost ways to improve brand consistency. Here are some useful tips for keeping your brand consistent:
Wear uniforms
Wearing uniforms is one of the simplest ways to create a consistent and unified brand. Customers will find it easier to recognize your brand when employees are wearing uniforms, and many people view uniforms as a sign of professionalism and competence. A quality work uniform can enhance your brand reputation and bring about several other business and employee benefits.
Choose distinctive uniforms that have been designed with your company's logo or colors. Invest in high-quality uniforms like Helly Hansen workwear that offer a combination of style, comfort, and durability. Keep in mind that your uniform will represent your brand, so it's best to choose a premium product rather than trying to save money by picking the cheapest workwear available. This will come to last a lot longer, saving you money in the long run.
Create brand guidelines
Most businesses create brand guidelines to ensure all messaging and marketing assets are high-quality and consistent. Setting rules and standards for your brand materials is crucial to building a consistent brand. Creating brand guidelines takes time, but it will give you something to focus on when creating campaigns and will ensure that your marketing is memorable.
Your brand guidelines should include information on customer personas, brand positioning, brand values, brand mission, tone of voice, and brand identity. If your brand guidelines are done right, then anyone should be able to read the document and have a clear understanding of your brand and business. Keep your marketing consistent by using the same logo, color palette, font, and images throughout your marketing campaigns.
Use a marketing tool
When it comes to effective marketing, consistency is key. You must follow a marketing schedule that involves posting on social media at set times and regularly updating content on your website and blog. That way, customers will know when to expect new content and will know that your brand is consistent and reliable.
Managing various marketing platforms can be difficult, particularly if you are responsible for several other business activities. You can take advantage of a marketing tool to make campaigns easier to launch and manage. For instance, marketing calendar software will help you schedule marketing activities and keep on top of your advertising campaigns.
Be authentic on social media
Recent marketing statistics show that 43% of people use social media to research things to buy. Social media is a powerful marketing tool, but it can also damage your brand if you don't use it consistently. You must adopt the same personality and tone of voice on your website and social media. Create authentic content and build a deeper connection with users rather than just focusing on sales and revenue.
If a customer visits your social media pages and doesn't recognize your brand, then they are likely to get confused and look elsewhere. Make sure that you use the elements from your website when you are posting content or messaging on social media. Your brand guidelines should help you keep your brand assets and content consistent across all marketing platforms.
Post relevant content
Content is at the core of every marketing strategy, and 70% of marketers are actively investing in content marketing, according to SES. Posting regular content can help you build brand authority and awareness, drive traffic to your site, and increase customer loyalty. It will also make your brand appear reliable and consistent across all marketing platforms.
You must be consistent with your content and share the same message across all marketing platforms, e.g., your website, social media, paid ads, and email. Make sure that your content adds value to your customers and reflects your brand and values.
The best way to track the relevance of your content is by tracking your marketing results. For instance, you can monitor site traffic and identify which keywords and topics are engaging your customers and bringing in the most traffic. You can also send out surveys and polls asking customers for feedback to find ways to improve the quality of your content.
Summary
Brand consistency matters in business, and so you should never dismiss it. Building a unified brand will make your company appear more credible and will help consumers recognize your brand and values. This will help you attract new business and create a positive experience for both existing and new customers. Use these tips to help you create a consistent brand and drive business results that make a difference.