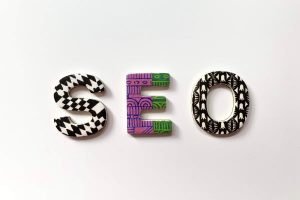 In today's digital world, failing to optimize websites and blogs for search engines can be detrimental to the success of a business. All digital marketing efforts should include SEO to ensure the web pages are actually reaching the target audience.
Unfortunately, SEO isn't always the easiest to understand and the methods continuously change. But for businesses to succeed with their SEO efforts, they need to avoid these few common mistakes.
Keyword stuffing
Using keywords is a crucial part of SEO. And while it's important to research keywords and use the right ones, keyword stuffing should be avoided at all costs. Keyword stuffing occurs when a company uses the same keywords too frequently in their content. This may seem like it would boost search engine rankings, but it can actually do more harm than good.
Not using meta descriptions
Meta descriptions tell consumers what the web content is about — which can influence whether or not a viewer clicks on the link. Not using meta descriptions will hurt the rankings of a page because when search engines crawl websites, they look for meta descriptions. In order to improve rankings, having great meta descriptions is a must.
Failing to optimize for mobile
Nowadays, everyone conducts Google searches on their smartphones. And if a consumer clicks on a link and the page fails to load properly on their phone, they're going to leave and go to another site. Any and all web pages should be properly optimized for mobile—whether it's having a completely separate mobile version of the site or coding the site to be responsive on all devices, web pages should load correctly and quickly on any device, not just desktops.
Forgetting about local search
Optimizing for local search is important if a company is targeting an audience in a certain city or area. When consumers search for a product or service followed by a specific location, local businesses should appear. So if a company has yet to optimize their site for local searches, they could be missing out on a huge opportunity to connect with a local audience. Furthermore, every business should have their address and phone number on their site so search engines will recognize that they're in a specific area and can boost local rankings.
Having slow site speeds
Consumers are used to instant gratification and won't wait long for a site to load. Because of this, if a web page takes more than a few seconds to load, that page is going to have a high bounce rate. Companies need to ensure all of their pages load quickly so viewers actually make it to the page and stay there. Whether it's reducing the number of pages on a site, changing the coding, or switching servers, there are plenty of steps businesses can take to ensure their page speed is where it should be.
Not using keywords in anchor text
When a link is added to a page, companies need to decide on what the anchor text, or the text the link is connected to, is going to be. Whether a business is doing some internal linking or investing in backlink packages, anchor text matters—this is why companies should consider using keywords in the anchor text. Tailoring anchor text by using keywords can help improve a page's performance.
Posting irrelevant or low-quality content
Many businesses make the mistake of thinking that having a ton of content on their site — even if it's not relevant or is of questionable quality — is better than having little content. When it comes to SEO and appealing to a target audience, all of the content on a site should be of interest to the audience. And not only should it be actually relevant to the products or services the business offers, but it needs to be well written and unique.
It isn't always easy to keep up with changes in SEO tactics, and it can sometimes feel overwhelming. But if businesses take it step-by-step and avoid these common mistakes, they can improve their rankings, increase leads and sales, and give their business a better chance of success.