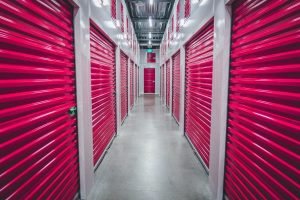 Becoming a data-driven small business that operates in the cloud is not without its challenges. While there is a lot to be gained from being data-driven and relying on relevant insights, there are also hurdles such as information security, business solution integration, and more.
You also have to tackle data management from the beginning. Waiting until there are a lot of workflows to integrate before managing data and business-related files seriously is a mistake that you cannot always recover from.
Data management in a small business doesn't have to be complicated. We spoke to seasoned business owners and tech enthusiasts to bring you these top tips and tricks that you can follow right away. Let's have a look, shall we?
Start with Redundant Storage
The foundation of secure data management in a small business is storage solution. You want to be able to store files on-site, automatically back them up to the cloud, and have additional copies as a security measure. When you already have thousands of files to manage, creating a foundation like this can be tricky. When you are just getting started, however, you can automate most of these elements from the beginning.
Start by adding a Network-Attached Storage to your office network. This way, sensitive files can be stored in a central drive. Editing of those files can also be done without copying the files to individual computers or terminals.
Next, add cloud storage solutions and additional offline hard drives to the mix. Most NAS solutions are compatible with cloud services. NAS solutions like Synology also have built-in USB ports in some models, so connecting additional offline drives will not be a challenge either.
Log, Monitor, and Review
The next part of the equation is adding logging and monitoring to your data management system. This usually comes with the access management solution you use to manage access to files. Whenever files are accessed or modified, a log entry is added to the main log.
Monitoring file use and modifications is also easy when you have detailed logs to turn to. In fact, there are tools that completely automate logging and send you alerts when unusual activities – such as unauthorized copying of business files – are detected.
Services like employee misconduct forensics are also important. When you need valid proof of activity, you can enlist the help of professional data forensic experts to identify critical metadata from those business files.
Check Compliance
Last but certainly not least, make sure the data management solution you use complies with the regulations governing your industry. If you are running a private medical practice, for instance, you need to make sure that the solutions you use comply with the HIPAA standards.
Compliance, though, is just the start. You can add additional data security measures to protect sensitive business information. There is no such thing as being too careful when it comes to files crucial to the well being of your business.
Follow these tips and you can cover the basics of data management for your own business. Once these tips are implemented, continue improving the way you manage business data. Good data management means good business operations.