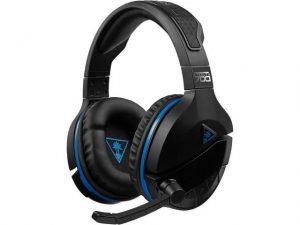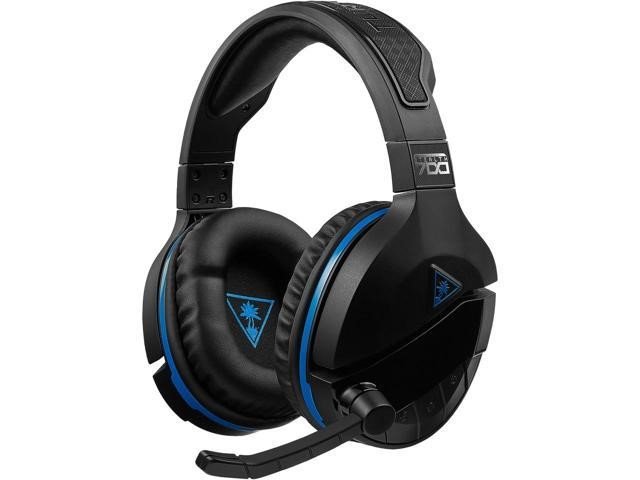 The popularity of mobile gaming headsets has exploded as more gamers cut the cord. Cables get tangled and cause distractions… it can be hard to go back once you've experienced the freedom they offer! The revolution is upon us.
If you're looking to get into the world of mobile gaming headsets, you've absolutely got to figure out what makes these headsets work well. It's not just the mobility that matters so much – it's the incredibly feature-rich nature of the mobile headsets that really make them stand out.
What to expect from the best mobile gaming headsets?
A good mobile headset needs to do a variety of things right. It's got to be comfortable, of course, and it also has to work right every time. That means that it stays connected even if it's wireless. Of course you need great sound quality, and it shouldn't break just because you put it in a backpack.
There are also a number of other little features you might want. A sweat-free design is great for those marathon gaming sessions, and crystal-clear voice communication is necessary for multiplayer games. You might even want something that can be easily stored or something that's got a great look, so that this mobile gaming headset fits your needs better.
The good news is that today, there are a variety of wireless headsets from serious companies with experience in making gamers happy. These headsets don't just get the big things right, but they also manage to bring in a host of little features that make them stand out in a very crowded market.
If you're ready to start looking for the best mobile headsets, you're in luck. This list will give you all the choices you need to make the perfect purchase. If you are more comfortable using earbuds, be sure to also check out this review for the latest selection of the top gaming earbuds for 2019.
Try to use this list as your guide for finding the perfect headset. Look for something that's a combination of the best big features and all of the little extras. Don't be afraid to pick one of these headsets just because you like the looks, either – after all, they all work very well.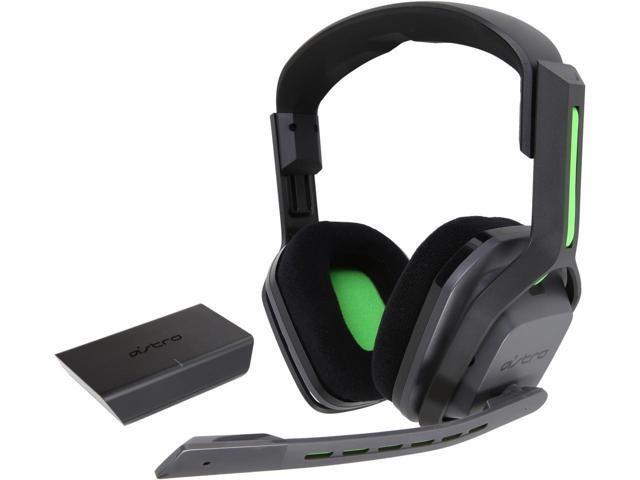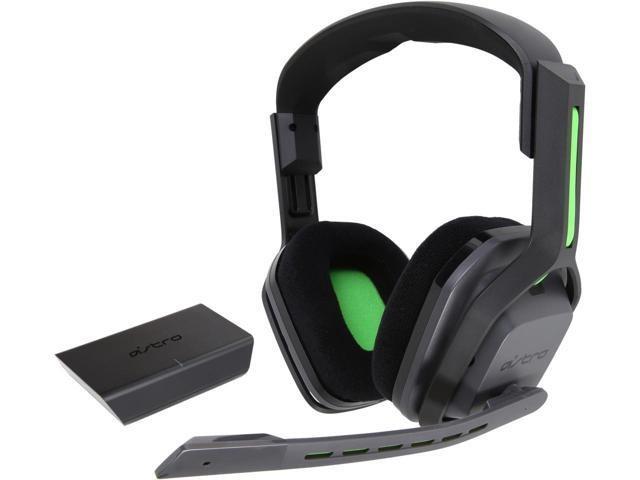 Astro is a well-established name in gaming. Ranked between the costly battleship A50 and the nimble, audio-adept A10, the A20 puts the company's audio quality and comfort into an updated design that's easy to customize.
The A20's clean look with green accents and comfortable microfibre cushions is nice, but the big feature is the quality audio with 40mm drivers specially keyed to gaming sounds. The system provides full customization with multiple EQ profiles, and the 30-foot wireless range lets you roam.
The raise-to-mute microphone lets in too much background noise for serious audio capture, and it's not the best headset for crowds. It's still a good high-quality choice for consoles and computers.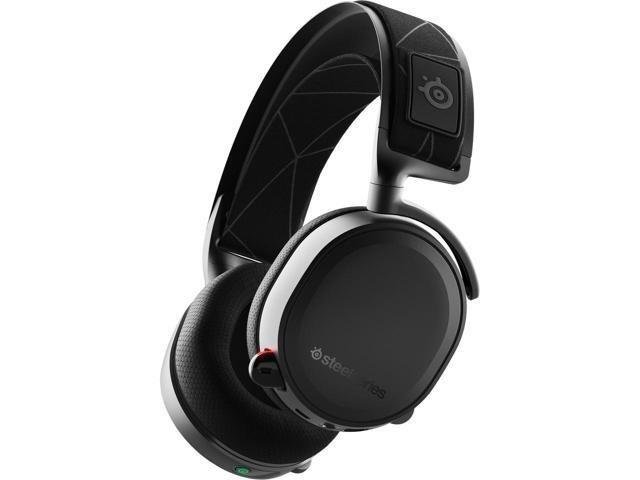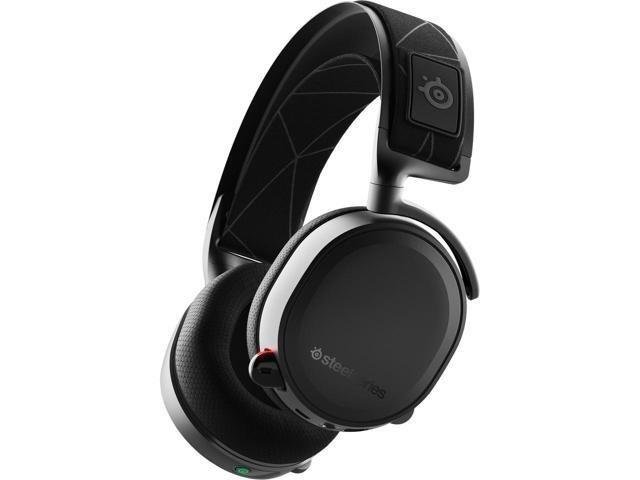 This feature-rich headset is the latest update to the famous SteelSeries. The Arctis 7 is a heavyweight, featuring impressive audio quality and an exceptional mic.
The audio is rich and detailed, with a bright treble that's clear (even if it lets in some noise). Surround sound isn't so good, though. You lose directional cues and audio bits, though it does expand the audio field.
The stylish metal headband can be customized and adjusted, but it isn't ideal for large heads. If it fits, the Arctis 7 has the design touches that made the SteelSeries popular, and adds wireless freedom.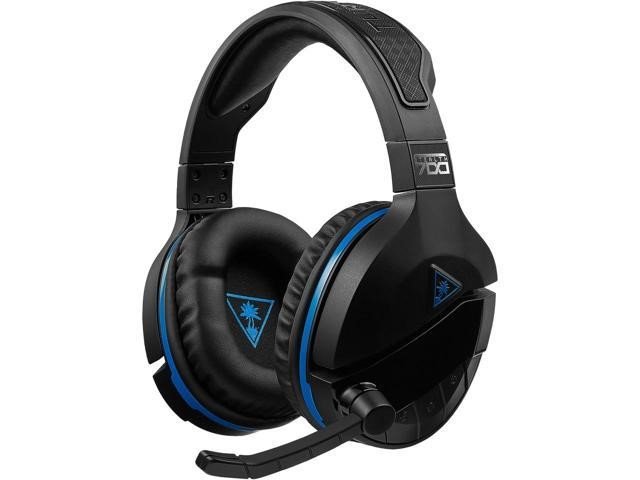 Turtle Beach's premier wireless headset has updated connectivity and surround sound. Fine control over chat options is another highlight.
Effective noise-cancelling and microphone monitoring puts you in the game without the outside world intruding. The gaming-tuned sound has the power, using 50mm Speakers and a "Superhuman Hearing" function to pipe in the audio.
This is an exceptional headset for chatting, with independent volume controls and a Dynamic Chat Boost feature to auto-raise the talk volume for clear conversations.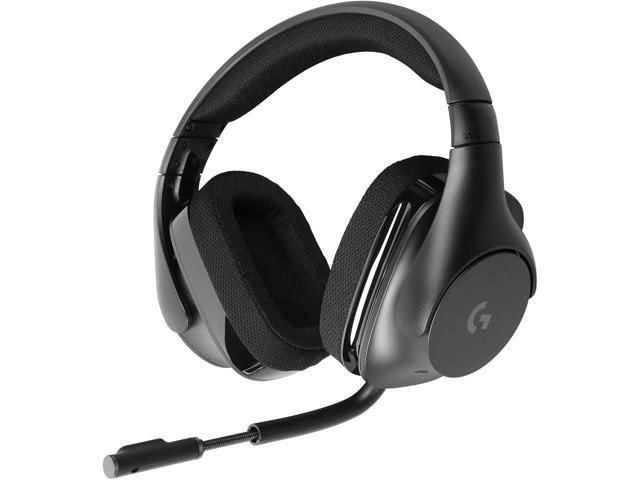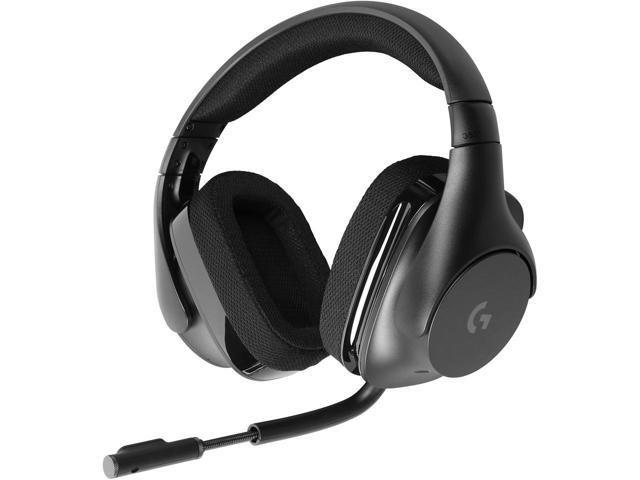 This comfortable basic headset has good audio and better-than-average 7.1 surround sound. A well-received update of the popular—if widely criticized—G933, the connectivity works flawlessly and has substantial range.
As a mass-produced product, the G533 is flimsy. The headband is plastic and the volume control is too loose. The microphone is okay, but the flexible extension won't hold a setting. There are glitches.
The G533 headset is comfortable for long sessions, though, and Logitech has recently given the model large discounts: these are an exceptional value if you're looking for surround sound on a budget.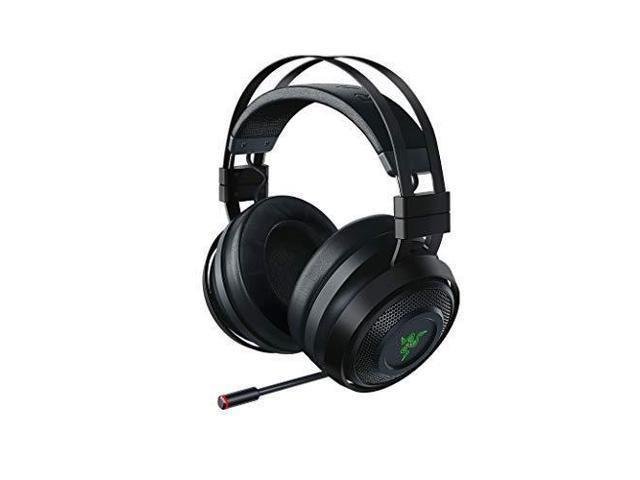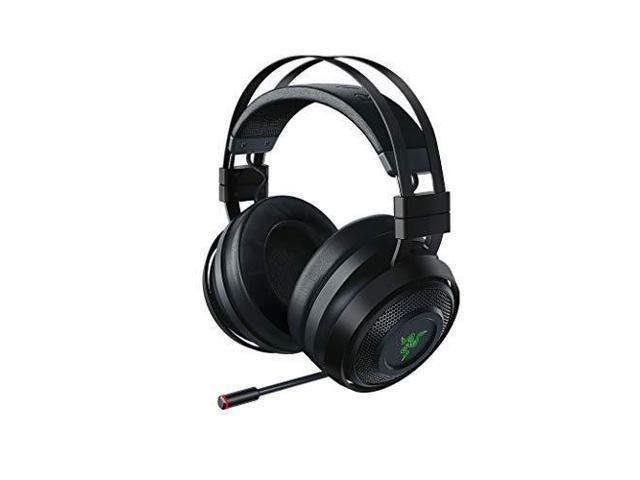 The Razer Nari is a step into new innovation not everyone wants to take. It features "HyperSense" haptic technology to convert sound into sensory feedback in real time—this brings you into the action, but it's a gamer's feature for sure.
The plastic construction works adequately, but, to put it nicely, don't expect to sell these as vintage headsets. It requires a USB input slot for wireless use, or you have to plug them in. They do provide the adapter.
You'll only get about 8 hours of play on a battery charge, another reason not to take these on a road trip. These are serious at-home gaming headsets if you want a rumble box in your head, but they don't suit all-around use.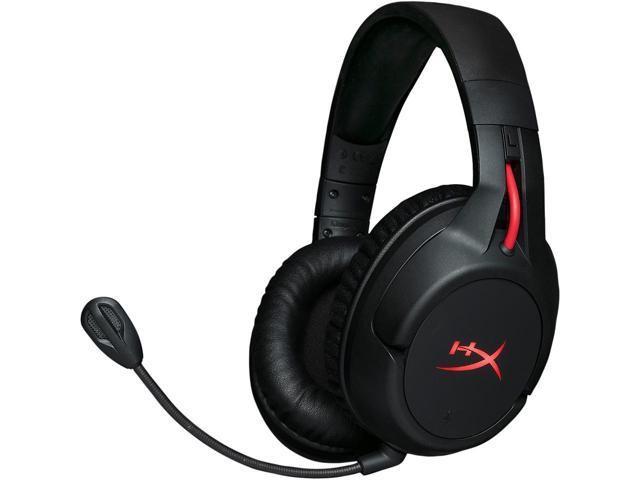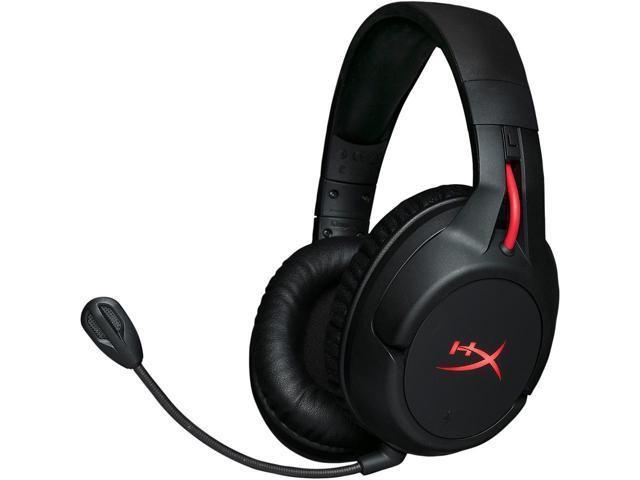 These are the first wireless headsets produced by HyperX, and they hit it out of the park. The mobile gaming headset has more than just superior audio and a high-quality microphone—HyperX offers the keys to playing enjoyment: comfort and volume.
The Cloud Flight headset is lightweight, and is comfortable either on your head or around your neck. The noise-cancelling feature is effective, and the audio is one of the best values on the market.
30 hours of roaming battery life encourage marathon gaming sessions while immersed in rich audio and memory foam. Though it doesn't have surround sound, it could be called "the Enabler."
It's not inexpensive, but the Hyperx Cloud Flight is a popular and well-made headset that satisfies some of the most demanding console connoisseurs. A seriously nice toy.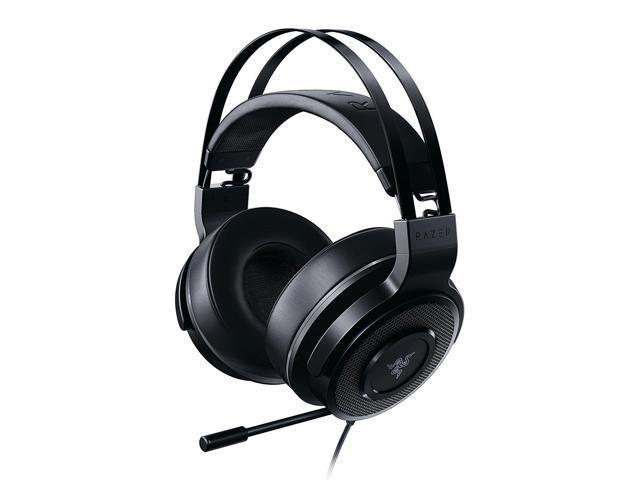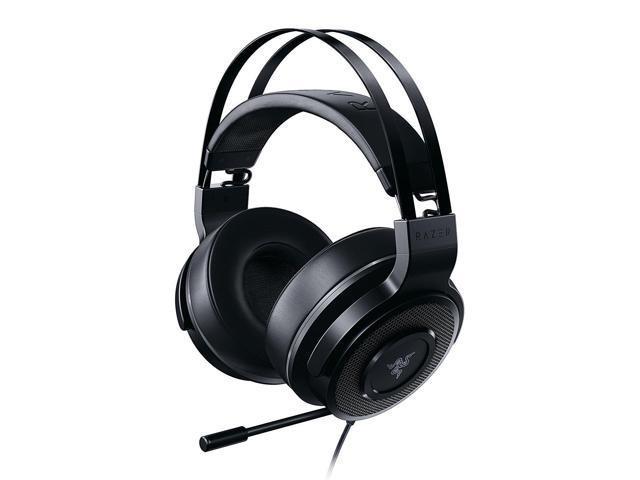 The Thresher is a wireless offshoot of Razer's Thresher Ultimate. It has a lot of the performance for about $100 less. Both Threshers have excellent comfort and memorable sound; both have impressive surround sound, too.
Of course, audio is why you get these, and they produce boomy, bass-heavy sound. The audio gives lifelike detail to the well-implemented surround sound. The round ear cushions and well-engineered headset are nice too: they wear well over extended sessions, and fold nicely round the neck.
The Thresher is one to try out for its surround sound, and a good value all around.
Pro tip to buyers: Be sure to order the wireless model. Incidents have occurred.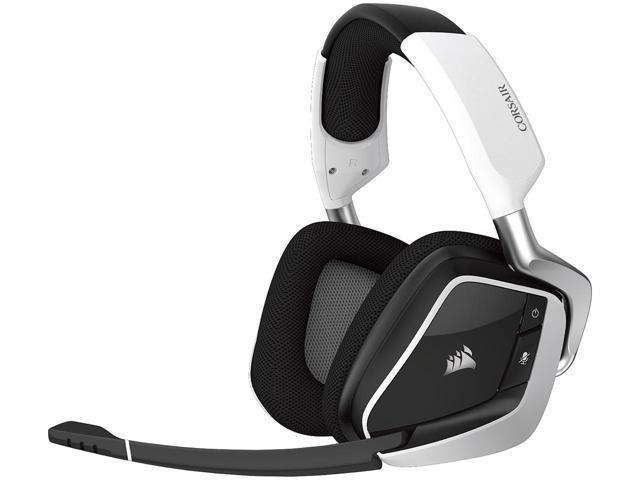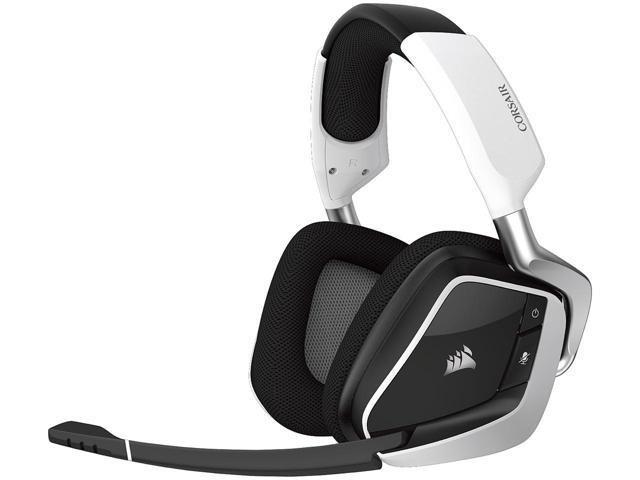 This attractive gamer headset is comfortable and has nice features at a reasonable price point. The audio is clear and the connectivity is solid with good range.
Comfort is a strong point here, but the headband is best for larger heads. The predecessor's ear cushions were replaced with thinner memory foam, so it's not as snug.
Connectivity is a highlight: it performs well and stays strong at long range. The five EQ profiles give you custom control. The battery life is limited, so you'll probably want to turn off the RGB.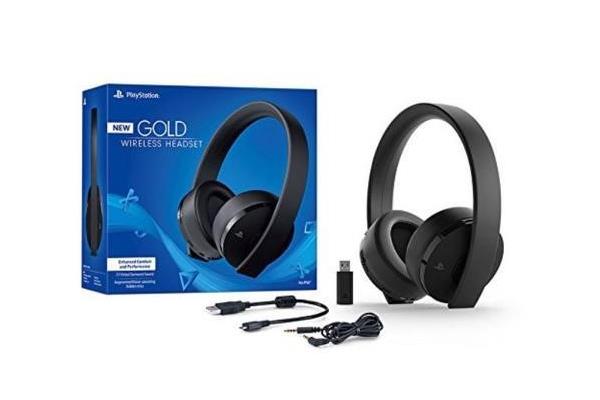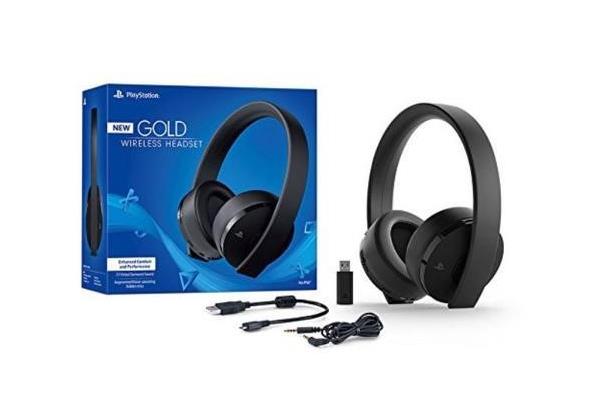 This is an economy mobile option for PS4 with surprising audio quality for its price range.
It doesn't have Bluetooth and requires a wire for Xbox (plus a $25 adapter). This option limits the advantage of wireless, yes: but it's a way to get upper-end audio as a bargain.
The clarity makes listening to music enjoyable, and the range punches high without rumble: it's an atmospheric, lifelike sound. To be charitable, the mic is average; it's good enough for gaming chat, but not streaming. You'll get 10 hours on a charge.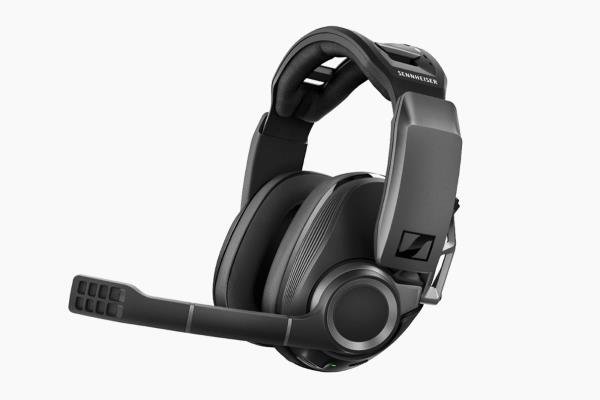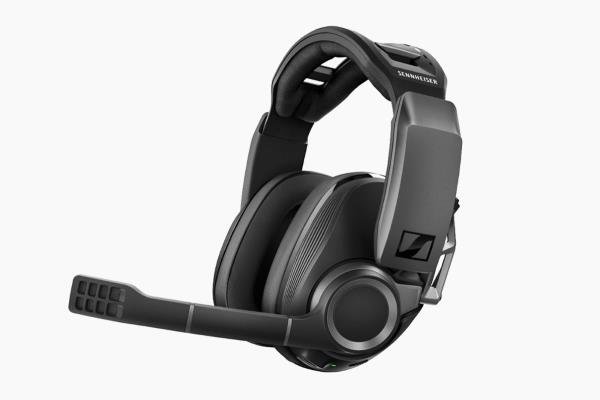 Sennheiser's first wireless headset is set for release in July 2019. It's getting a lot of attention.
The big deal with Sennheiser—besides the price—is audio quality. The company's sound detail, richness, and clear treble have become a quality standard in gaming. They are comfortable for long sessions and fold up neatly.
The "professional quality" mic is a shout-out to streamers, but crisp, high-fidelity chat audio never hurt a game, either. If the cost works for you, this headset has high-performance bells and whistles and a great name behind it.
Summary
Consumer headsets have come way down in price, but the high end of equipment will always cost money. Your choice depends upon your goals. There's certainly not one headset that is going to please every user, but if you're careful you can definitely find something that meets your needs.
If you get nothing else from this list, you should come to understand that the mobile gaming headset space is full of companies that really know what they're doing. There's not a single gaming company that dominates, nor is there only one set of options that can be claimed to use by everyone.
Don't feel like you have to get the same headset as everyone else. Take a look at the list above and figure out which ones really speak to you. If you're willing to do the research yourself, you'll find that one of the headsets above stands out above all the others and that it's a perfect accessory for all of your gaming needs.
We've seen a variety of top headsets, keeping a focus on audio and comfort. We hope this rundown helps you find a favorite mobile gaming headset: one so good you can forget about it, and get down to enjoying the game. In the end, after all, that's the ultimate goal of buying any headset.
Think of this list as a group of safe options from which you can choose. There's not a single set of headphones here that are going to give you a bad experience – your job is just to pick the one that is going to do the most for you. Fortunately, there are enough options that you'll be sure to find something that's close to a perfect match.
Take some time to think about what you really want out of gaming headphones. The good news is that more companies are putting in the effort to make life easier on mobile gamers, and that translates to ever better products. If you are ready to get a start, you can rest easy knowing that you'll find a perfect headset for playing mobile games on this list.