It used to be that all the newest gadgets were for the young; they were the ones who could figure out what to do with them. We live in an age now where gadgets are specifically made with seniors in mind, taking into account the interests and needs of older people. Here are five gadgets for seniors that help make their lives easier and more comfortable.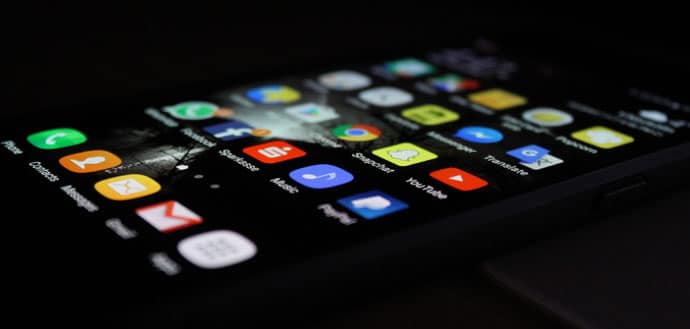 1. A phone that's easy to use
Ask any older person what they do with their phone and they'll probably tell you they use it to call, text and take pictures. The ideal phone for them, then, is one where they can easily find these functions. The Jitterbug Smartphone is a winner for seniors in four ways: A large 5.5 inch screen so they're not squinting at it; a straightforward menu, actually organized in a single list; voice typing to give their hands a break; and a long lasting battery, because it's important for seniors to stay connected. In a survey of people aged 65 and older, they described
their phones as providing them with 'freedom' and 'connecting' them. Here's the phone that will help seniors accomplish that.
2. Staying Social
Sometimes as a senior you can get rather lonely when you're retired, especially if your family doesn't live close by, which is why some seniors opt to live in a community rather than on their own. One study showed that social isolation and loneliness are associated with increased mortality. The grandPad is a great gadget for keeping seniors in touch with their families so they don't feel lonely. The most attractive feature on this tablet is that the family can use it to include grandparents in the family's social networking so they get to see on the 7-inch screen what the kids and grandkids are up to, leave a voice comment, and take and share their own pictures.
3. A Lively Reminder
As we get older, we find ourselves forgetting a few things. It helps to have someone to remind us. The reality is, though, that increasingly, older people are living alone. One study found that the number of people aged 75
and older living alone will nearly double between 2015 and 2035. Lively smartwatch is an excellent device for important reminders, such as when to take your meds. But perhaps its most vital function is its emergency button, which can be a life-saver for a senior living on their own.
4. Safe Spending
You've worked hard all your life and now that you're retired, you should be able to enjoy your savings or pension. Sadly, scam artists, especially telemarketing scams, target seniors with bogus offers, such as free prizes, vacations, and healthcare products. The True Link debit card blocks merchants are known to target elderly people and enables family members to monitor and be involved in spending decisions.
5. A good Read
You're a senior, you're retired, you've earned the right to shut your eyes and listen to a good book. And that's just what the Amazon Echo lets you do. It's essentially a voice-controlled speaker that can be used for listening to audiobooks and to play music or get information like news and weather from the Alexa Voice Service. This is great, not just for resting your eyes but for those times when movement is difficult.
Retirement is a time to relax and take care of yourself after a lifetime of work. It's a time to enjoy family and allow them to take care of you after decades of taking care of them. It's especially a time to enjoy the grandkids and great grandkids. Gadgets are a great tool to help you achieve this.