The LG G4 is one of the attractive Android Smartphone of 2015 that comes with several cool features. With the large size display and high performing processor, you can do more with your Android smartphone. Well, you are may be the lucky owner of an LG G4 or planning to buy one. So you can also consider buying some accessories for your LG G4 to make your new phone sexy. These accessories will also help to protect your expensive smartphone from any kind physical, drop or hit damage. You can also add various functions with the help of these accessories. So here, we are going to share some best and top LG G4 Accessories. You can check this list and grave essential accessories for your LG G4 Smartphone.
Must Have LG G4 Accessories
LG G4 Case by TOTU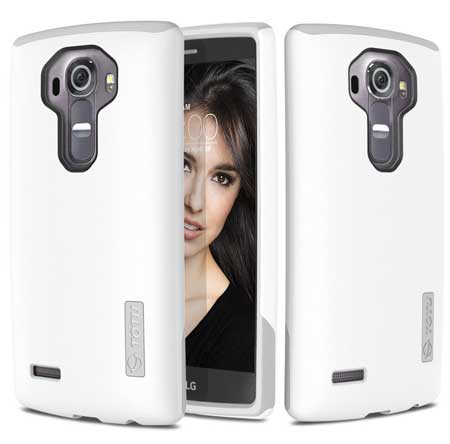 Most of the people like to use a Case to protect their smartphone from any kind scratch, drop or hit damage. But most of them use traditional cases for their smartphone. The LG G4 Case by TOTU is a stylish and fashionable case that comes with six different colors. The shock absorbing technology will help to protect your LG G4 from light to medium drop or hit damage. The slim design makes this case perfect to fit in your hand easily. There are shiny cutouts for the speaker, camera, charging port and audio port available which ensure easy use.
Genuine LG G4 Power Charger Pack & Charging Cradle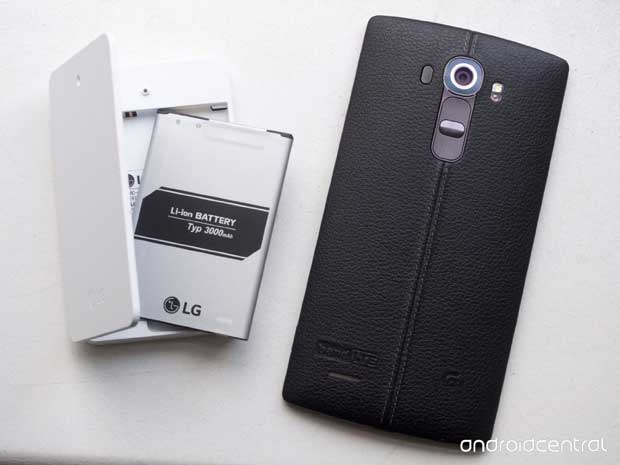 The LG G4 Power Charger Pack & Charging Cradle is an official LG G4 Accessories that comes with an attractive feature. You can now use your smartphone more to browse the web, play games or watching movies while on the move. The standard charger pack with charging cradle will help to keep your LG G4 alive for more time. This extra battery you can carry easily and connect with your smartphone through Micro USB 5 pin port. The slim design helps to fit this cradle in your pocket perfectly. As the battery comes with 3000mAh capacity, so you don't need to carry an extra power bank.
LG G4 Case by Spigen®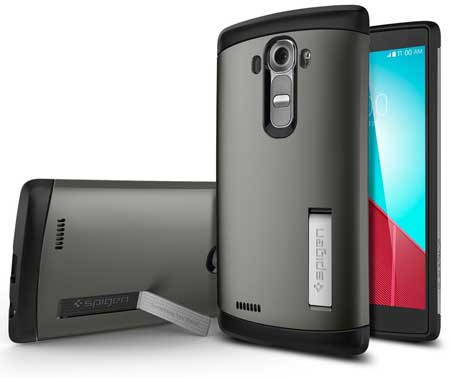 Another elegant and best-selling LG G4 case by Spigen that is available in 2 different colors. The air cushion technology and dual layer protection system of this case will keep your G4 safe and secure. The exterior made of polycarbonate materials and the TPU interior keep your smartphone safe from scratch. The slim design help to fit in your hand easily and you can also keep it in your pocket. The built-in kickstand is perfect to keep your phone on the table during watching movies or reading the book.
LG G4 Screen Protector by Yootech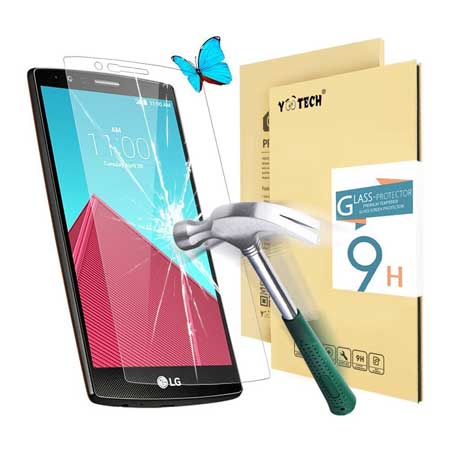 Want to keep your LG G4 screen clean and protect it from scratch? The Yootech brings a high-quality screen protector that is specially designed for LG G4. The screen protector comes with Anti-shatter/ oleophobic coating / waterproof technology, so your device screen will remain crystal clear. Although nowadays some case comes with a screen protector, if you don't like to use a case, then this screen protector is perfect for you.
LG G4 Armband by SUPCASE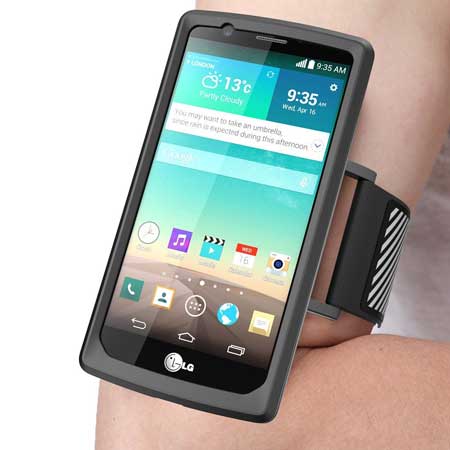 Never miss any call or SMS during daily workouts and stay connected with the online world. The LG G4 Armband by SUPCASE is the perfect armband for an athlete to stay connected with their friends and family members. You can also use this armband during daily workouts. This premium quality armband comes with several features and easy to access all mobile ports including headphone outlet. The lightweight and shock absorbing features help to keep your device safe and carry it easily. The adjustable Velcro easily fits any size arm.
Selfie Stick for LG G4 by SELFIE WORLD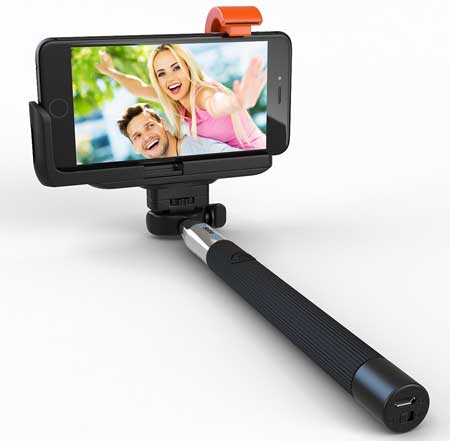 Love to take Selfie with your smartphone? The Selfie Stick for LG G4 by SELFIE WORLD will be the perfect one to take your own Selfie easily. The Selfie Stick comes with advanced Bluetooth connection technology to take perfect Selfie. The low battery consumption and zero lag make this stick popular and best-selling. You can take Selfie with flash or shoot video using this stick. You can extend the stick up to 39 inches to group Selfie (Wefie) easiy. You can also use this Selfie Stick for iPhone, Samsung Galaxy Series Mobile, Galaxy Note Series, Compact Camera or any kind of smartphone with more than 4.2-inch screen size.
Genuine LG Qi Wireless Charger for LG G4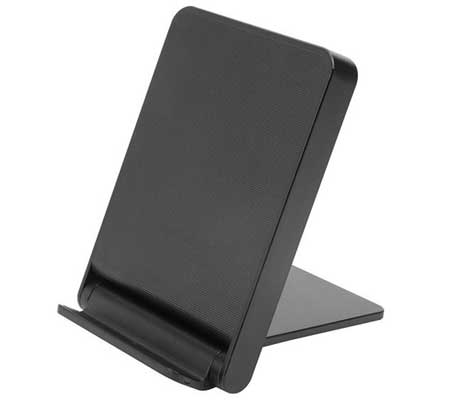 Official Wireless Charger for LG G4 that comes with the compact and stylish design. With the help of Qi wireless charging technology, you can charge your G4 easily and quickly without a direct power cable. The sleek and lightweight design helps to carry the charger anywhere you go. The landscape and portrait position helps to keep your device as you want to ensure better viewing.
POWER A MOGA Pro Power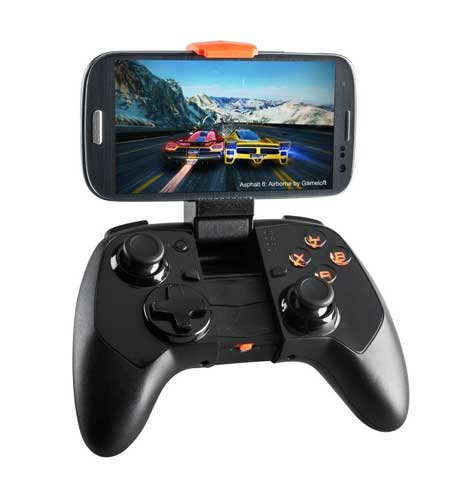 Love to play games with your Android smartphone? Then the POWER A MOGA Pro Power is the must have accessories for your LG G4 device. You can easily convert your G4 as a gaming system with full control using this MOGA Pro Power. Connect your device using the Bluetooth connection, and you can also charge your G4 during playing games. The slight angle and tablet stand helps to hold your device anywhere to enjoy games using your smartphone. You can also use this MOGA Pro Power for any smartphone or tablet with the Android OS 2.3+.
LG Tone Infinim HBS-900 Wireless Stereo Headset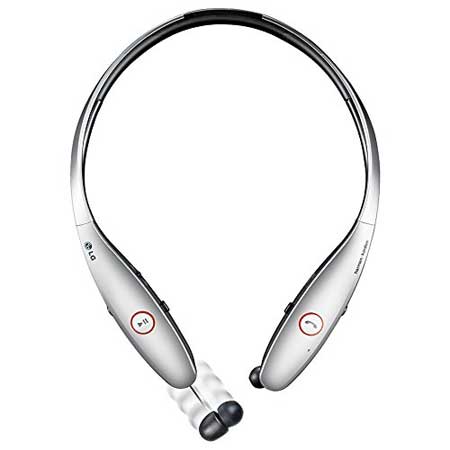 Nowadays, people love to listen to music using their Android phone or tablet, and a wireless stereo headset can increase your listening experience. The LG Tone Infinim HBS-900 Wireless Stereo Headset is one of the best-selling and most popular wireless headphone that comes with several features. The high-quality sound with long battery life help to enjoy music for a long time while you on the move. The built-in microphone makes it easy to receive calls through this headphone and talk with high-quality voice. The advanced Bluetooth connectivity feature is perfect to connect this headphone with any Bluetooth devices and consume low battery power. And the most attractive features are 17 hours talk time and 23 hours standby.
Save