You are an existing iPhone user then you must be aware of 'Siri' one of the best virtual assistant apps for Smartphone. But the Siri only available for iPhone user. Well, you don't need to worry if you are an Android user. Because nowadays, there are several free and premium personal assistant apps for Android available in the market. You need to find the best one that can help to organize and remember your daily tasks. With the help of a personal assistant app, you can easily create to do list, call or search anything with voice commands, remember your upcoming meeting or tasks and much more.
So after a handy research on several virtual assistant apps, we found some awesome apps. You can use anyone of these personal assistant apps to make your daily life easy and comfortable. Let's check our recommended Personal Assistant Apps for Android to find your desirable one.
Best Personal Assistant Apps for Android
Assistant.ai
The Assistant.ai is one of the most popular and widely used personal assistant apps for Android that comes with several cool features. The simple and user-friendly interface makes this app perfect for anyone who needs a virtual assistant. The Assistant.ai consider as the best alternative of the Siri. You can ask any questions to find answers instantly, set the alarm, set a reminder, create meeting schedule, launch apps and much more with this assistant app.
Key Features
Remember your favorite places, restaurant, meeting or services
Easy to apply command with natural voices
Available in more than ten different languages to command with your own language
Available for Smartphone, PC, and Tablet
Set and customize alarm with voice command
Find the best deal to book hotels or flight
Browse the web through voice command to find any information
Play music or video from your device library using voice command and much more

Dragon Mobile Assistant
The Dragon Mobile Assistant is another popular and top rated personal assistant app for Android that also comes with several features. You can fully customize this app to make your best virtual assistant. Like Assistant, the app also comes with a user-friendly interface to set your daily tasks. The most attractive feature of this app, you can connect and engage with your social accounts using this assistant app.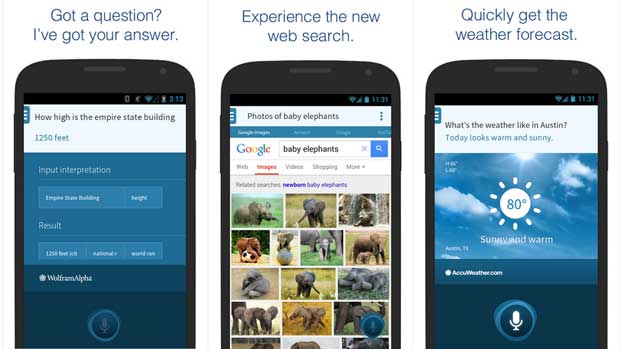 Key Features
Send or receive calls or messages
Send emails or post on your social profiles like the Facebook wall, Tweet on Twitter, etc.
Create a to do list and get reminder for your upcoming meeting or events
Set your personal voice print
Command using natural voice

Indigo Virtual Assistant
Want a virtual assistant app that will help to do your daily tasks as well as make your life happy with a lot of fun? Well, the Indigo Virtual Assistant is here to organize and do your daily tasks timely. You can ask anything to find the best answer using your own voice command. This is also a voice assistant that can read your daily tasks, news headlines, translate the language, create meetings and control your device music library.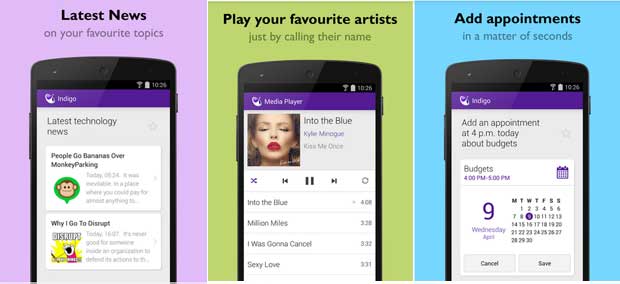 Key Features
Find information using Google, Wikipedia, YouTube or Bing
Create and schedule your daily tasks
Get reminder for your upcoming events or tasks
Read news from popular newspapers
Translate anything in more than 70 different languages
Set and customize alarm
Find locations and much more

Jarvis – My Personal Assistant
Most of the personal assistant apps only available for Android phone and tablet, but the Jarvis available for Android wear also. Like other personal assistant apps, the Jarvis also comes with several cool features. The only downside of this app is it's only available in English. But the most attractive feature is, you can control your Android device setting using this assistant app.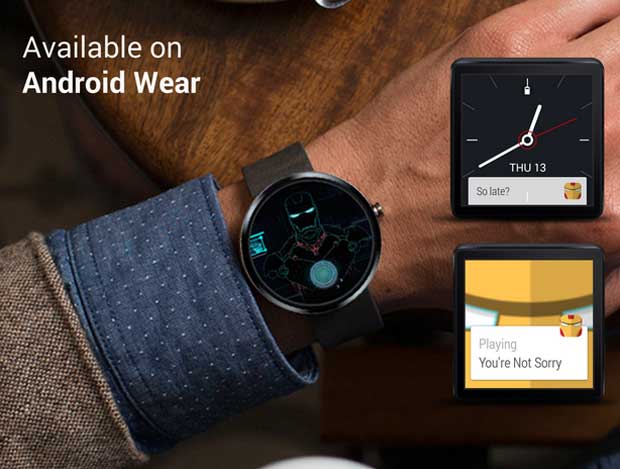 Key Features
Built-in home screen widget to access your assistant quickly
Set alarm
Call or send text message using voice command
Notification feature to get notified about the weather, battery power status, latest news, etc.
Set custom background theme
Create and get reminders about your daily tasks or events
Play music by artist, album or name
Use Bluetooth headset to control your personal assistant Jarvis

Robin – the Siri Challenger
The Robin is another alternative of Siri that is also one of the best personal assistant apps for Android. This voice assistant will help you to find locations using your voice command and device GPS while you're on the move. As this is still a beta app, so there are several limitations in this app.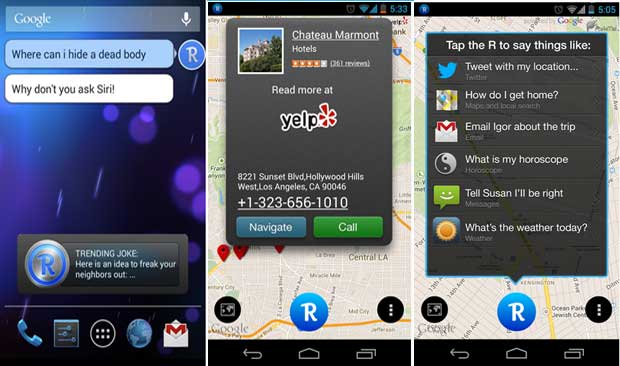 Key Features
Voice commands for calling or sending text message
Set permission to access your email or calendar
Get traffic and parking alerts
Access social profiles like Facebook and Twitter
Create to do list and get reminder

Final Thought
As I mention before, there are several assistant apps available in the app marketplace. But these are top rated and widely used Personal Assistant Apps for Android phone and tablet. You can use anyone from this list to organize your daily tasks, get reminders and make your life comfortable.
Save