With the explosion in the gaming industry, games are increasingly becoming popular. Game lovers are equally excited as new game strategies and technologies are developed. This has brought an increase in the demand for newer games such as Throne: Kingdom at War. This is a legendary game of great Lords, valiant Heroes and wise Kings. It is a strategy game where you can work to establish a stronger kingdom for your people as a king. The game has several strategies and tricks that can help you reach advanced levels. Therefore, to get started, here are some tips and trips that will help you become a master at this game and make sure your kingdom is the greatest of all.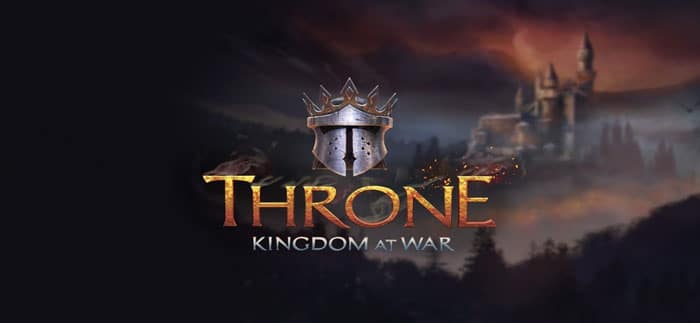 Getting Started
There is a top part of the screen that is supposed to tell you things like your food supply, how much gold you have, and other resources. Just under that, you have your current experience level, and there, you can also find insights into special offers, and know if you have VIP status. The VIP status actually gives you an increase in your production levels, and how much you are liable to collect at any one time. You need to realize that a trick in Throne: Kingdom at War is to always keep busy. There are many quests there which are focused on making your progress faster and make you stronger. Each time you complete a quest, you gain experience and money. Also, just like quests, there are errands to complete. Now, these errands are a very simple way of gaining experience and making money too.
No man is an island of Knowledge
You can't do this alone, so learn that there is safety in numbers. Make sure that you join an Order as soon as possible. When you join an order, you can then request help from other members of that Order. This will give you an advantage when building things. When you join an Order, you get more errands you can complete independently of others. This will give you maximum gains. Also, don't forget to help them in return too. Make sure you always check requests for help. Then just click on "help all'' and you've provided assistance.
Learn how to scout
You need to have a knowledge of the capacities and capabilities of the enemies. This will help you play the game much better. Another tip to keep in mind is that you can always use the undo button when positioning your army. Make sure you always take note of the firing range of the enemy. Organize your squad by always keeping an engineer out in the field. They come in handy every now and then.
Understand how to work with your troops
When using your troops, understand that at the start, you're protected from attack. This is simply because you're just starting.  This simply gives you ample time to work on producing your troops. Never stop training them. Make sure you keep working at increasing the number of your troops. Also, use your workshop to craft new items to strengthen those troops. They need decent armor and this is your best route to doing so.
Save