Being different is one of the best ways to make yourself unique and increase the personality. Nowadays, Smartphone is available, and people love to use a smartphone. But using a Smartphone that comes with two display is being different from others. The Yotaphone 2 Smartphone is one of the most popular devices for its back display. This 4G smartphone comes with always on back screen that will show a clock, notification, SMS, Mail and much more. The back screen also supports Android functionality and stay switched on for 100 hours.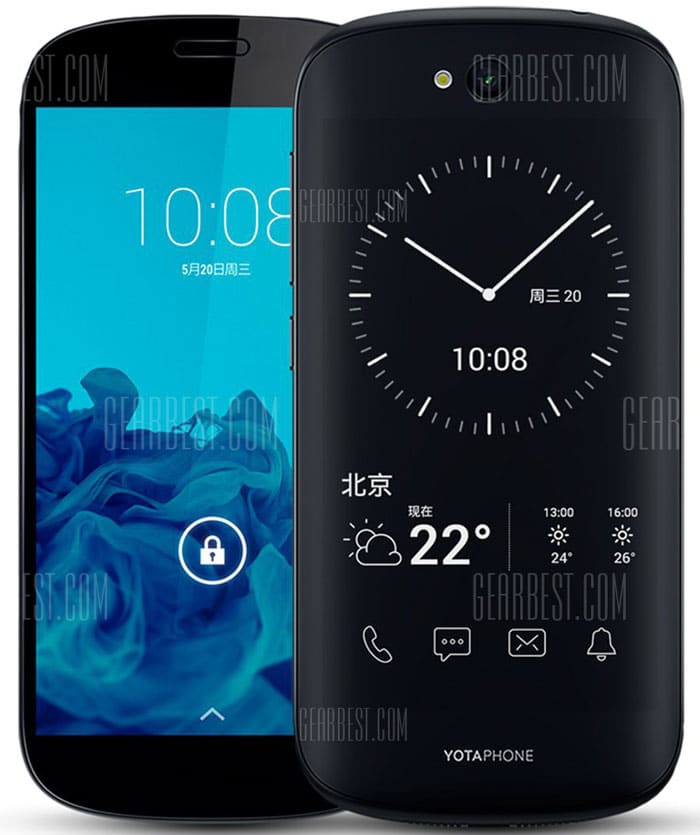 Check the Yotaphone 2 Smartphone on Gearbest
Some Attractive Features of Yotaphone 2
Always on Back Screen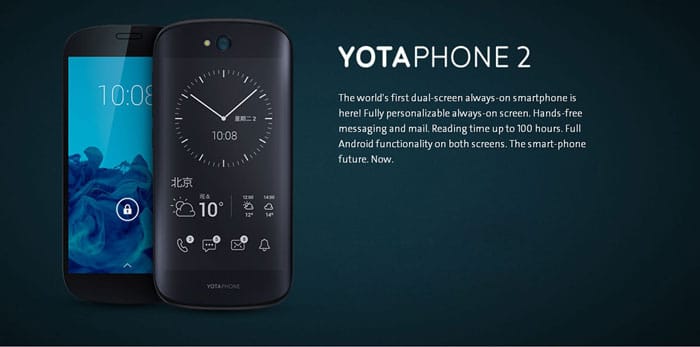 The Yotaphone 2 is the world's first Android smartphone that comes with the dual display. The 5.0-inch main display comes with high resolution and perfect for watching movies, playing games or browsing the web. And the second screen that is called back screen comes with the always-on feature. You can access your device easily using this back screen. The screen also always shows time, real-time notification and other core functions of the phone. This display also ideal for easy access to messages and mails. So you can easily access important mails and message without unlocking the device. Another most attractive feature of this back screen is, it will stay on up to 100 hours on a single charge.
Long Battery Life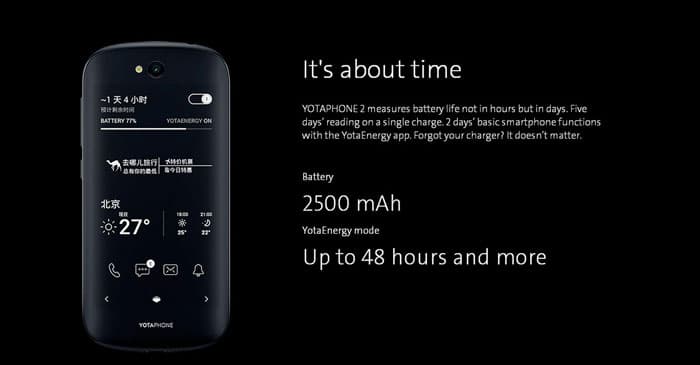 Battery life is most important fact for a smartphone. As the Yotaphone 2 comes with a dual display, so you may think that it will destroy the battery life. But the fact is that the Yotaphone 2 Smartphone comes with long battery life. You can keep your device switched on up to 5 days for a single charge. The 2500 mAh battery is also good enough to use your device functionality for two days. Using the advanced power saving mode, you can stay online for more than 48 hours. So, when you compare this smartphone battery life with the traditional smartphones available in the market, you will find this one much better.
Design and Display
The Design of the Yotaphone 2 is also looking stylish and fashionable. The slim and compact design makes this device ideal to carry anywhere. You can also store it easily in your pocket. And the most surprising thing is that, the full body of the device made of high-quality plastic materials. The sturdy and robust design frame will keep your device internal hardware safe from any kind physical damage.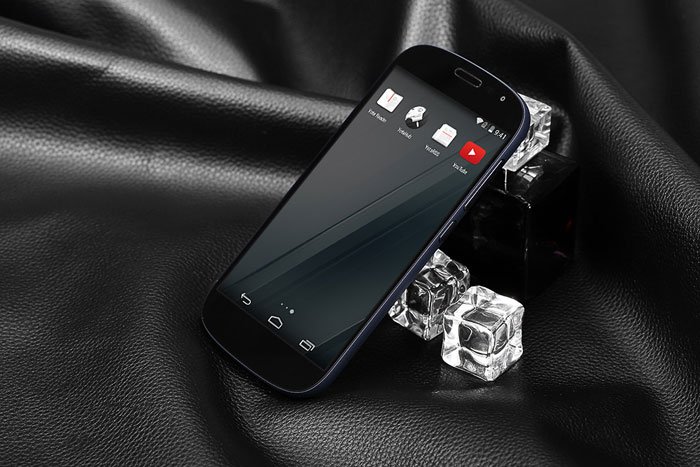 The 5.0 inch EPD display of the Yotaphone 2 specially optimized for reading books, browsing the web, playing games or watching movies. The brightness will adjust automatically while reading books or browsing the web. You can read books for 100 hours on a single charge, and this is the really amazing feature of this smartphone. The Corning Gorilla Glass 3 used on this device to protect your device screen from any kind damage.
Performance
To run the device smoothly, Qualcomm Snapdragon 801 Quad-core 2.26GHz processor used on this device. For better graphic experience while playing games or watching movies, the Yotaphone 2 comes with Adreno 330 GPU. The Android 4.4 Operating system of this device also comes with cool interface and helps to run smoothly.
RAM and Memory
2GB of this smartphone also make this device perfect for running faster. You can play heavy games or browse the web heavily. The Yotaphone 2 Smartphone comes with 32GB internal storage memory. This memory is good enough to save your essential documents, images or record videos.
Camera
To capture awesome images or record high-quality videos, the Yotaphone 2 comes with the 8MP back camera. This camera is perfect for mobiles photographers to capture images with their phone. You can also take selfies or join in a video call using the 2.1MP front camera.
Pros
Best phone for the price
Unique and stylish design
Long battery life
Built-in compass
Gravity, Proximity and Light Sensor
Built-in Bluetooth and NFC
Cons
Camera is not good to capture high-quality images
Single SIM smartphone
Final Thoughts
As I said before, being different from others, the Yotaphone 2 could be the best option for smartphone lovers. This dual display smartphone will make yourself unique from others. You can get this modern Smartphone from Gearbest for less than $140.
Buy the Yotaphone 2 Smartphone for $135.00 Only from Gearbest!
Save