In an era where internet activities is continuous and could be tracked by the government, companies as well as hackers, using VPN apps and services is a must. VPNs offer various uses such as allowing you to be in another country virtually, making all your internet activities private and securing all your data along with your online identity. With VPNs, you'll be able to use some services that are banned at your location.
Though there are plenty of Android VPN apps on the Play store, yet most of them are complicated making them not so friendly to use. Good thing Rocket VPN is here, an Android VPN app that is simple and effective.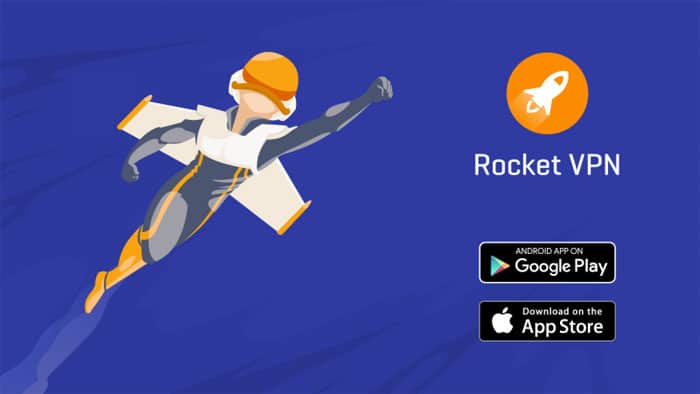 Rocket VPN is another app developed by Liquidum and this app compiles all the features that we want on a VPN without complexities.
Rocket VPN Setup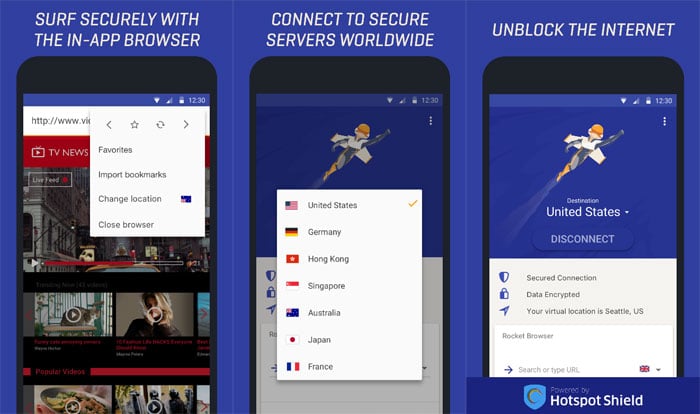 The initial step is to download Rocket VPN from Google Play Store, or from Apple App Store. It is free. Install the app and open it. After that, it should prompt you to connect to a specific VPN and then a dialog box will appear asking you if you really want to do this. Then you should select the location that you want to access. Next, the app will ask a connection request so you just need to select "OK". After that, a connection will appear along with a key icon will be visible on the status bar indicating that Rocket VPN is now active.
Attractive and easy UI
Liquidum apps are known to have attractive user interface and Rocket VPN is among these apps. The app looks very basic and simple as it uses fine colors and transitions to achieve its beautiful look. All the features that need actions can be found on the homepage such as the "Connect" and "Destination" buttons that allows you to choose different virtual locations. There is also a section wherein you'll be able to launch apps or unblock apps from your chosen virtual location. You can scroll down below and you will see your current location along with your monthly data usage.
Speed
One among the common disadvantages in using VPNs is the slowing down of data speeds. The moment you are running all of your data through a certain server which is far away and encrypting it all, it is normal for your upload and download speeds to go a little bit slower. However, speed here is not a very big issue. When your data speeds are previously slow then Rocket VPN perhaps isn't going to affect that much on your speeds.
Cost
Though you can have Rocket VPN for free, the consequence of it is the limited access for only 500MB a month which can be considered as a very small amount. You can get an unlimited monthly data by creating an account and paying either $2.99 monthly or $29.99 a year.