YouTube is one of the most popular and largest video sharing sites where you can easily watch different type's videos. You can easily watch millions of movies, music, tutorials etc. on YouTube in different language. With the user friendly interface and large vide database, YouTube gets popularity and increase their popularity day-by-day. You can easily watch any videos on YouTube just visiting their website.
But the problem is that, you may have no internet connection in 24 hours or you have no enough time when you are on Internet. So you may need to download videos from YouTube to watch it latter, I mean when you are free. You can easily download videos from YouTube using your PC with the help of some 3rd party software and browser add-ons. But when you are trying to download videos from YouTube through your Android device, you may fail to download it.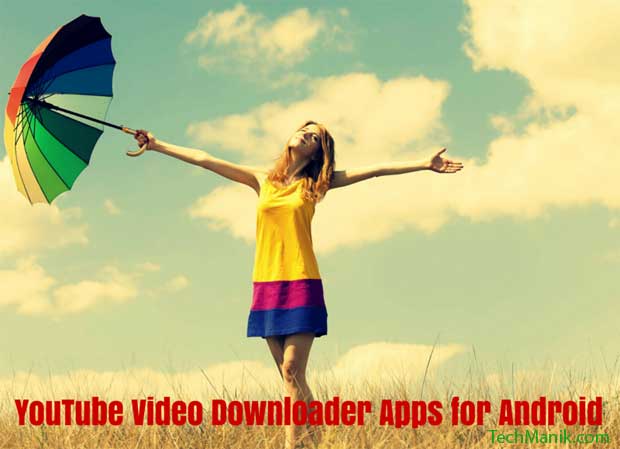 Because, there are hundreds of video downloader apps available for Android but almost all of those are not working with YouTube. So you can't download videos from YouTube using that video downloader. You may also search for a best YouTube Video Downloader App for your Android device, but fail to get one which works great.
So here in this post, I'm going to share some best and free YouTube Video Downloader Apps for Android. Just choose any one from this list, download it, install it on your Android Device and start downloading videos from YouTube now. So let's check the list and grab the best one.
Best Free YouTube Video Downloader Apps for Android
TubeMate
The TubeMate is one of the most popular YouTube Video Downloader App for Android which you can use for free. With this video downloader app, you can easily download any video from YouTube with high downloading speed. This app is also able to download HD videos directly from YouTube.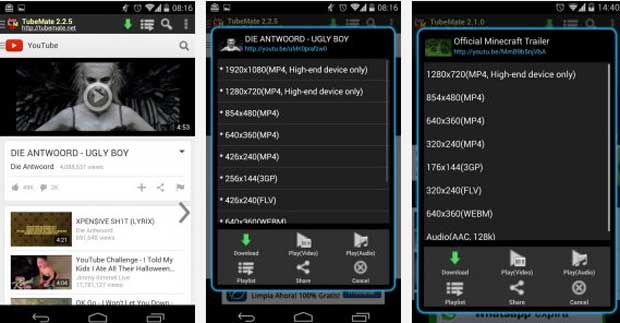 Key Features
Download videos with high speed using multiple internet connection at same time
Download videos with various video formats such as FLV, 3GP, MR4 etc.
Select where to save the downloaded video
Theme customization
Support background downloads
Download several files at a time
Pause and Resume download
Built-in video player
User friendly interface
YouTube Downloader
The YouTube Downloader is another Popular Video Downloader App for Android which you also use for free to download videos from YouTube. The app also comes with user friendly interface and downloads videos from YouTube easily and quickly. You can download videos using this app directly or using the official YouTube app on your Android Device.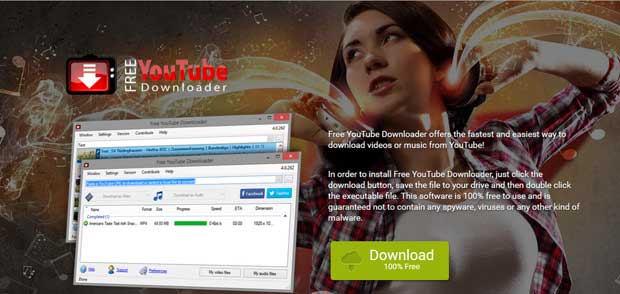 Key Features
Built-in video player
Convert videos in several formats
Download videos directly from YouTube with various video formats
Tubex
The Tubex is a Free Android YouTube Video Downloader App which you can use to watch and download YouTube videos easily. The app also comes with several features to watch and download videos. You can download any videos from YouTube with high speed although if your internet connection is slow.
Recommended: SanpChat Saver Apps for Android
Key Features
Download multiple files at a same time
Fast downloading app
Download videos with MP3, MP4, FLV, 720P etc. formats
Convert video files
Pause and resume option
Save your favorite videos on your YouTube Account
APK Download: Link1 – http://goo.gl/zuqLCo Link2 – http://goo.gl/zuqLCo
WonTube
The WonTube YouTube Video Downloader is also a popular Android Video Downloader App for YouTube. You can use this app for free to download YouTube Videos with high speed and user friendly interface.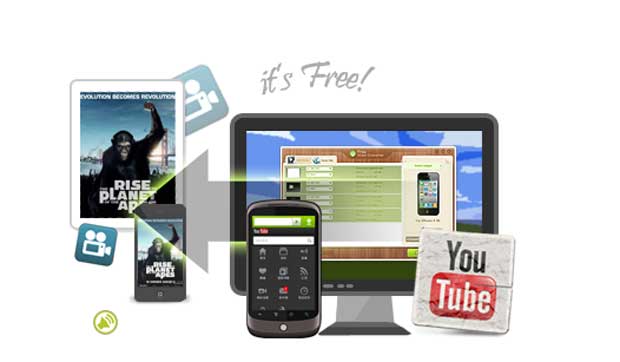 Key Features
100% free video downloader app for YouTube
Watch YouTube videos without buffering
Best app for 3g, 4g and edge internet connection
Built-in notification feature
Vidmate
The Vidmate is a popular video downloader app for Android which comes with tons of features to watch and download videos from several places easily. With this app, you can also watch movies; live TV, videos, music from hundreds of source.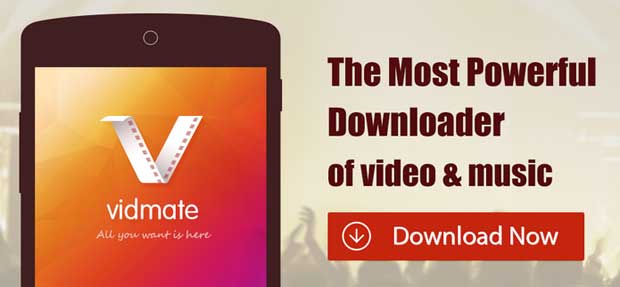 Key Features
Download videos from YouTube directly with the official YouTube App
Watch live TV
Detect videos automatically to download
Select any resource link to download videos
EasyTube
The EasyTube is one of the oldest and the best YouTube downloader app for Android that comes with faster video downloading features. There is a built-in advanced search box available in this app to search your essential movies, videos or music on YouTube. This is a free YouTube downloader, so you can use it to download unlimited music, videos or movies from YouTube.
The user friendly interface comes with simple navigation feature. You can also download videos or music from YouTube with several different formats. So, you can choose the best video format for your device that can play easily.
Download Link: http://goo.gl/zuqLCo
Videoder
The Videoder is free YouTube downloader app comes with several unique features, user friendly interface and ensure faster downloading. This is one of the best YouTube downloader for Android according to the iskysoft. The built-in converter helps to download video songs as audio song. So you don't need to utilize an extra video to audio music converter.
Although, this is a free downloader app, the app comes with ads free features. You can download videos with different resolutions and formats. The multiple downloading feature helps to download several videos or movies at a time. As this is the fastest YouTube downloader for Android, so you can download videos quickly through Wi-Fi, 3G or 4G network. There is also a built-in web browser available to download videos from any website easily and quickly.
Download Link: http://goo.gl/zuqLCo
Save
Save
Save