Android devices are giving us hundreds of option to do. Creating animation is one of them. Creating animation was not an easy task, especially with our mobile phones. Presently, we can do such things using our Android devices with the help of third party apps. Creating animation is not a tough job anymore. Because of the revolutionary changes in Android device and advanced level apps, we can now create animation through our Android devices. Google Play Store offers you hundreds of third party apps. But, its little bit tough to find the best one. For this reason, we have listed top 9 Animation Apps for Android. Hope you will find the article helpful to you.
Free and Best Animation Apps for Android
Animate it
Animate it is an Android based animation creator app. The app is very useful for professionals as well as for students. At the same time, your children can also make a cartoon using the app. it has tons of features like Creation, Editing, and opening scene, containing information about the character, etc. Tools for animation create and edit with up to 32 keyframes in each clip, up to 20 files. Playback option while creating animation. Use each and every feature for your creativity.

You May Love: Best Photo Editing Apps for Android
PicsArt Animator: Gif & Video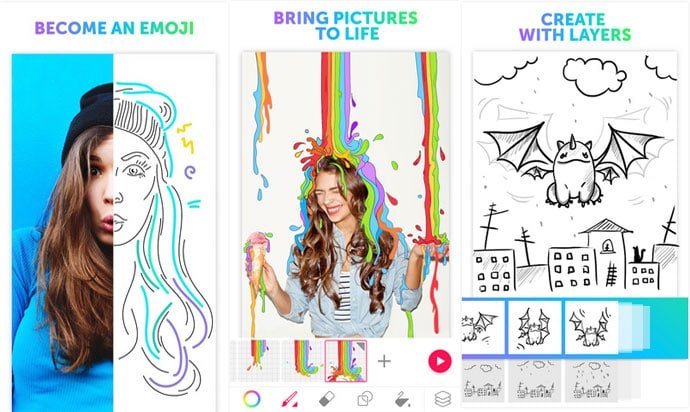 PicsArt Animator is one of the Best Animation Apps for Android. With the help of this app, you can make animation very easily. As well as, this app comes from the top developer of Google Play Store. So that, you can trust the app. Another key point, you can create animation with this app without experience. Firstly, you can draw frame by frame animations and can see the animation timeline with play mode. The user can also use some interesting tools including, sketch tools, multi-layering tools and much more. Even you can draw on your photos and can make animated selfies.

Also Check: Best Android Video Editing Apps
FlipaClip – Cartoon Animation
Express your creativity and make some special animation using FlipaClip. FlipaClip is very popular Animation Apps for Android across the world. The app offers you a lot of traditional and advanced tools to create animations. It has some intuitive tools including, Frames manager, Drawing tools, Text tools, and much more. It also provides you Onion layers, Animation layers, Animation timeline, etc. On the other hand, you can create a cartoon using frame-by-frame animation.

Animation Desk – Sketch & Draw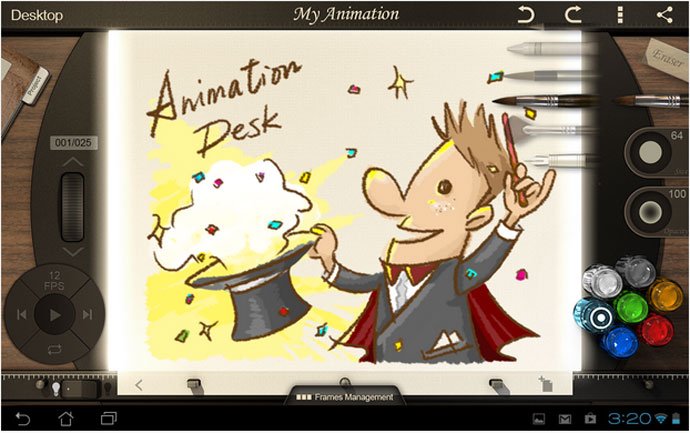 Animation Desk is another top leading Free Animation Apps for Android. Use your creativeness and create animation using Animation Desk. Very friendly user interface and easy to use. Create animation with their gorgeous and realistic scene. Here you can find various painting tools including, Fountain pen, Crayon, Pencil, and others. Other key features like Onion skinning, Color selection palettes, Adjustable size, and opacity are also available here. Powerful frame manager for editing, and easy file management.

StickDraw – Animation Maker
Play with your creativity and let the app help you to make an animation using your Android device. This app will allow you to make some great animation without having any experience. Easy and intuitive design to make it easy to use. Traditional and Advanced level features. Stop motion animation tools. You can have all of the useful tools including some advanced tools. Although, this one is a free version and ad-based Android apps, but you can use it without facing any trouble. If you are interested, then buy the pro version.

StickMan Animator
Create animated wallpaper or animated cartoon whatever you want, this app will help to do such as things. As well as, you can create animated stick man figures. Another key point, the app will allow you to create animation quickly. You can create stick figure with your favorite color and shape. There are several colors to choose and also can create any shape you prefer. So, you can create animation, stick man, and animated wallpaper using this app.

Pixel Animator: GIF Maker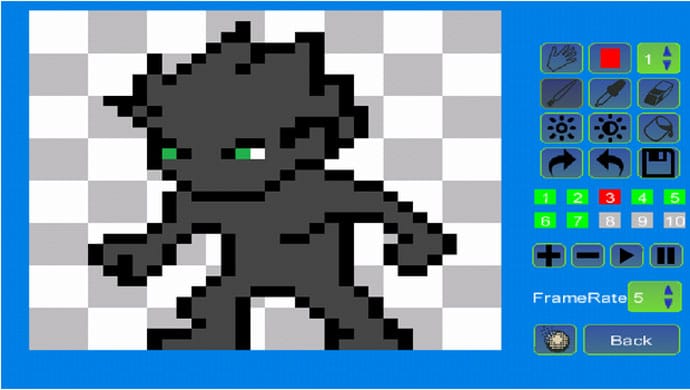 By using this app, you can make your pixel art from an existing photo or cartoon. Once you download the app, then you can make pixel art and Gif very easily. The app has some useful tools including, Shape tools for creating and set the shape, Transform tools, and much more. You can adjust next GIF frame picture which based on the previous picture while creating GIFs. It also allows you to export the animation as a GIF file. As well as, you can open that GIF file using any browser.

Animator: Make Your Cartoons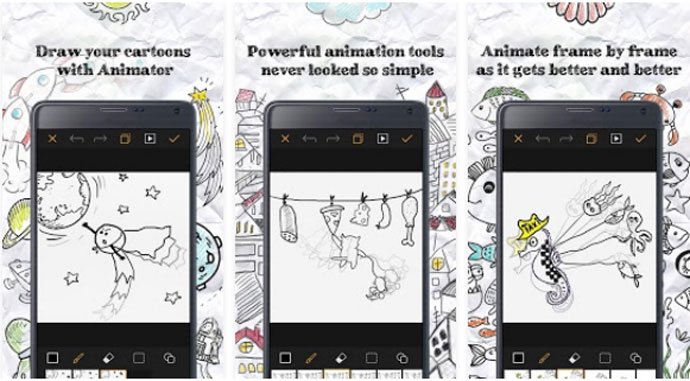 Animator is an awesome app to make an animated cartoon and exporting them GIF or video format. If you don't have drawing skill, it doesn't matter. Having no idea about making cartoon can't stop you to creating a cartoon using the app. while creating something, show frames as transparent layers. Easy and interesting features including frames management. Useful drawing and sketching tools, animation timeline with play mode. It's very easy to build animation videos, and easy to control its speed.

Adobe Express
Adobe Express Animation offers a versatile array of features tailored to simplify the creation of captivating animated videos. With Adobe Express Animated Videos, users can seamlessly craft visually stunning animations with intuitive tools for timeline editing, keyframe animation, and a vast library of pre-built assets. Whether you're a novice or an experienced animator, Adobe Express Animation empowers users to bring their ideas to life effortlessly, making it a go-to choice for anyone seeking to produce engaging and dynamic animated content.
Final Thoughts
Make your free time little bit enjoyable. With your Android device and the help some third-party animation apps, you can create animations, cartoons, and Gifs. There few apps on the Google Play Store to create animations. So that, you can download any one. But if you don't have knowledge about animation apps, then you can check this top 9 Animations Apps for Android. No doubt, it' going to help you a lot by suggesting the best one.