Smartphones and tablets are essential devices in our daily life to communicate with people and stay connected with the online world. Nowadays, people broadly used their smartphones for the educational purpose also. There are several free and premium educational apps available for Android device to learn your class lessons easily. You can also improve your basic knowledge on several specific niches using some app. Here, we are going to share some top and best educational apps for Android. You can download, install and use these apps for free. Let's check the list and download your necessary educational apps.
Best Educational Apps for Android 2016
Duolingo
Sometimes you may need to learn a foreign language for the personal or professional purpose. The Duolingo can help you to learn a foreign language easily using your Android phone or tablet. You can easily learn Spanish, French, German, Italian, Portuguese, Dutch, Irish, Danish, Swedish, Russian, Ukrainian, Esperanto, Polish, Turkish and English languages with this free language learning android app. You can track your progress by completing step by step learning process.

Coursera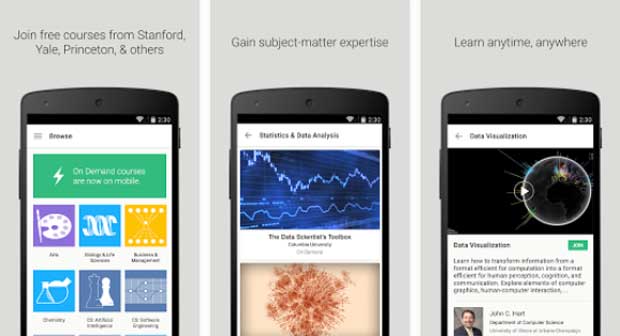 If you are a university student, then the Coursera is an essential educational app for you. The app comes with several online courses from more than 115 world leading universities. Browse courses by category and watch lectures to learn your lessons easily and quickly. There are several free courses available in this app including computer programming, Java, Android, Python, finance, accounting, math, economics, business, entrepreneurship, marketing, music, physiology and much more.

Dictionary.com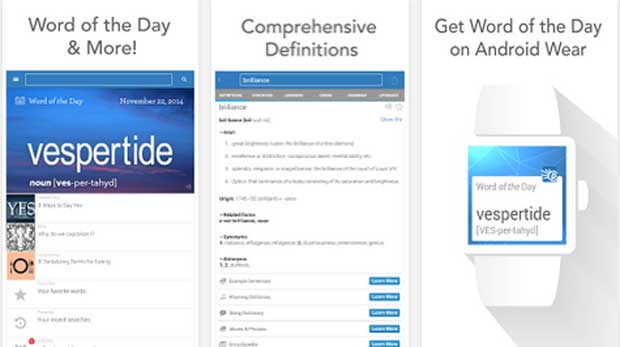 A dictionary is essential for a student and every aged people who want to learn something new. The Dictionary.com is one of the leading Android dictionary apps that comes with more than 2,000,000 definitions and synonyms. As this is an offline dictionary app, so you can also use this app without internet connection to find word definitions of synonyms. The built-in voice searches and text search options help to find any words easily and quickly. You can learn a new word every day with the help of 'Word of the Day' feature of this app. The built-in translator is perfect to translate any word or sentence in more than 30 different languages. There is also a language blog available in the app to learn with fun.

Elevate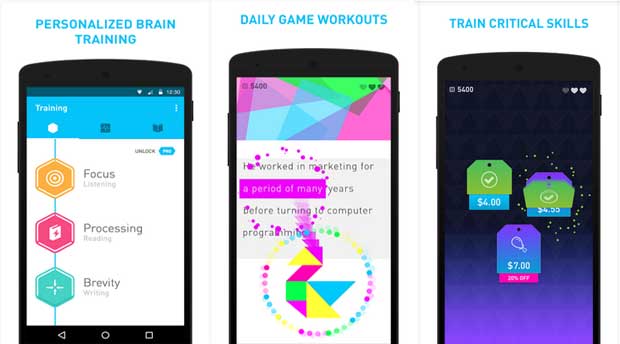 The Elevate is a brain training app, but you can also use this app to increase your educational knowledge. This app will help to improve your speaking skills, general knowledge, processing skills, memory and math skills. There are several games available in this app to learn math easily and quickly. You can create and personalize your daily workouts and track your performance with this app. Use this app at least three times per week to improve your memory and math skills.

Khan Academy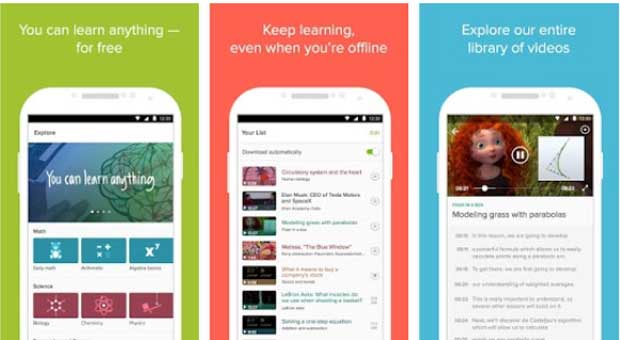 Khan Academy is now available on Android to learn your class lessons easily and quickly with the help of video tutorials. There are more than 10,000 video tutorials available in Khan Academy about math, science, economics, history and much more with detail explanation. The user-friendly navigation and built-in search option to help find your desirable lecture easily. Save your favorite course and lecture and sync it with khanacademy.org. This is an essential educational app for the student, teacher, and adult to learn anything.

TED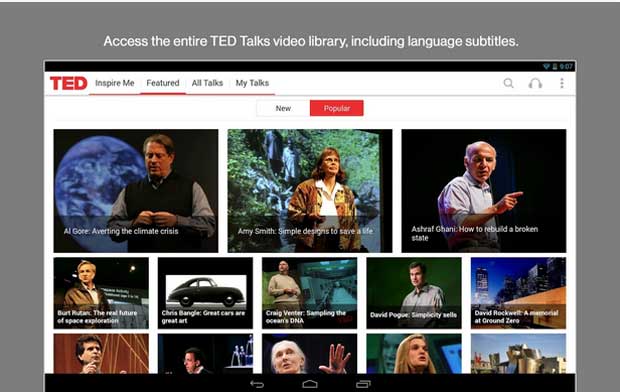 The TED Talks come with the largest collection of video speeches of world leading speakers. Sometimes, you may need to learn something different, that's are not available in your textbooks. The TED is one of those apps which will help you to learn about business, social media, social relationship, creativity, entrepreneurship, marketing and much more. You can easily find The World leading speaker speech (Including scientist, politicians, teachers, professors, doctor, journalist, etc.) on a specific topic and play from your Android device. All videos come with subtitles in more than 90 different languages. You can also save your favorite video speech or download to watch later or offline.

EdX – Online Courses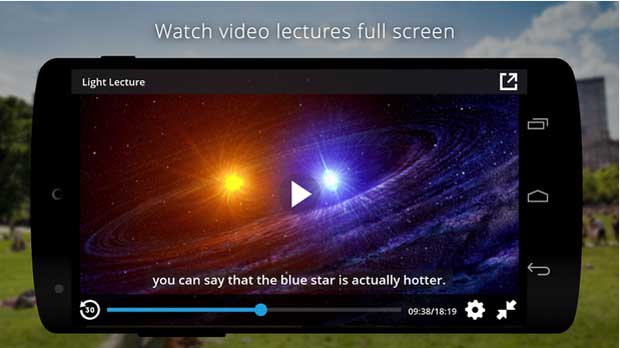 The EdX similar to the Coursera that comes with free online courses from more than 70 world's leading universities. You can learn your necessary or favorite topic from the expert of Harvard University, UC Berkeley, Tsinghua University, MIT, Microsoft or Linux for free. Directly stream class videos using Wi-Fi or cellular internet connection from anywhere in the world. You can also download lecture to watch and learn anytime.

Save