When you are not good enough in English as a Nepali, you need some tools to learn the language for various purposes. On the other hand, you may need to learn Basic Nepali Language if you're a foreigner and want to enjoy the nature as well as the historical beauty of Nepal. In that case, dictionary app is one of the best tools to help you out. Usually, dictionary app will help to build-up the vocabulary which is essential to learn any language or solve vocabulary problem. So, now we would love to introduce the 10 Best English to Nepali Dictionary App for Android users. You can easily find words with the quick result and much-needed facilities using one of the dictionary app listed below. Hope, you will find the best one to learn English or Nepali language easily.
Best English to Nepali Dictionary App Collection
English Nepali Dictionary by Innovative Software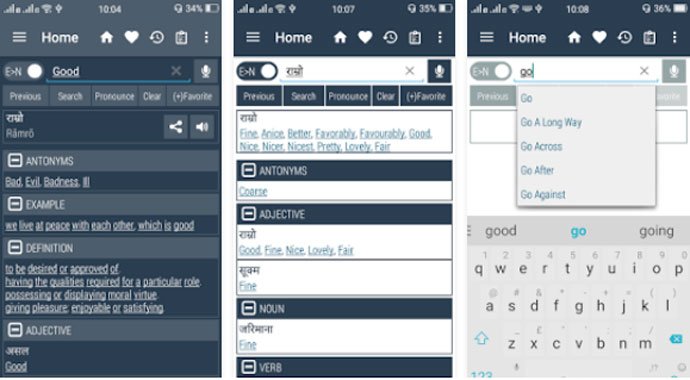 English Nepali Dictionary by Innovative Software is one of the handy Nepali dictionary apps for Android. As we already mentioned, Innovative Software serving a perfect dictionary app for many languages, and this one is best for English to Nepali or Nepali to English. You can have all the basic and advanced features to enjoy a better experience of dictionary app without a data connection. Auto suggestion, voice search & pronunciation, synonyms & antonyms, backup & restore, and much more features to make the dictionary perfect for you.
Also Check: Best English to Hindi Dictionary Apps
Nepali Dictionary – Offline
Nepali Dictionary is one of the Best English to Nepali Dictionary App for your Android device. Nepali Dictionary app is a two-way dictionary app, which offers you English to Nepali, & Nepali to English both at a time. Along the dictionary app, you can also play the word game to build-up your vocabulary knowledge. At the same time, it has a word of the day feature to learn a new word every day. Moreover, you can use the app without an internet connection.
Recommended: Best English to Bangla Dictionary Apps
English Nepali Dictionary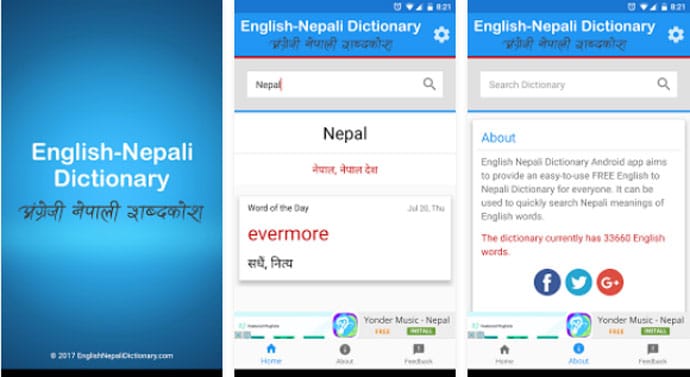 English Nepali Dictionary app comes from the Nepalayas, and they have tried their best to make it awesome. This one has one of the most user-friendly interfaces to make it easy for its users. You can use the dictionary app to search word from English to Nepali Language or Nepali to English quickly. With a huge collection of word meaning, the app will give you the correct result. Although, the app has not the offline feature. So, you need a data connection to run the app.
English to Nepali Dictionary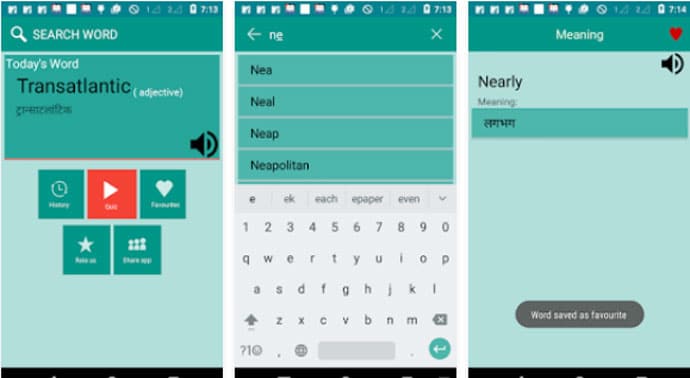 English to Nepali Dictionary is ready to give you a good enough option to have a better dictionary app. The app offers you a huge collection of words. It has more than 30000 of words and counting. So, you will be able to find your desired word from this huge collection. Apart from that, the app has an offline feature which will allow you to use the app in offline mode. Other useful features including, spell check, auto suggestion, antonyms & synonyms are also available to find it comfortable.
All Language Translator Free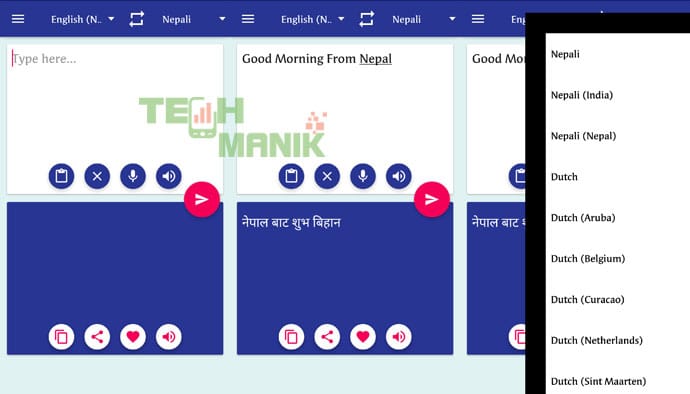 All Language Translator Free is an all-in-one translator app for free to use on your Android device. With its rich features, you will be able to use the app as your Nepali to English Dictionary. It has a very simple user-interface which makes it handy for its users. The app will allow you to search for words easy and quickly. You can also have an auto suggestion, spell checker, word definition, antonym & synonym, and much more to have a perfect dictionary app.
Google Translate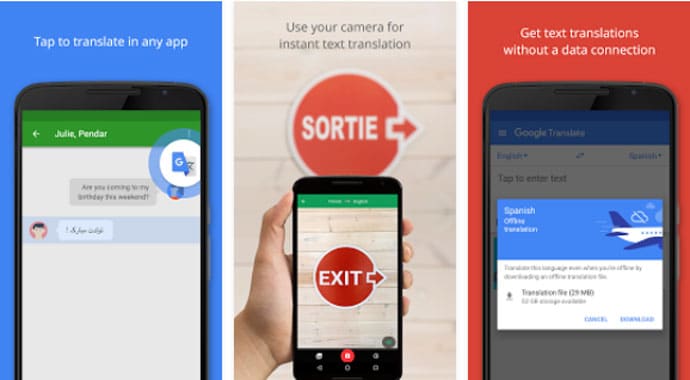 Google Translate is a full-time translator app with tons of features, which is good enough to use as a dictionary app for any language. Google Translate can translate more than a hundred languages and 52 languages for offline mode. You can quickly search for any words through the app. Just type the word, and it will automatically show you the word meaning with lots of facilities such as word definition, antonym & synonyms, and much more. You can also have an auto suggestion, spell checker, voice search, pronunciation, etc.
Easy Language Translator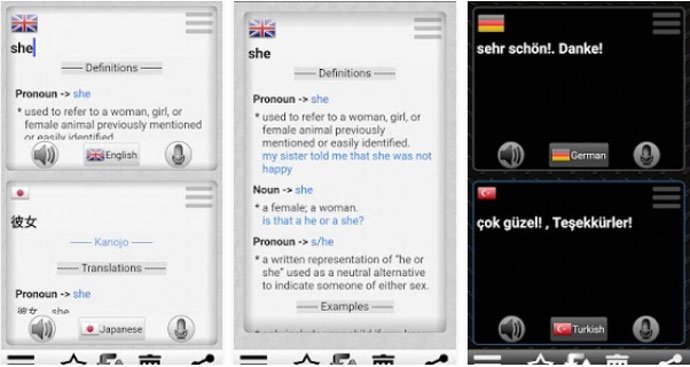 Easy Language Translator app is another fast and easy translator app to help you out. Easy Language Translator can translate more than 100 languages including English to Nepali and Nepali to English. You can find word meaning by text & voice both using the app. The app includes all the basic and some useful advanced features like spell checker & auto correction, synonyms & antonyms for single word meaning, voice translation, and much more. You can also use the favorite option to add user most used words.
Microsoft Translator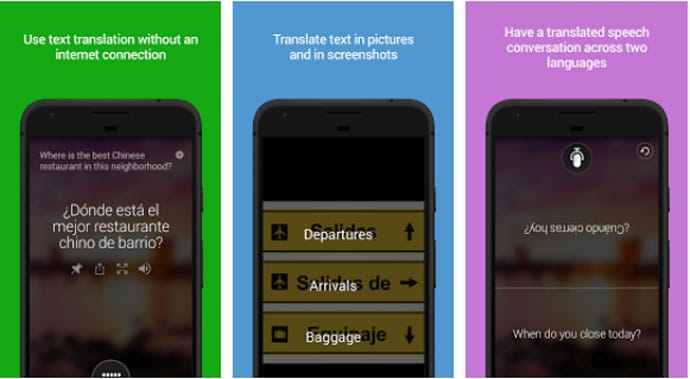 Microsoft Translator comes from the Microsoft Corporation with tons of features and functions. Currently, the app offers more than 60+ languages to translate. You can translate or search for a single word from any language in offline or online mode both. Use camera mode to translate something directly from photos or using your device camera. You can also try the voice translation to translate something using your voice. Additionally, it has all the basic dictionary app features inbuilt.
Yandex. Translate – Offline Translator & Dictionary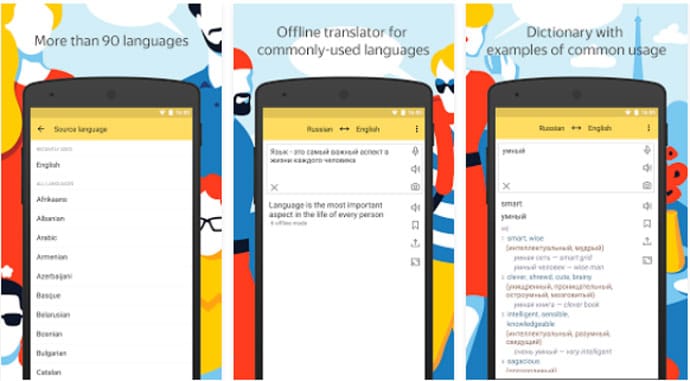 Let the app help you to solve your Nepali Dictionary App problem with its rich features. Yandex comes with a user-friendly interface, which is helpful to use it easily and navigate the app quickly. The app offers you to translate from 90 languages including your desired English to Nepali. You can find word meaning or can search for words meaning with tons of features such as auto correction, spell checker, intelligent search system, and much more to come for an awesome dictionary app.
iTranslate – Language Translator & Dictionary
iTranslate is another awesome option for finding single words with the definition. You can get translation in over 90 languages including, English to Nepali and Nepali to English. It has some extra features to make a comfortable dictionary using experiences, such as synonyms and different meanings with the definition, auto language detection mode, and others. Although this one is a free version and doesn't have the offline feature, you can go with this one easily.
Final Words
This post contains the top 10 English to Nepali Dictionary App from different fields. We have tried to bring some perfect Nepali dictionary apps here with useful features, which can fulfill your demand. An unlimited word search with definition, synonyms & different meaning, and other features to have a better experience. So, grab your favorite one among them.