Android Smartphones and Tablets are made with a lot of features. As a result, you can do many things with your Android device. The police scanner is one of them. The first thing to remember, some of the country and cities don't allow personal Police Scanner. So, before you download a Police Scanner, you should know about your local law. Police Scanner will help you to know about your local crime and incident. As well as, you can use a police scanner for entertainment. To add some knowledge about police scanner, our expert recommends you the 8 Best Police Scanner Apps for Android Users. Get your desire one to up to date crime in the area.
Top 8 Free Best Police Scanner Apps for Android
Scanner Radio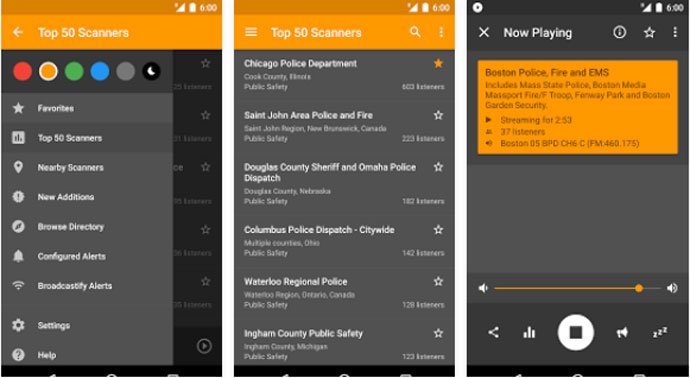 In the first place, we want to introduce Scanner Radio. Scanner Radio is one of the Best Police Scanner App for Android. Police Scanner comes from the top developer of Google Play Store. This one is very popular across the world. Police Scanner will allow you to listen to more than 5200 police scanner radio. It will show you the nearest scanner by location as well as Top 50 listeners to know which one you should turn on. Make a list of your favorite scanner and access it quickly. Directory to browse scanners by location or genre. It also notifies you the most crowded scanner. So that, you can listen to the best one.

Police Scanner Radio Scanner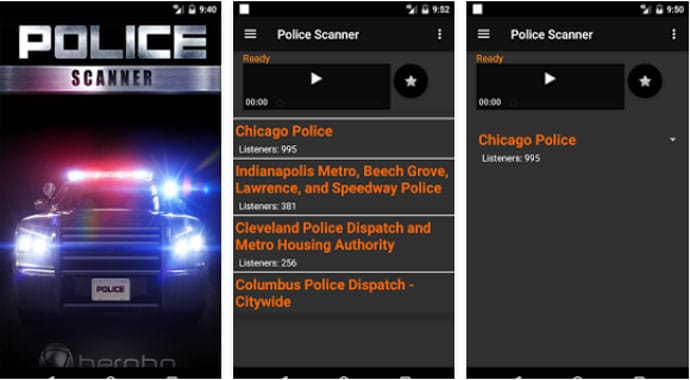 Get a free Police Scanner to listen to police radio scanners from across the world. Listen to more than 3000+ live radio. Up to date top 50 lists for your easy access to popular radio. As well as, you can use it for your personal safety. Get to know the local incident and share with your friends about the incident. Full free access with unlimited listening time. On the other hand, it will be an entertainment option. Never get bored with Police Scanner Radio Scanner.

Police Scanner 5-0 (FREE)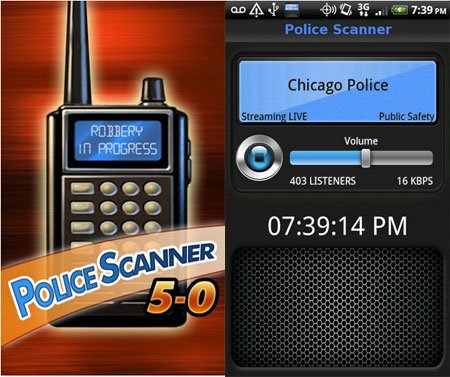 Police Scanner 5-0 is another Best Police Scanner App for Android. Simple, intuitive screen and easy to use. Listen to more than 5000 radio by using 3G or WIFI. Search for radios by Country and Cities or genre as well as find channels close to your location. To find your closest channel you can use your location based on GPS. When you use other apps, you can use this one in the background. Save your favorite channel and listen anytime you want.

Police Scanner Free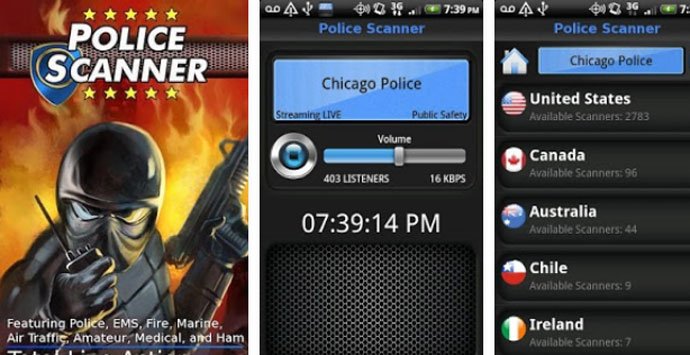 Police Scanner delivered you more than 5000 radio feeds over to you via cellular data or WIFI connection. Stream your desired channel from anywhere. A simple user interface as well as very intuitive design and screen. Use country and states or county to search international channels. Not only international channels but also U.S channels. Other features, favorite lists, location-based search system. Instantly access when new feeds come online.

Scanner 911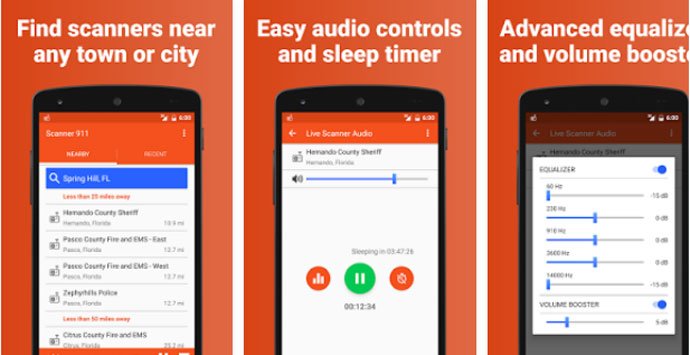 Scanner 911 is a highly rated police scanner app on Google Play Store. Material design to look professional, good sound quality, easy navigation system. Easy option to adjust radio settings. The user can adjust the sound with built-in equalizer and amplifier. Find your nearest channel based on location. Lock-screen controls to control the stream while your device is in lock mode.

Police Scanner Radio SE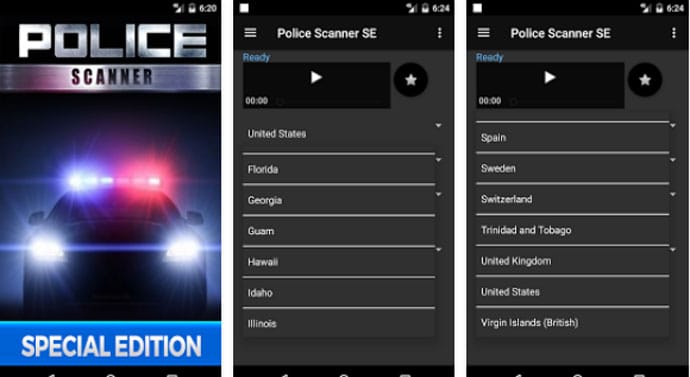 Police Scanner Radio SE will let you listen to thousands of channels from all over the world. Find channels by searching from across the world. Simply use location or genre to find channels near to you. Very easy to use and fast to navigate. Beautifully designed and good sound quality. You can listen to the popular channel including LAPD, Phoenix Police, San Diego Police, Queens Land Police. Get instant access with less buffering time.

Police Scanner X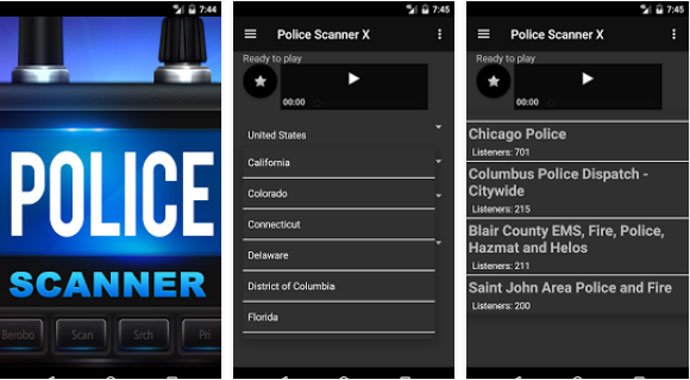 Police Scanner X is a new Free Police Scanner App in Google Play Store. With Police Scanner X you can listen to more than 1000 channel including Police, Fire, Radio scanner. It has a custom stream player feature for faster playback than before and saves your battery. Police Scanner X also provide you 10-code for quick reference so that you can understand the chatter on the police radio. Auto resume system to play last police scanner radio.

Broadcastify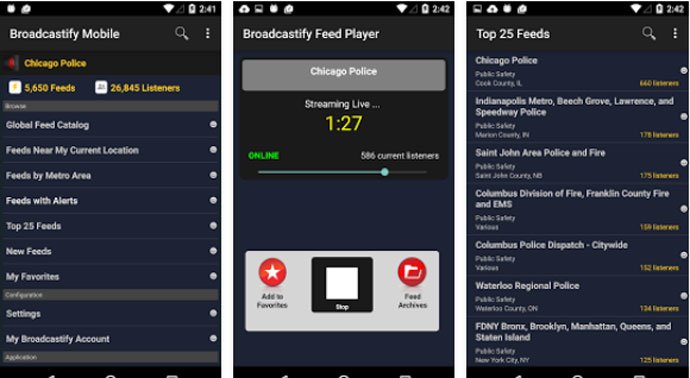 Finally, we are at number 8 with Broadcastify. Broadcastify offers you one of the Best Police Scanner App with more than 6000 radio scanner across the world. Full free access to 6000+ channels including Police, Fire, Aviation, Rail and marine. Search for channels by Name or Location. Show feeds near your location and near areas. You can make a favorite list for your favorite channels. Broadcastify also provides you push notification for the major incident as well as real time update.

Final Thoughts
To add some extra fun to your life, you can try a Police Scanner. Imagine you as a cop with a radio in your hand, and you can get an update about the crime & incident happening your local area. Asa well as international too. As we know that all the scanner app is not up to the mark. That's why we reviewed the 8 Best Police Scanner Apps for Android Users. Hope you will find the best Police Scanner app by the help of this post.