Cleaning is required everywhere whether we are at home or office. While cleaning is important at these places, we should not forget to clean our phones also. It is better to clean our phones after every few months rather than once in a year!
Cleaning of phones includes removing unnecessary applications, files, documents, audios, videos, and photos as well.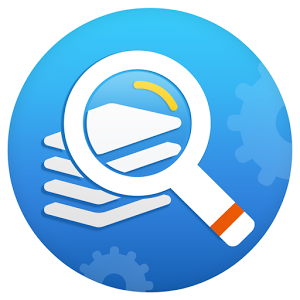 However, if you have ever cleaned your phone earlier, you must have found multiple copies of same files, documents, and photos piled up in your phone.  It would have been so annoying for sure!
Think of it when you are trying to download your favorite song and a low memory warning appears! At that point of time, we curse our phones and think why didn't we clean phone on time?
We are devoting our valuable phone space for keeping same files and folders when we could have used it for keeping something useful!
Duplicate files consume a lot of space and hog the resources on our phones. They not only take space but also slower down the performance of our devices. Duplicate files accumulate in our phones when we download files from the internet twice or thrice mistakenly or share file through Bluetooth. The error in transferring of files results in the creation of duplicate files.
Deleting duplicate stuff from phones will reduce the time of searching files. It will help us as a file finder to look for the version of those files which we want. The benefits of deleting duplicates are listed below:
Identify and recover wasted memory space
Reduce the time and media used for creating backups
Reduced file searching time
No repetitive stuff
Finding duplicate files manually is such a tedious task and yet no satisfying results are obtained! Using a tool as a duplicate finder to remove duplicates will make our work easier. Duplicate Files Fixer is an app which acts as a duplicate media remover to remove duplicate stuff from our devices. It scans all types of files say, audio, video, documents, and pictures and removes duplicates.
Let's get a clear picture of it.
Friendly user-interface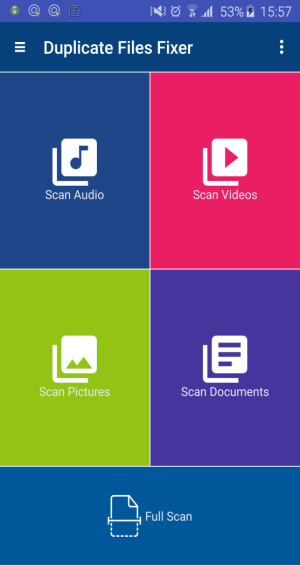 Duplicate Files Fixer has a friendly user-interface which makes it easier to use even for the new ones. It allows users to look for duplicate files, like videos, audios, photos or documents individually or can even opt for a full scan.
Search Duplicate Files with ease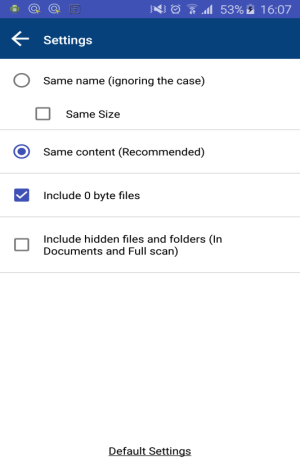 Duplicate Files Fixer help in removing duplicates with ease. It has a super-fast scanner which gives a list of duplicate files instantly. Whether users go for full-scan or partial scanning process, users can select the settings according to their convenience. Users can go to Settings tab and change the criteria. The criteria for searching duplicate files includes searching for files with same name, same size, same content, zero byte files, listing hidden files and folders in the full scan list.
Ignore list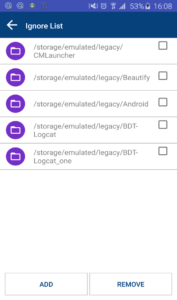 The ignore list present in the Duplicate Files Finder helps users to exclude the files from the scanning process. The ignore list can be easily altered. Users can add or remove files by mentioning its path. The files and folders present in the ignored list won't be scanned. This is helpful when users have put some important information in a folder and they want it to remain untouched.
Remove Duplicate Files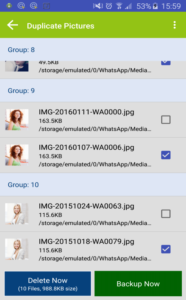 Once the criteria have been set by users for looking duplicates, the scanner starts its work. The files and folders are scanned. The duplicates are listed in a group-wise manner for the convenience of users. It will help in identifying duplicates easily.
Each group will have one pre-marked file in it. The pre-marked file is considered best to keep in users' device.
Preview before you delete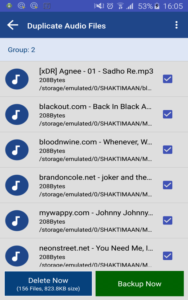 Once the duplicates are scanned, users are given facility to preview them. The preview facility is provided so that users may not end up deleting important stuff instead of duplicates.
Another feature provided by Duplicate Files Fixer is that users can delete photos that are auto-marked by the app or can select manually even to delete duplicates.
Simply select the duplicate files, pat on the option, "Delete now" and Duplicate Files Fixer will remove duplicates immediately to release loads of space.
Tutorial for help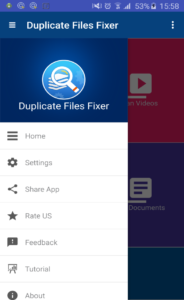 Duplicate Files Fixer offers tutorial help to users.  This help is provided to users so that they don't get stuck in between deleting duplicates from their device.
The tutorial helps users to learn the mechanism of this application which includes scanning of duplicates, previewing them before deleting and finally deleting them.