Most of the people love listening to music and now it becomes easier to enjoy music from anywhere. Availability of Smartphone makes it easy to listen music when you want even if you are in offline. You can use your smartphone as MP3 player, download music or listen music directly from the web.
Most of us love to collect our favorite music so that we can listen anytime when we want. At the past, it is really hard to download music. Generally, we download music from our PC and then transfer to our mobile or tablet. But now, you can easily download music from your smartphone with the help some best music downloading apps. As most of us using Android Smartphone or tablet, so we need to find an appropriate music downloader app for Android, so that we can easily download music. Also, if you still looking for your perfect tablet, I recommend you pay a little extra to get the best audio output possible. Usually, tablets under $300 will be equipped with good speakers.
Updated On: 25th January, 2018
When you search for a music downloader app, you will find most of the apps are ridiculous. Most of them not working and will send you various sites through a web browser. So we test various music apps and select some best apps that have been really working.
Recommended: SnapChat Saver Apps for Android & iOS
Note: You can use these music downloader apps for free. Some apps may not work in some device depending on device configuration. All apps will work in the USA but some apps may not work in any other region.
Best Music Downloader Apps for Android
4shared Music
The 4shared Music is one of the most popular and best music downloader apps for Android that comes with more than 60 million tracks. The powerful built-in search option helps to find any track easily and quickly. You will also get 15GB free space with this app and can upload your favorite music. When you download any music using this app, it will automatically add that music's in the 15GB Cloud space. Don't worry, you can put that music offline.
To download any music, search for the music, hold down on the music title and download it. You can also create your favorite music playlist. Advance search filter option helps to search music by title, artist and combine them.

2. Blue Music MusicBox Downloader
The Blue Music is a simple and user friendly Android music downloader app comes with millions of MP3 music files. You can download those music files for free and play when you are offline. You can also download music from any website where music available for free. This smart music downloader also let users play music with their favorite music player.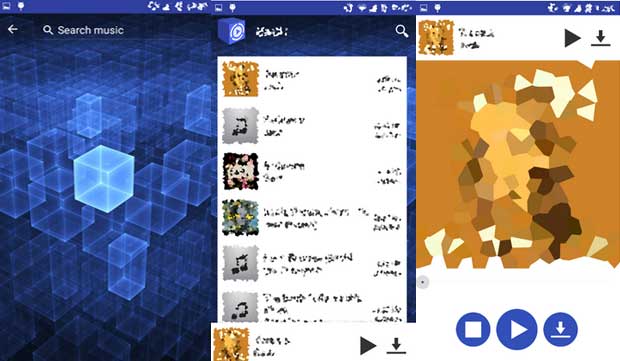 As the app compatible with the latest version of Android Lollipop, so it works smoothly. The integrated search engine helps to find favorite music from any website where music's are free. The app also let to listen music online directly and can save your favorite track on SD-Card. Another exciting thing is that, you can easily convert your favorite song as a ringtone of your smartphone or tablet.
Apk Download: Link1 – https://goo.gl/iC6xyX Link2 – http://goo.gl/DvqSEL Link3 – http://goo.gl/adNdGS
Download Blazer
A faster music downloader app that you can also use to download any type file from the web. The Download Blazer comes with the simple and user-friendly interface to download your favorite track quickly. The built-in search option helps to find your favorite track and download them with the direct download option. Get high download speed even in the low internet connection and pause/resume your download anytime.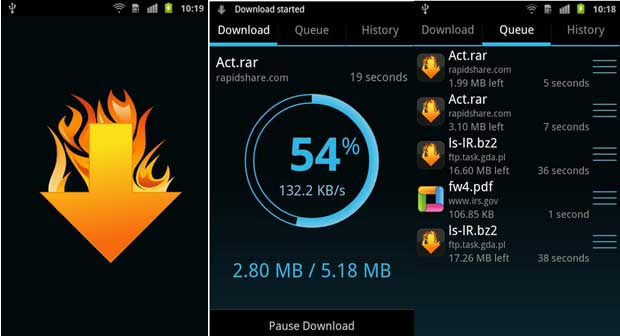 You can also continue to disconnect files and organize your music using this music downloader app. The free version comes with ads, but you can buy the premium version to stop ads. The app support all major web browsers like Chrome, Dolphin, Firefox etc.

Advanced Download Manager
The Advanced Download Manager is another most popular and top-rated download manager app for Android that is also perfect to download a music file. You can download up to 3 MP3 or MP4 files simultaneously using this app. The advanced customization features help to define, limit the maximum download speed, minimum download speed and the number of simultaneous downloads you can have.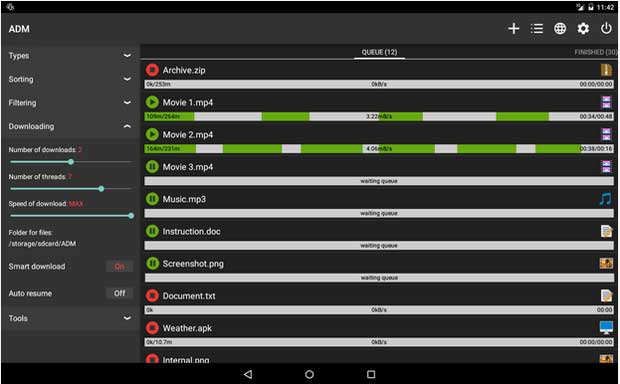 The app comes with several themes and theme customization option. You can also set the folder where you want to store downloaded music files. The app also comes with several advanced features like auto stop download when your device battery low, auto resume after a break of net connection, turbo mode speed downloading and much more.

SoundCloud
SoundCloud is one of the most popular and leading platforms to listen Music free. You can listen millions of music for free with this app. Another most important feature is that the subscription is free and you can also download MP3 music to listen offline. As there are thousands of members available on this platform and they upload new songs every day, so you will get new songs every day.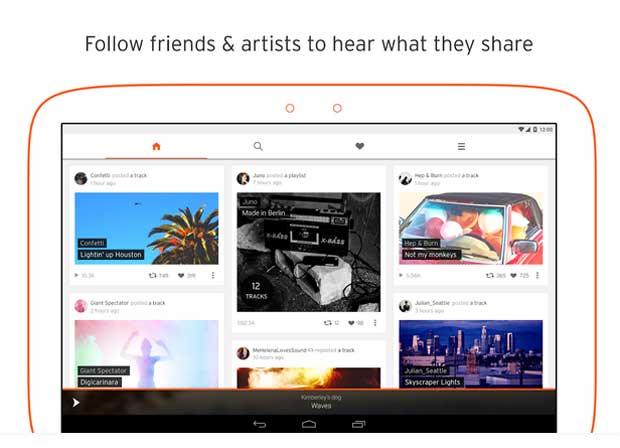 The advance built-in search option helps to find your favorite songs easily and quickly. You can search songs by artist name, genres, countries, languages and much more. There is an option available in this app to create your favorite music list and save your favorite music.

Rhapsody Music Player
The Rhapsody Music Player is mainly a music player, but this is also one of the best music downloaders for Android devices. You can play music from your device storage and also can download music from anywhere to listen offline. Create a playlist and save your favorite MP3, Video or Audio music by artist or genres.
This is a free MP3 Music Downloader App but the version comes with ads free features. The app also allows to stream music directly from online. The most fantastic feature is that you can find your Facebook Friends here and can listen what they already played or search.

RockMyRun
You may love to listen Music during Workout and the RockMyRun is here to make your workout more effective. You will get motivated with the help of this app. The app comes with world's leading DJ mixer like David Guetta, Zedd, Afrojack, Major Lazer and much more to get more energy during the workout.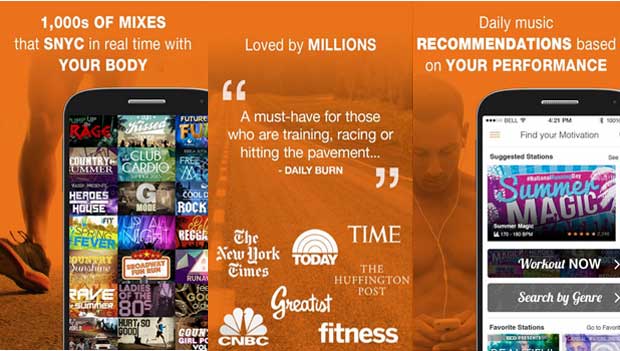 This is also one of the best music mixing app for Android that comes with built-in BPM. You can listen music from Songza, Spotify and Pandora Radio. This is also an ideal app to stream and download music from online to listen offline.

Save
Save
Save
Save