Android is one of the most popular Smartphone OS that comes with several cool features. Most attractive features of Android OS are its home screen, transition, app icons, themes etc. Well, if you are not happy with your Android phone or tablet home screen, app icons or themes, then you can easily change it with the help of an Android launcher app. There are several best Android Launcher Apps available in the app market that you can use for free. Using the launcher app you can easily customize your device home screen, theme, icon or transition style.
So after a handy research on several Android launcher apps, we found some awesome and best launcher apps for Android. Check our recommended list of launcher apps and download your favorite one to make your own smartphone style.
7 Best Android Launcher Apps
ZenUI Launcher – Fast & Smart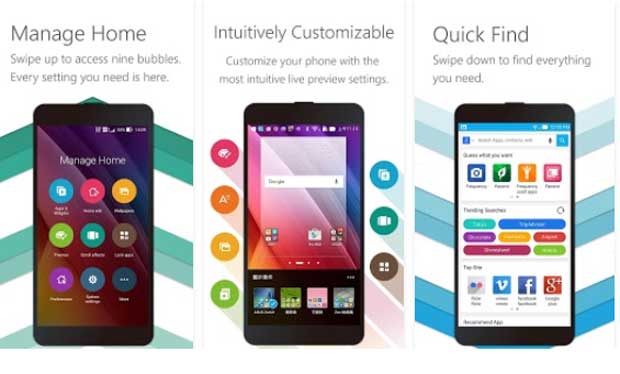 The ZenUI Launcher is one of the top rated and downloaded Android launcher apps on Google Play. The app comes with various cool features to make your Android smartphone stylish and fashionable. You can change your device theme, icon style, color, wallpaper, folder style etc. using this launcher app. The unique and most attractive feature of this app is, you can see the preview of your device after customization. It is also easy to customize device home screen and organize apps icon.

Nova Launcher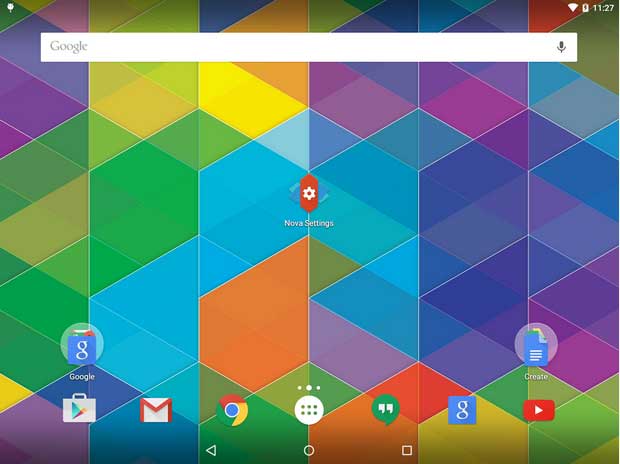 The Nova Launcher is one of the most popular and well-known launcher app for Android that comes with fully customization feature. You can take full control over your device home screen using this app. There are several options available in this app to change device theme, wallpaper, app icon, layout, animation and much more. There are thousands of free and premium Icon theme available in the App market for Nova Launcher. Control your device app widget according to category or apps usability.

Action Launcher 3
The Action Launcher 3 listed on "Android Central's Blog" as the number 1 Android App Launcher 2015. This is a lightweight but powerful launcher app that comes with fully customization feature. The app will never slow your device and you choose your favorite theme from hundreds of free and premium theme. Change app icon, folder style, theme, wallpaper, transition effect and much more from the launcher setting. The built-in quick search bar helps to find anything from your home screen and Google search engine. You can shortlist your app by category or name to find any app easily and quickly.

Google Now Launcher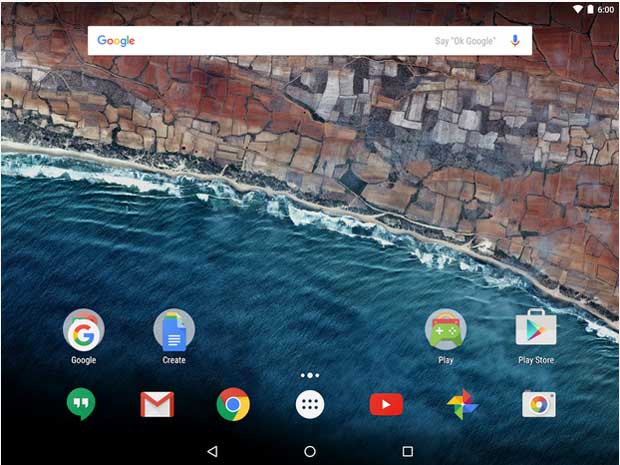 The Google Now Launcher is the official launcher app from Google and Android that also has several attractive features. The app comes with "Okay Google" feature to find any information from Google easily. But the app comes with limited customization option for the home screen, app icon or theme when you compare with another launcher app. Customize your device installed apps by A-Z or category to find apps easily.

Apex Launcher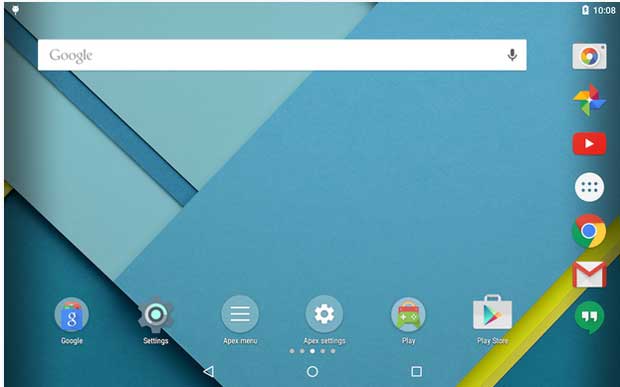 Like Action Launcher and Nova launcher, the Apex Launcher also comes with various cool and customization features. The top rated launcher app has millions of user reviews and this is the symbol of its popularity. Change your device home screen with built-in 9 different home screen theme. You can also create a custom home screen using different app icon, theme, wallpaper and transition effect. The smooth and infinite scrolling effect makes this launcher app unique and you will really enjoy it. The Apex Launcher support most of the free theme and app icon pack available in the Google Play Store.

GO Launcher
The GO Launcher is another stylish and lightweight Android launcher app that is used by more than 200 million people. The user-friendly interface design makes this app perfect for the newbie to advanced users. Easy customization option helps to customize everything you need. The launcher app has more than 1000 stylish and beautiful themes. Choose anyone from this large list and make your device more stylish. Change app icon, home screen, animation, wallpaper and much more with Go Launcher.

CM Launcher
A simple but stylish launcher app for Android that has also several cool features. This is not a traditional launcher app, so it comes with some other unique features that are are not available in most other launcher apps. The built-in boost option helps to increase your device speed. The app has also a built-in security feature to keep your device safe from viruses and malware. There are several HD wallpapers, themes, and app icon packs available to make your custom home screen launcher. The app supports multiple languages.

Save
Save