SnapChat is one of the widely popular instant messaging apps with some unique features. It has become popular due to its self-vanishing feature and volatile concept and some unique features. In spite of all these things, if you are still feeling bored with SnapChat, and finding something else, then you have come to the right place. After a huge popularity of SnapChat, many other developers came up with new ideas to make something more unique, which is similar to SnapChat. Today we will talk about the 5 Best Apps Like SnapChat for your Android smartphone and tablet. Let's see the list to make your decision.
Best Free Apps Like SnapChat
Wickr Me – Private Messenger
Wickr Me is one of the best apps to replace the SnapChat, or you can call it Apps Like SnapChat. Your contact number is sufficiently secured, and you don't even need to use your phone number and email address to register. Wickr uses the advanced vetted end-to-end encryption to encrypt your every message. You can set the expiration time for your all messages, and can communicate with the group. So, you can have all the advantages like SnapChat using the Wickr Me.
Also Check: Best SnapChat Saver for Android
Facebook Messenger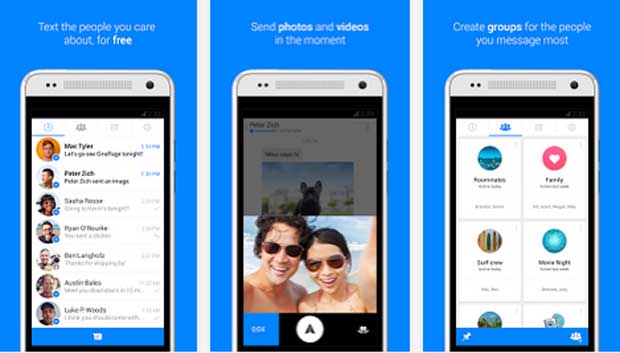 Already you have heard about Facebook Messenger. Facebook Messenger is a very popular instant messaging app with more than 1 billion trusted user, and the reason is obvious. The app has tons of features including some feature like SnapChat. Facebook Messenger has "add my day" feature; you can add photos or video for 24 hours. After 24 hours the content you have shared will be self-vanished. It also has a secret conversation mode to set a limited time for self-vanish your text or photos.
ClipChat
ClipChat is another Best SnapChat Alternatives you can have on the Google Play Store. ClipChat is a new app with a plenty option which will give you a new instant messaging experience. This instant messaging app will allow you to share almost every type of file including, photo, video, audio, as well as you can share pdf, doc, apk, epub, and much more. The secret chat feature will allow you to set a time as you want to disappear your shared content. Group chat, location sharing is also available with this app.
Instagram
Instagram is a social media apps owned by Facebook. The app is very popular around the world due to its unique features. Instagram is slightly different from the SnapChat, and the app includes some different features too. Instagram also includes some features, which is similar to the SnapChat. The story features allow uploading photos or videos for 24 hours. After 24 hours of uploading the content, the content will delete automatically. Moreover, Instagram is fully safe and secure to surf anytime.
Google Allo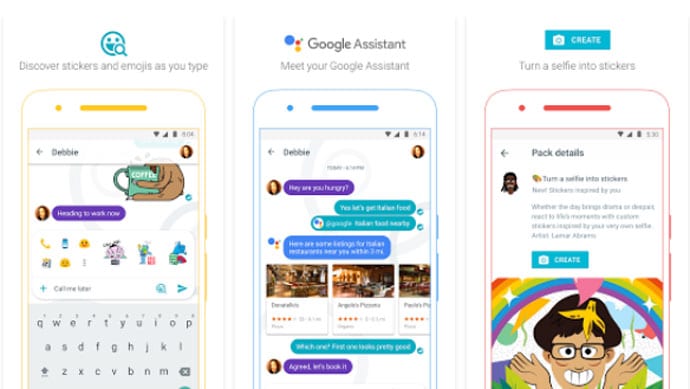 Google Allo is a new instant messaging app, which is developed by Google. The app is already hit on the app store, and it's gaining the position for the valid reason. Google Allo is one of the best options for those, who are looking for an app like SnapChat. The app offers you a lots features including end-to-end encryption to keep your data safe. Another key point, the app includes the self-destructing messages option, which is similar to the SnapChat. Overall, the app is more likely WhatsApp, but few features can compare with the SnapChat.
Final Thoughts
Although, SnapChat is one of the popular instant messaging app with some unique features. SnapChat is the first app to introduce something you didn't see before its release. In spite of everything, if you are bored with SnapChat or want to try something else, then this top 5 Apps Like SnapChat can help you out. Hope you will get the same taste like Snapchat with the best app listed in this article.