At the era of social networking, everyone is using an easy way to express themselves, and it's called text message, or messaging or chatting. When people chat or sent SMS to their friends and family members and others, they use Emojis to express their word or themselves easily. Actually, using emoji is fun and time-saving in various ways. Here is the Best Emoji App for Android Lovers. You will find tons of emoji in these apps. No doubt, you are going to have fun with these apps.
When you are feeling lazy or don't have the right word to explain what's on your mind, you can use emoji's. Whatever, you are angry or sad or happy, you can explain your mood through the emoji's.
Top 8 Free Best Emoji App for Android
Kika Emoji Keyboard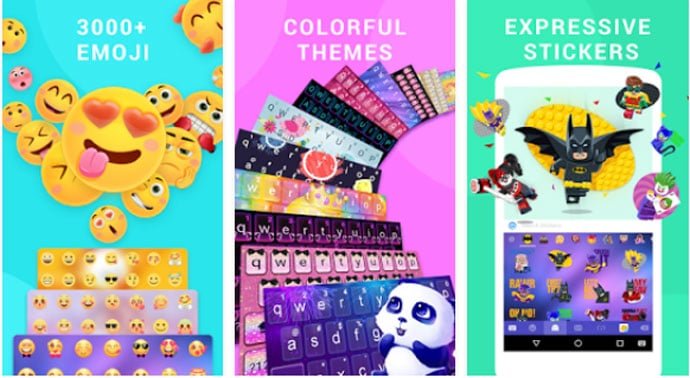 Kika Emoji Keyboard is one of the Best Emoji App for Android Lovers. It's total solution for your emoji problem. The user can have some cool features like clip art, animated icons, funny texting pictures and GIF, animated emoticons GIF. You can select and share new emojis, cute emoticons, smiley faces, Lenny face, smile, symbols. Apart from the keyboard, Kika Emoji Keyboard is full of exclusive emojis. As a result, Android user can use this to have a good box of emojis. Apart from having an awesome collection of emoji, it has 100+ keyboard theme, Key sound, stylish font, and font style.

Imoji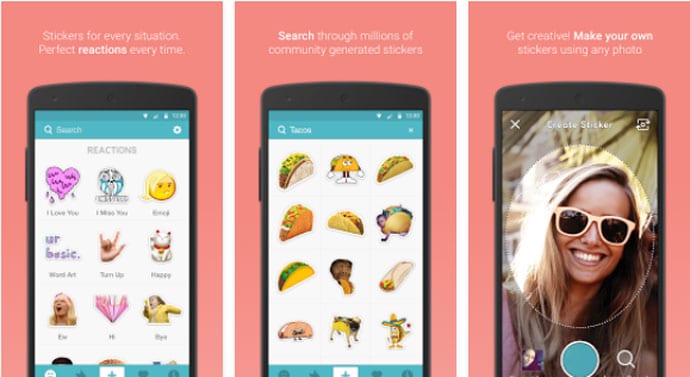 For emoji lover, Imoji is another best emoji app with real fun. Make your use of emojis more exciting, creative and fun with this one. Just search for your desired stickers, emojis, and share with your friends and family. Create your messaging more fun and enjoyable with Imoji. Imoji will give you the freedom to use with every social site you want, like Facebook, Twitter, Facebook Messenger, WhatsApp, Instagram, etc.

Emoji Keyboard Pro
Emoji Keyboard Pro is a sweet and simple keyboard with tons emoji collection. The keyboard is completely functional with thousands of built-in emojis. Using Emoji Keyboard Pro for emoji collection is a great idea. You can find anything you want. It has tons of Colorful emoji's, funny smileys, emoticons, etc. On the other hand, Emoji Keyboard Pro is an awesome keyboard with hundreds of theme, customizing option. Use all the features and get your favorite collection of emoji's.

Emojidom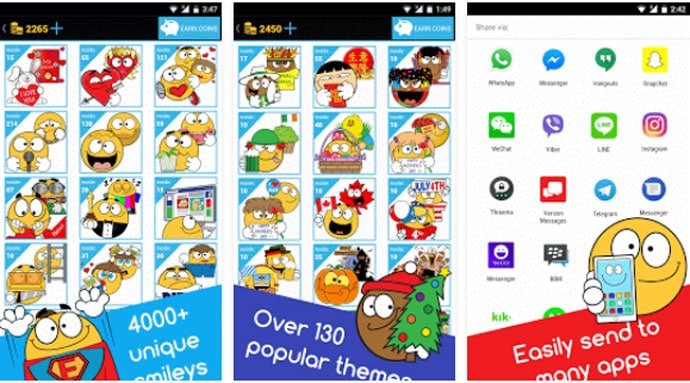 Another cool emoji app in our list is Emojidom. Make your texting more funny and enjoyable with this app. Only for Facebook Emojidom are giving you more than 4000 free emoji. On the other hand, the app offering you, Smileys for WhatsApp, Stickers for Messenger, emoji for Line, Viber, Snapchat, Hike, Kik, Hangouts. You can also find holiday stickers in Emojidom. So there is no doubt, Messaging with Emojidom will be more fun. Try this one for the best solution to emoji problem.

Swiftkey Keyboard Plus Emoji
Having a dedicated emoji app is tough but not impossible. Swiftkey Keyboard has hundreds of preloaded emojis. This keyboard app considered as a pretty good keyboard with a huge collection of emojis. It's full of awesome features. When you are texting, the app will suggest you automatically for emoji. For example, It also has 80+ colors, design and theme. If you are looking for something unique and quick, then you should try Swiftkey Keyboard. The keyboard learns and will suggest your favorite emoji.

CoolSymobls Emoticon Emoji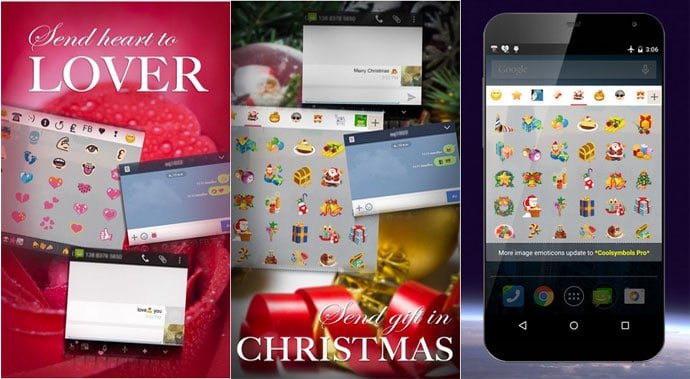 CoolSymbols Emoticons Emoji is a widely popular emoji app for Android. More than 10 million downloads and a good number rating will realize you the importance of this app. The app comes with more than 1000 cool and stylish symbol and emoji. Colorful and funny emojis will add some extra fun to your everyday messaging. You can use while you are chatting with others, even you can use when you are sending SMS. Feel free to use everywhere. Social site or personal messaging, you can use CoolSymbols Emoticon Emoji.

Go Keyboard – Emoji, Stickers
Go Keyboard is another Best Emoji App for Android. It's a very well-known and popular app for the Android lovers. The emoji, stickers are compatible with all popular app. You will find more than 1600 plus emoji, stickers, and emotion. Playing with emoji through the app are quite impressive. The developer of the app are doing a great job, and every week they will provide you something new. For this reason, you are going to have something new in every week. So you can use Go Keyboard for an awesome keyboard, and a huge collection of emoji, and sticker.

TouchPal Emoji Keyboard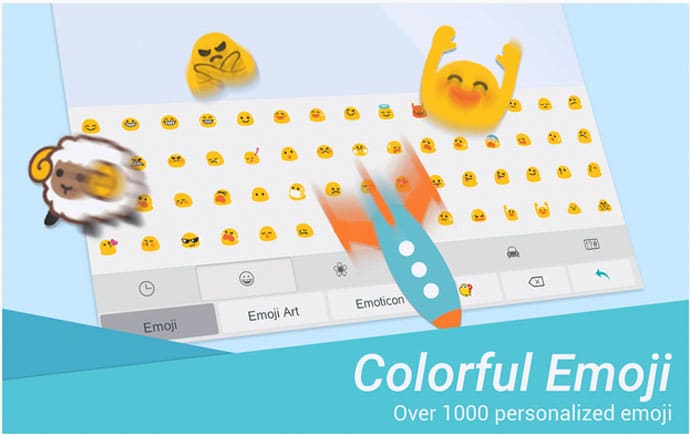 TouchPal Emoji Keyboard is one of the best Emoji Keyboard App available in the Google Play Store. The App has tons of emoji, emoticons, GIF, and Text faces. Compatible with Message, Text, Email, Notes and Contacts. The user can have 1000+ unique emoji, and regular emoji's are available too. Express yourselves with funny and colorful emojis. Bring some extra fun by using GIFs. There are also available some shortcut emoji, which you can type very easily. Once you download the TouchPal Emoji Keyboard, then you don't have to think again for emoji.

Final Thoughts
Finally, you can choose your favorite emoji app from these Best Emoji App for Android. Each and everyone has some unique features, which are different from others. As a result, you can select any one on the base of your requirement. On the other hand, you can also use the keyboard with preloaded emoji, emoticon, sticker, etc. Download and enjoy your messaging.
Save