A lot of people don't like the thought of someone sneaking into their private photos or messages. That is why brilliant developers created a locker that would prevent others to do this. Right now, there are lots of locker applications around that are specially developed for Android OS. Personally, I love the idea of securing your messages, data, and photos on your Android device. So, all of these points out to one thing – protecting your stuff!
When you search the internet, you will come across various types of app locker and one among the best that stands out for me is Hexlock by Liquidium. As of now, half a million people are already using this locker to secure their data, in fact. It also has been awarded the badge of Editor's Choice by Google a few months ago.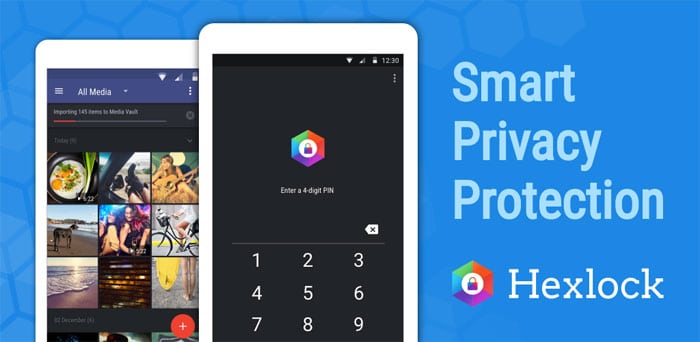 Hexlock is a sophisticated locker that could lock any app on your phone such as Contact, Gallery or Whatsapp. Your apps could be encrypted with a six character password and Hexlock will exclusively decrypt it. It is a free app locker but this version has some ads displayed at the bottom part of the screen. However, you can get rid of these ads by paying the premium fee.
So, why should you pick Hexlock among other Android app lockers?
1. It locks your app, not your device, with built-in fingerprint unlocking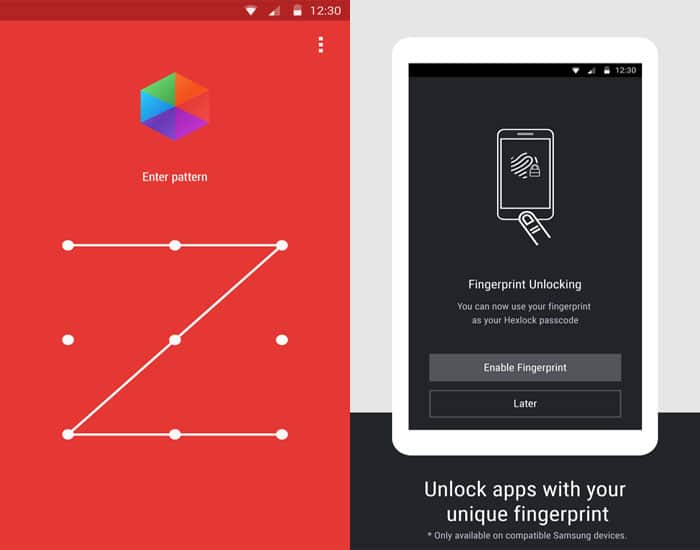 Hexlock won't lock your entire device. If you have a particular file or app that you want to hide, this locker will solve your problem by just hiding it! So, you'll be confident to let anyone borrow your smartphone provided that you locked that specific app. Your files are safe!
2. It offers different profiles to turn on automatically when connected to a known Wi-Fi network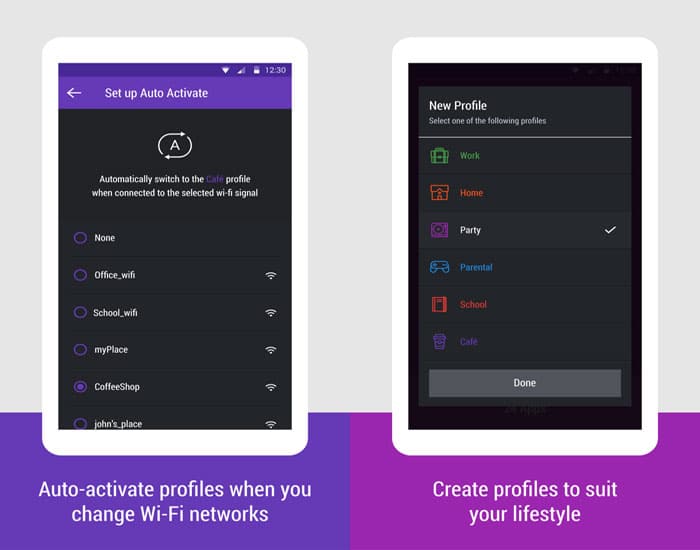 With six different profiles – Work, Home, Party, Parental, School, and Café – you can encrypt your device where ever you are. Hexlock activates app lock profiles automatically when you are connected to a known Wi-Fi network.
3. It's a great parental control solution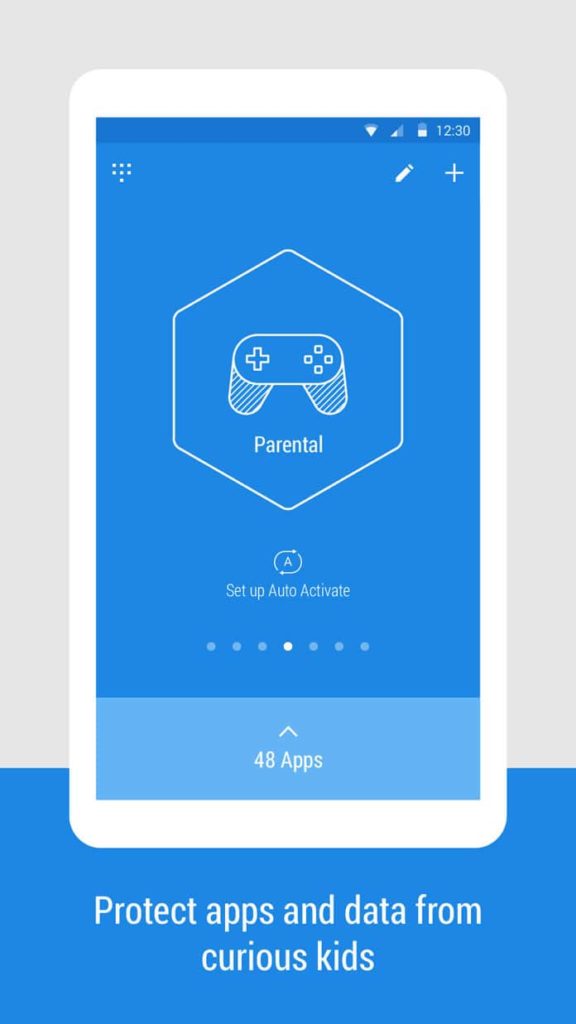 If you are a parent like me, and your child wants to borrow your phone or have a device of his own, you must have this locker and activate its parental profile to avoid any misconfiguration. Turn the Parental profile on and chose to restrict some apps to prevent some tasks such as software updates and in-app purchase.
4. It offers complete privacy control on your apps and files such as pictures and videos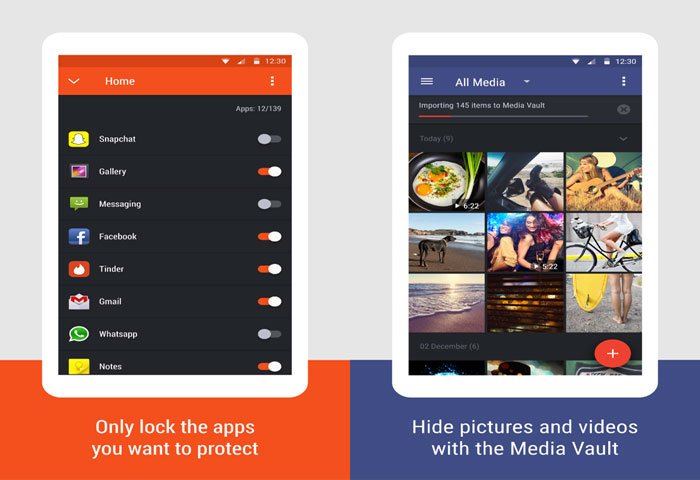 With just a few taps, your apps will be locked and the private files of your android device will be equipped with high encryption in the Media Vault. With this, you are given the authority as well as the edge over the privacy.
As I go over the different features of this app locker, I discovered these:
Pros
Attractive and clean user interface
Easy and simple to use
Smooth performance
Lock profiles are auto-switching
Cons
Fingerprint feature is only available for Samsung devices.
Final Thoughts
The one with actual experience will be the only one to know the amazing advantages of this app locker. So stop searching for more tips and suggestions and go install Hexlock and discover it on your own. Secure your data in just a few taps!