Stay connected with friends and family members we frequently use various type of messaging service. Sometimes it seems little bit boring messaging with others for a long time. As well as, typing for a long time without fun might be irritating. Messaging with others is not boring anymore. Since the advanced level of Emoticons has come, Messaging and chatting have become more enjoyable. While you do chatting with others or sending short messages to someone, you can use thousands of Emoticons to bring fun in your text. You can find hundreds of Emoticons App and keyboard out there. There is our top 10 Emoticons App for Android.
Free 10 Best Emoticons App for Android
Kika Emoji Keyboard+Emoticons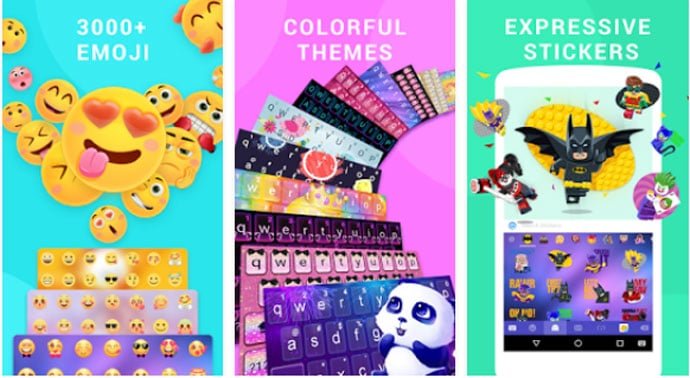 Kika Emoji is one of the best Emoticons App for Android. Very popular across the world. Kika Emoji has a good number of rating on the Google Play Store. You can use thousands of Emoticons through this app. Kika allows you type to cool emoji & Emoticons on Message, SMS, Text Now, Note, Kik, Email and etc. It's very easy to send Text Emoticons from Kika Emoji. It also provides innovative emoji prediction with emoji dictionary. As well as, you can use a different type of Emoticons for various purposes.

TouchPal Keyboard – Cute Emoji
One of the must have Free Emoticons App for Android. TouchPal is one of the highly rated Keyboard apps which come from the top developer of Google Play store. Get 1000+ free Emoticons, Emoji, and GIFs. Use as much as possible to have fun. No boundary to using their Emoticons. So that, you can use on your chat, SMS, and as well as on every social networking site. Use the funny Emoticons, and emojis to add some extra fun to your conversation.

Go Keyboard – Emoji, Stickers
Play with thousands of Emoticons. Turn your plain text into a smiley, emoji, and Emoticons. Communicate with emojis is more fun now with Go Keyboard. Sometimes Emoticons speaks louder than our words. You can easily find out the Emoticons in the keyboard area. It has tons of Emoticons to express yourself. Funny smiley faces and Emoticons to bring fun in your conversation. A colorful collection of Emoticons and meaningful Emojis to have extra look.

Emojidom Emoticons for Texting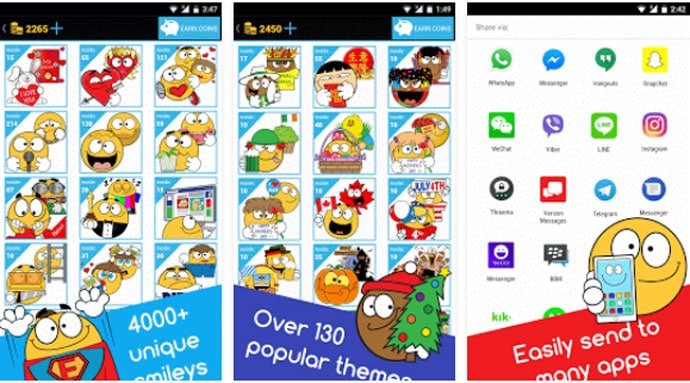 Makes your all messengers more funny and enjoyable with Emojidom Emoticons. Get more than 4000 Emoticons for Facebook, Stickers for Messengers, Smileys for What's app. Use Emoticons everywhere including, Facebook, Twitter, What's app, Snapchat, and Instagram. Other Messenger app like Viber, Line, Imo are also support Emoticons from Emojidom Emoticons. You can also have some interesting features in this app. It also provides holiday stickers, especially valentines day, Christmas day, and much more.

CoolSymboles Emoticon Emoji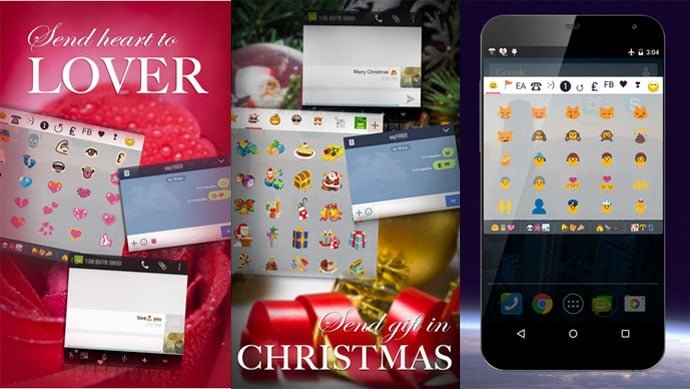 CoolSymboles Emoticon Emoji is another awesome Emoticons App for Android. It has more than 1000 interesting and funny Emoticons and Symbols. As a result, you can get a good amount of Emoticons for your daily use. Take a leave from your texting, and express yourself with Emoticons. You can use these Emoticons on almost every social networking site. On the other hand, it allows you to copy the Emotions and paste it wherever you want.

Swiftkey Keyboard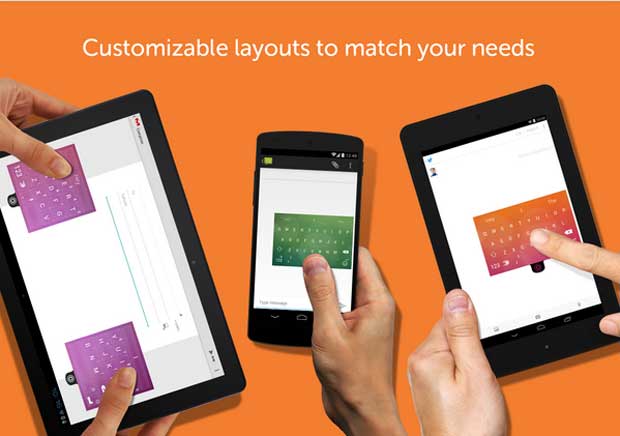 The first editor choice apps in our list are Swiftkey Keyboard. Although, this one is a keyboard app but it also going to be the solution of your Emoticons problem. Swiftkey is very popular across the world for keyboard and Emoticons both. For this reason, you can use the app to get a bundle off Emoticons. The keyboard learns automatically and will predict your favorite Emoticons you use frequently. Play with the funny Emoticons and get some fun while you do chat.

New Emoji Keyboard Pro 2017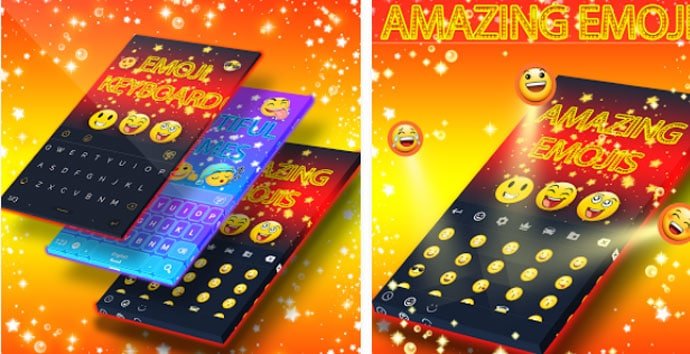 New Emoji Keyboard Pro 2017 is a newer version of formerly known as Emoji Keyboard Pro. It brings new Emoticons, Emoji, and stickers at your fingertips. It has all the new Emoticons, emoji, and Stickers which will blow your mind. You will find more than 1000 Emoticons and Emoji in this keyboard app. The keyboard is also very useful and fast. So you can use the keyboard as well as thousands of emoticons.

Ai.type Free Emoji Keyboard
Another smart and one of the most customizable free Emoji keyboard app. Because of, its rich emoticons collection, you can consider it as an Android Emoticons App. As we know that Emoticons are one of the easiest ways to explain our mood. For this reason, you can use the keyboard to type with thousands of Emoticons. The scrollable layout will give the freedom to navigate through 800 different emoji and more than 1000 graphical charts. It also has the auto-suggestion features to predict you the right emoji based on your word and context.

Imoji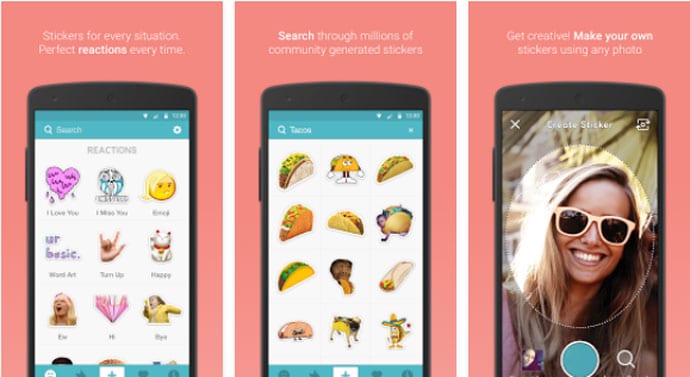 Add a new dimension to your chat. Imoji offers you great features that you can dream of. Turn your friends face into a funny emoji. Just cut the face and place it in the right emoji and see the magic. It has a community so that you can search and discovered the emojis to use which created by the community. On the other hand, you can share your created emoji with the community. Imoji is compatible with Facebook Messenger, What's app, Facebook, Twitter and much more.

Big Emoji – large emojis
Big Emoji is a new emoji app which offers you the giant size emojis. This large emojis will give you the chance to create another level of emoji. So, now you can share the whole collection of emoji in large size. Use wherever you want including, Facebook Messenger, Facebook, What's app, Twitter, Instagram and much more. Another key point, the developer of this apps are updated it in every week. As a result, you will get something new in every week.

Wrapping Up
Sometimes the built-in Emoticons are not sufficient to explain your thought and feelings. For this reason, we have reviewed the top 10 Emoticons App for Android. You just need to check the list and make your choice as your demand. If you don't choose wisely then it could be irritating. So, get the best one and bring life and fun to your conversations.