Every single Android device has built-in storage or memory spaces to keep your valuable files. Built-in memory space is limited, and you can lose your files too. As a result, cloud storage becomes more popular to keep your files safe and secure. On the other hand, cloud storage is free, and you can access from any of your Android devices. As we know, cloud storage giving us a huge memory space with some useful features. You can find tons of cloud storage app easily, but some of these are good. That's why we have research on several cloud storage apps and make a list of the 10 best Cloud App for Android. Just check the list to find out the best one for you.
Top 10 Free Best Cloud App for Android
Dropbox
Keep your file safe & secure using one of the best Cloud App for Android. Dropbox is an oldie in this race with more than 500 million trusted user across the world. Dropbox sync with your all device to access from anywhere anytime. You can easily send large files even to those people who don't have a Dropbox account. It has some useful features including, doc scanner, shared folders, offline access, and much more. As well as, you can work with others through the shared folders.

Microsoft OneDrive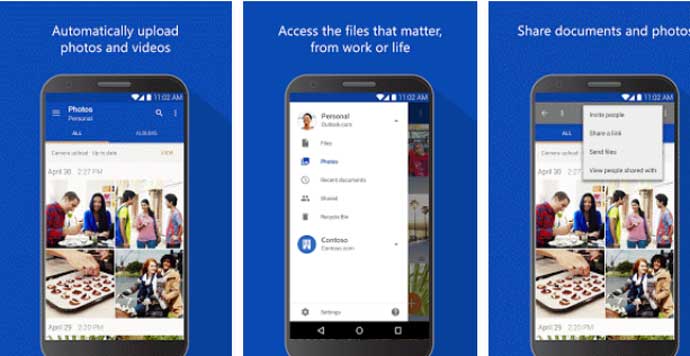 Microsoft OneDrive is a well-known cloud storage service provider who comes with an Android Cloud App. You can access files or folders from all of your Android devices, as well as Windows and Mac. The key feature is, you can quickly open and save OneDrive files in Office apps like Word, Excel, PowerPoint, and OneNote. It has automatic tagging system which will help you to find your photos quickly. Work with others through the shared folders, and get a notification when a shared document is edited. In addition, you can access to your important files when you are offline.

Google Drive
One of the most popular cloud storage is Google Drive. Keep your files safe using Google Drive. Using this could storage service, you can safely store your files and can access from anywhere. Google Drive offers you lots of useful features including, Easy file and folder sharing system, as well as you can set access level for the shared folders, Useful search system to find the content, Quick view system, and much more. See file details and activity and get quick access to the recent files.

Mega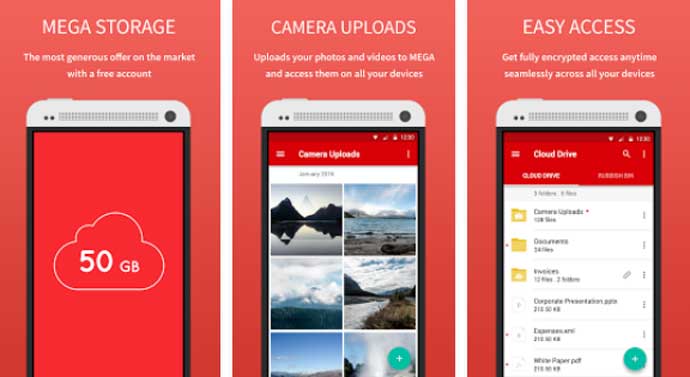 Mega is another best cloud storage provider across the world. Mega is a safe and secure cloud storage that will give you 50GB free storage. You can upload your files from smartphone or tablets. Once you upload the file, then you can search, store, download, view the files. Share file or folder with others, as well as you can see the real-time updates when someone edits the file or folder. It also has the Pro version with more spaces and features.

Amazon Drive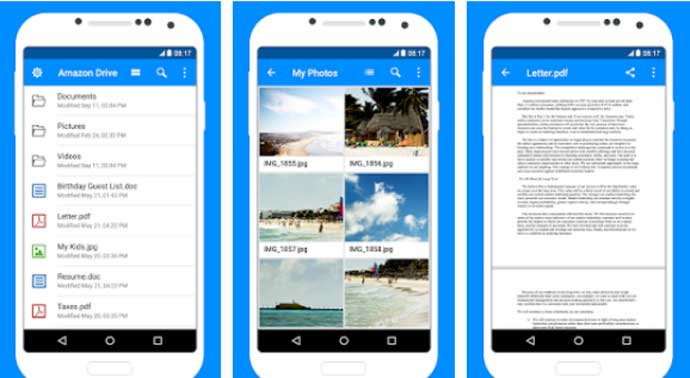 Amazon is one of the newest but efficient Cloud Apps for Android. Amazon Drive provides very easy access to the files. So that, you can easily get access to your documents, photos, music, and videos that you have stored on Amazon Drive. You can easily preview your stored photos, documents, spreadsheets, and presentation as well as you can play videos and music too. Easy and quick search option to find out your files. On the other hand, you can also create and edit text files.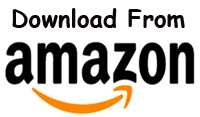 Yandex.Disk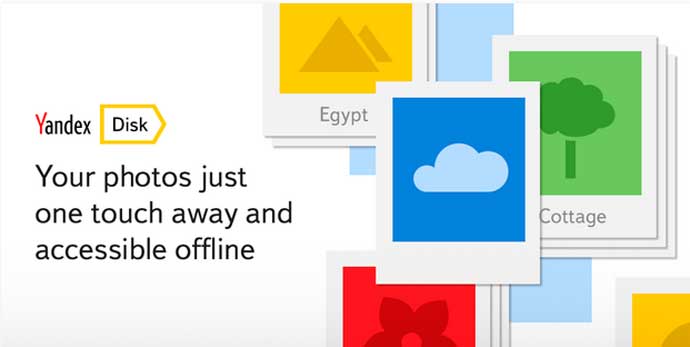 Yandex.Disk is a free cloud storage service provider that comes from the top developer of Google Play Store. Once you download the app, then you can store your files and can carry with you anywhere. Keep your files in Disk and let the Disk take care of it even your device is lost or broken. Easy file sharing system allows you to share files or folders with a link. Another interesting feature is, your taken photos will be available in your all sync device instantly.

Box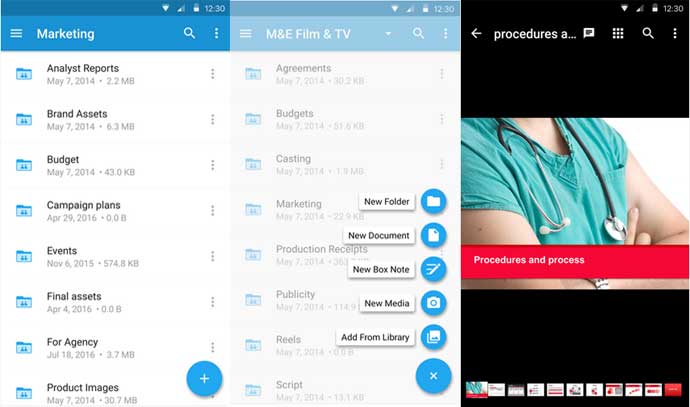 Box is one of the must-have Cloud App for Android. You can upload any kind of files to the Box including, PDFs, Microsoft Office Files, Photos, Videos, and others. View and print option for minimum 200+ types files. The drive also has file-level security controls. It also provides offline features to access your important file and folders when you are offline or out of network. You can also have other important features like real-time search, sharing a large file with a link, updates feeds, and much more.

MediaFire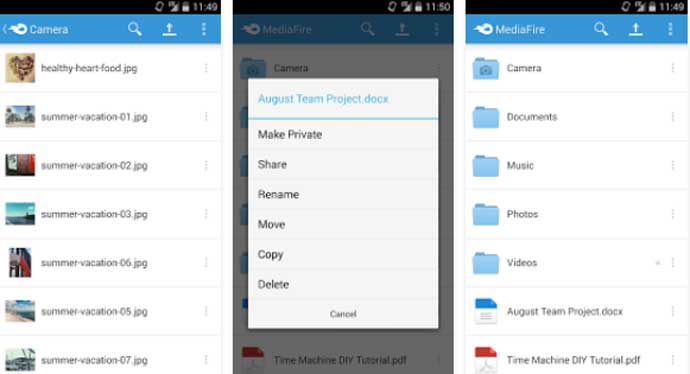 Easily uploads your file and keep safe for a lifetime using MediaFire cloud storage app. MediaFire will save your all photos and videos automatically. At first, it will give you 12GB of free space, and you can earn up to 50GB of free spaces. Easily view all kind of files including, docs, spreadsheets, presentations, videos, and others. It also allows you to create and manage files and folders. Easily share files or folders with others via email, SMS, Facebook, Twitter.

G Cloud Backup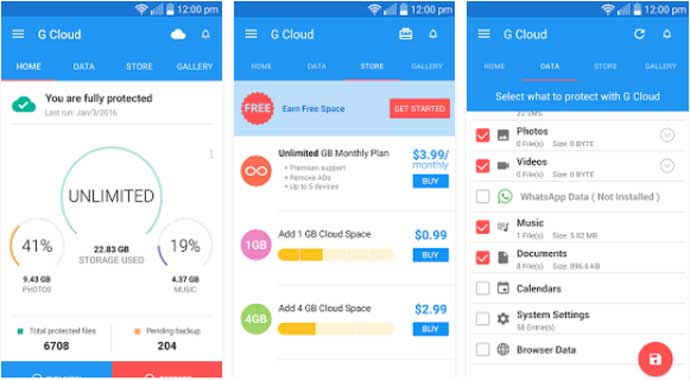 G Cloud Backup is a simple, safe, and free Android backup app. Actually, this is not a could storage app, this a Cloud Backup app. To keep your contacts, photos, videos, music, documents, and files use the free G Cloud Backup. This one is a secure cloud backup location for an Android user. You can easily migrate all of your old device documents to new one with this app. The app also let you organize your memory to view your files even stored in a year ago, as well as easily share your files with others.

CM Backup – Safe, Cloud, Speedy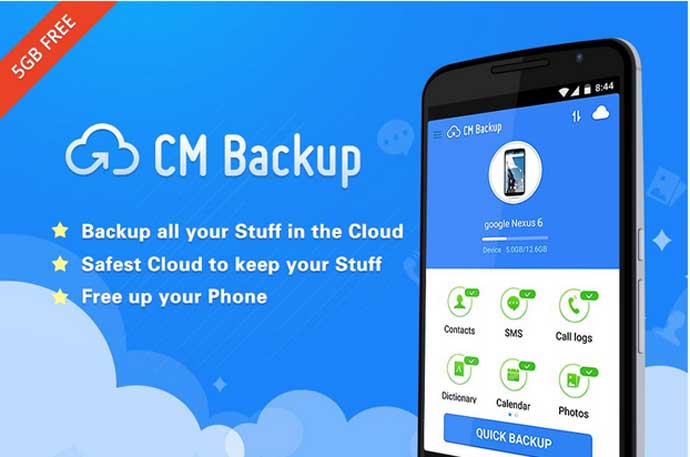 CM Backup is another popular Backup apps for Android user across the world that you can also use as cloud storage app. With the 5GB free space, you can save any documents, files or images as well as device backup files. Intelligent file transfer system allows you to transfer the file, and backup, and restore in a super fast speed. Scheduled backup to backup your important files every day automatically. You can move your all files and backup data to a new device with a single tap. Keep safe and secure your files with the help of CM Backup and it has a very good security system to keep you fully secure.

Final Thoughts
To keep our files in device memory is not safe all the time because the device can be lost or damaged. For this reason, you can lose your all data with your device. On the other hand, sometimes device memory is not sufficient to keep all our files. So for various purposes, you need a cloud storage app, and we complete our list with top and best Cloud App for Android. Just check the list and make your choice.