What not possible with an Android Phone or Tablet using some Android Apps. Reading books, watching movies, play games, browse the web even spy on someone, everything is possible with your Android Device. As a concerned parent, you can easily monitor what your kids are doing with their Android device. Look up your boyfriend, girlfriend, husband or wife using some spy apps for Android, is possible using the improved global positioning system.
Here, I'm going to share some free and best spy apps for Android, which you can use for free to monitor your kids, husband or wife. Or you can also take some fun using these Android spy apps. So, let's check the list and download now on your Android phone or tablet.
Best Spy Apps for Android
Ear Spy: Super Hearing | Free
The Ear Spy is one of the most popular and top downloaded spy apps for Android, which will help you to convert your Android phone or tablet as a super hearing device. This app will turn your device as high a power listening device even when you listen to music using your headphone. So looking for a good app to record or listen your surrounding conversation? Then this will be the perfect one for you.
Key Features
Use your headphone to record or listen to peoples conversation
Built-in equalizer for high-quality sound
Amplifies sounds through a microphone and delivered to it earphone
Use as hearing aid
More features available with the Pro version

Cell Tracker | Free
Need to track someone? Then the Cell Tracker is a good solution for you. Using this spy app, you can easily track your kids, friends, husband or wife. You can also use this app for business purposes, such as you need to control delivery guy or salesman. Then give them an Android phone with this app and track them anytime for free. This app automatically tracks the location of the device holder using global positioning system or Wi-Fi.
Key Features
Basic and user-friendly interface
Accurate map location
Track someone by the hour or days
Collect location information after every 0.5 hours
Clear location data

Spy Toolkit | Free
The Spy Toolkit is one of the best spy apps for Android, which comes with several spy tools. There is seven essential spy equipment available in this app that will help you to record the conversation, take images, and secure your device and much more. You can use your device as flash light using this app with a single tap.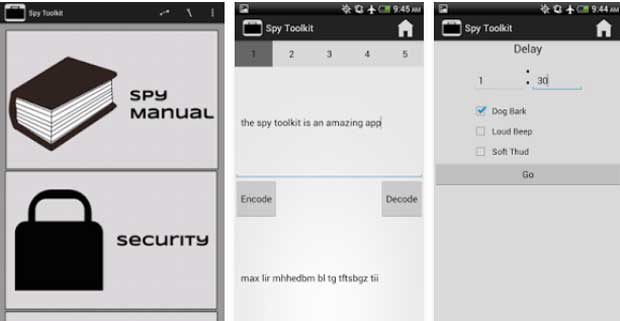 Key Features
Dim your device screen when record audio with bugs
Take photos directly from spy toolkit
Morse code helps to transmit text easily
Built-in passcode option to lock your toolkit

SPY Message | Free
Want to send someone a secret message? Then the SPY Message app for you, this will help to send your message securely, and there is no chance to get hacked by someone. You can easily register in this app to send messages. The user-friendly and simple interface makes this app perfect for everyone to send and receive messages.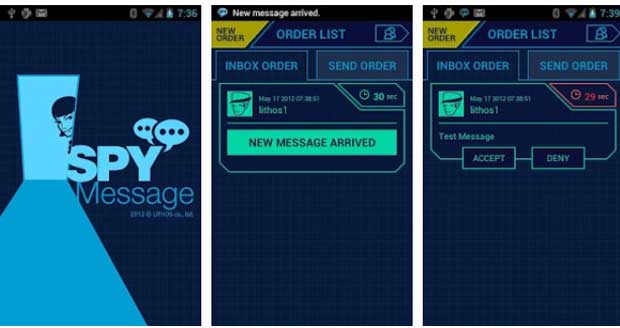 Key Features
Exchange secret message or appointments
The Message Time Bomb helps to fire the message automatically after checking
Set timer to delete messages automatically
Simple and user-friendly interface
Customize contact list

Spy Camera HD | Free
The Spy Camera HD is another best spy app for Android, which comes with ton's of features to takes photos using your Android phone or tablet. This app will help you to take photos fast and easily without any shutter sound or preview. You can customize everything you want and let your device to take pictures according to your command. People will think that you are playing games or watching movies as usual with your device.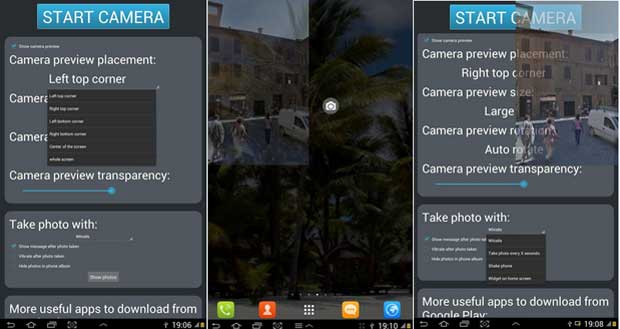 Key Features
Take images without preview or shutter sound
Adjust camera preview size, angle, transparency, etc.
Set timer to take photos automatically
Take photos by shaking your device
Press the built-in widget to take photos

Please do not use these spy apps for any bad things or illegal works that might put yourself in danger.
Save