Android Tablets get popularity day-by-day and become one of an essential element of our everyday life. Most of the people use a Tablet for personal or business purpose to serve their jobs better. A large size tablet is better to read an eBook, play games, watch movies or browse the web. Samsung is one of the most popular and top growing company, and they produce different types Android Tablets.
Samsung Tablets get popularity for their high performance, cool design, long battery life and reasonable price. You may be the owner of a Samsung Tablet and want to use your tablet with some appropriate apps. It is easy to buy a Samsung Tablet, but it's not easy to find some awesome apps for Samsung Tablet.
Here, I'm going to share some cool and best Apps for Samsung Tablet. Just check the list and download your essential and favorite apps for your Samsung Tablet.
Apps for Samsung Tablet
iR Remote XBOX 360
Almost all Samsung new tablets come with the Samsung WatchOn feature to control your TV and cable boxes. But you can do more with the IR blaster features of your Samsung tablet using this iR Remote XBOX 360 app. This app will help you to control and manage your XBOX easily. You can also control your DVD, Streaming video, Netflix and other apps using the iR Remote.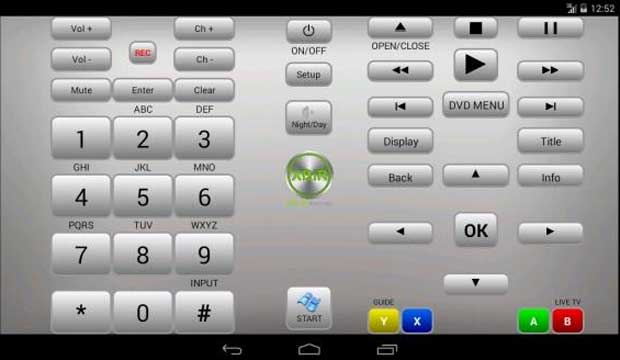 Key Features
Control your XBOX 360 immediately
Don't need to wireless sync with the console
Manage your media center
Play audio, video or movies from your DVD or Netflix
No external hardware required

Papyrus – Natural Note Taking
The Papyrus is one of the most popular and must have App for Samsung Tablet for the people who need to take notes regularly. You can easily take any note using this app perfectly rather than the Samsung's built-in note app. The app also supports S pen so that you will enjoy your own note taking style with the help of this app.
Key Features
Import image or PDF files to draw shape, edit or signature purpose
Organize your notes to increase productivity
Use your Tablet as virtual whiteboard
Take note with your S Pen and erase with your figure when need to remove
Different paper type
Cut, copy, paste or delete any items
Support Samsung Multi-window feature

Samsung SMART CAMERA App
The Samsung SMART CAMERA App is one of my favorite and best camera app for Samsung Tablets, which will help to do more with your Tablet camera. With the help of this app, you can easily download images from your camera and use your Tab as a remote viewfinder. The app also integrated with three existing camera app to save your time and do your tasks easily.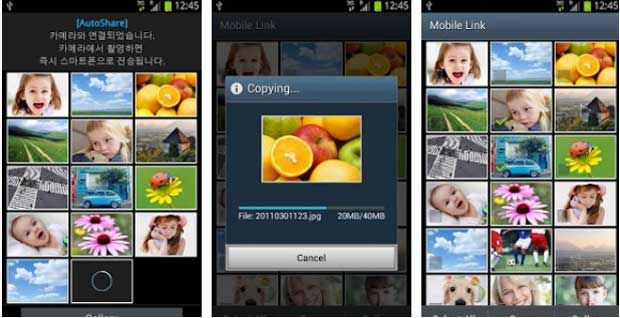 Key Features
Only works with the Samsung cameras manufactured in 2013 or later
Ideal for Galaxy series tab and note
May not work on some Android device
Some features are limited

WiFi File Transfer
The WiFi File Transfer is one of the most popular and best app to control your Samsung tab from your PC. Using this app, you can easily download and upload your tablet files from your PC. Just download this app, install it and connect to your PC without USB cable. The app will connect your PC and tablet over a Wireless connection.
Key Features
Download or upload multiple files at a time
Control your Tab folder from your PC
Rename, Cut, Copy, Paste and Delete folders from your PC
Password authorization feature
View images in your PC web browser
Access external storage or SD card

Flipboard: Your News Magazine
The Flipboard is one of the most popular news aggregator and online magazine portal to stay update with the latest news and things. The app used by millions of people around the world to stay updated with their desirable topic. Just install the app on your Samsung Android Tablet, create an account or login with your existing account and enjoy.
Follow Us on Flipboard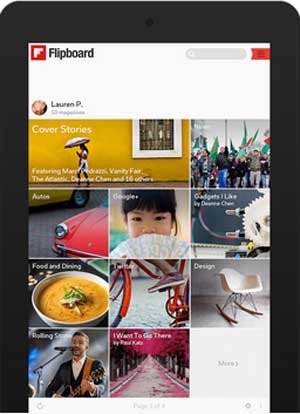 Key Features
On Samsung Galaxy S4 Tab, this app supports Air views
Stay updated with world class publications like New York Time, Fast Company, etc.
Collect and save your favorite stories
Manage your magazine easily
Support more than 20 language

Netflix
Who doesn't love to watch movies or his/her favorite TV shows with a large size screen Tablet? If you love, then the Netflix is an essential app for your Samsung tablet. With more than 50 Million downloads, this is also a popular movie app for Android, which you can use to watch live movies. To watch live movies and TV shows using this app, you need to take the Netflix membership from their official website.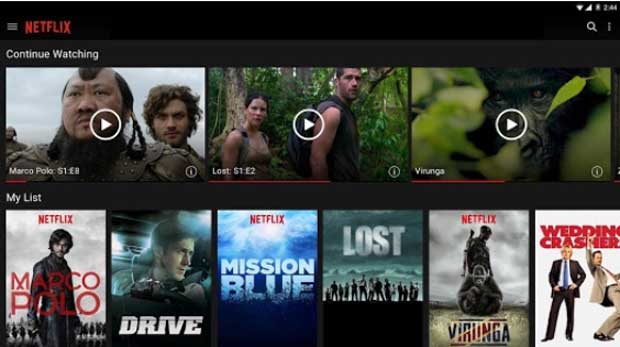 Key Features
Access unlimited TV shows with Netflix membership
Thousands of TV shows and movies added regularly
Browse movies or TV shows with the built-in search option
Rate your favorite movies or TV shows using this app

Samsung Print Service Plugin
Most of the professionals use a tablet to do their official tasks easily and increase their productivity. So you may need to print a document or file regularly, and now you can easily do it from your Samsung Tablet. Just install the Samsung Print Service Plugin app on your Tablet and print any document through Samsung or any other printer which is comfortable with this app.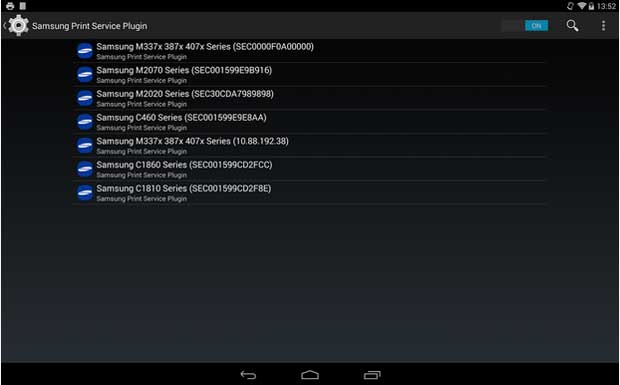 Key Features
Print from any Samsung Galaxy Tablet or Note
Connect your tablet to a wireless printer to print immediately
Control printer setting
Print images, Word files or any documents

OfficeSuite 8 + PDF Editor
The OfficeSuite 8 is another most important and essential app for the tablet to read, create and edit office files easily and quickly. You can work on your Tablet like your PC to view, create and edit Microsoft Office, Excel or PowerPoint files and documents. With over 50 million downloads and 55 thousand daily activities, this is also one of the popular office suite.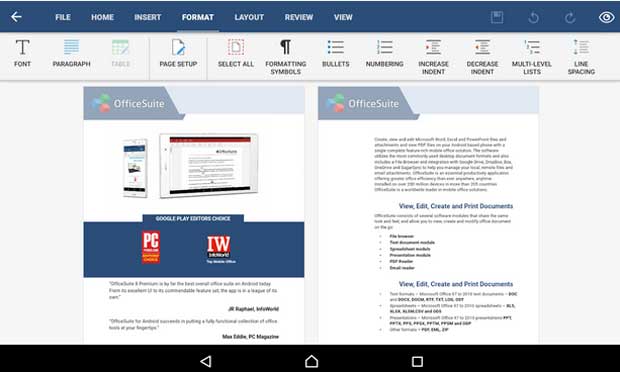 Key Features
Create, edit or view office files from your Tablet using this app
Comfortable with all Microsoft formats
Edit, Export and convert PDF files
Support more than 50 different languages
Scan your document with camera

SwiftKey Keyboard
You need to type frequently with your Tablet for messaging, chatting or send mail to anyone. So you need to find an app which can help you to type frequently to make your tasks easier and increase productivity. The SwiftKey is one of the most popular top rated Free Keyboard App for Android tablets. This is an award winning keyboard app that comes with more than 70 colorful themes and user-friendly interface. With the large size layout, you can frequently type anything for a long time.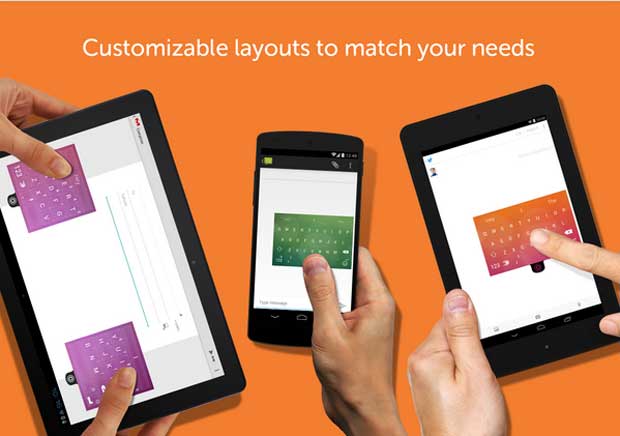 Key Features
Trusted keyboard app by millions of people
Automatic word suggestion during typing
Word autocorrect feature
Customize your tablet keyboard with elegant themes

Battery Doctor (Battery Saver)
Looking for a battery saver app for your Samsung Tablet? Then the Battery Doctor is for you which comes with several features to increase your battery life. The user friendly interface of this app makes it perfect for both beginner and advance level users. Save your device's battery power with 3 Stage battery saving systems.
Key Features
Adjust brightness and disable unnecessary apps to save power
Estimate battery life accurately
3 Stage professional battery charging feature
Built-in task killer widget
Kill apps automatically when screen off

Save
Save