Android makers making their device with a big screen, where screen resolution and quality is the main fact. In this situation, when you play your stored video on your device you might face some problems. Built-in video player always can't play all the formats of video, and the quality could be dull. As a result, you might search for a quality-full Video Player App for Android, which can play all the video format with HD-quality screen and good sound. There are so many options available to play video, but these apps are not equal, and can't perform equally as your demand.
Now we want to highly recommend you to check the list made by our experts, to have the best video player for your Android phone and tablet.
Top 10 Best Video Player App for Android
MX Player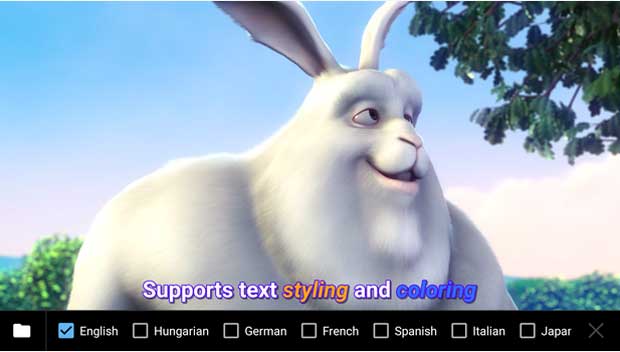 MX Player is one of the best Video Player App for Android, and probably it has the most number of trusted user around the world. MX Player is the first video player which supports multi-core decoding. Using MX Player, you can play all the video format with tons of facilities. The user can easily adjust the volume and screen brightness just scrolling on the screen. At the same time, zoom in & out, forward & backward, moving on to the next & previous text are also easy and simple with MX Player. It also has the kids mode, so that you can give them your device to enjoy something without worrying.
Recommended: Best Video Downloader App for Android
VLC for Android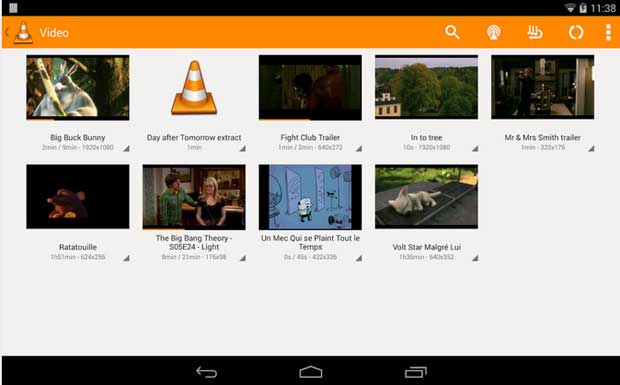 VLC for Android is an awesome Video Player for Android users. VLC offers you to play videos from almost every format including, MP4, AVI, MKV, MOV, FLAC TS, M2TS, WV, and much more, as well as you can play audio with the full audio player and an equalizer and filters too. You can play your stored videos and can play network stream with all the basic and some advanced features. Simply scroll on the screen to adjust volume & brightness, and use the on screen button to other controls. It has a media library for audio and video files to get access directly.
Also Check: Best YouTube Downloader for Android
KMPlayer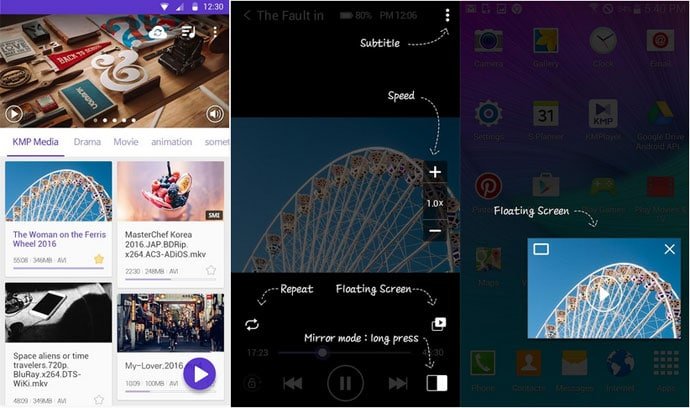 Play all kind of video including HD videos using the KMPlayer. KMPlayer is a very popular app with a huge amount of users, and the reason is obvious. Experience HD quality videos from almost every format like never before with KMPlayer. The app allows you to play movies, TV shows, animations, homemade & mobile videos, and video files with maximum control, and it supports HD videos and 30 different languages. On the other hand, you can optimize the player to control subtitle, video playback speed, favorite list, and others.
BSPlayer Free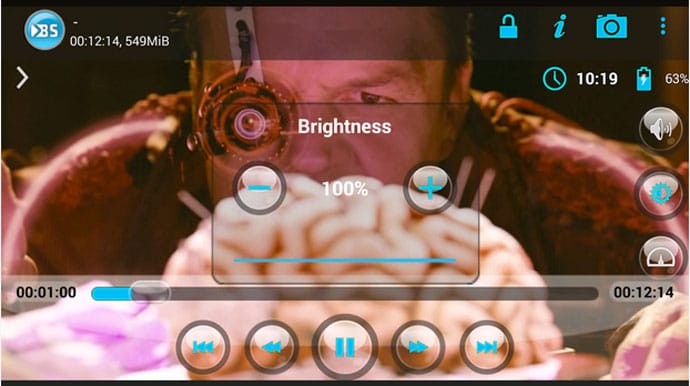 BSPlayer is another best Android Video Player App with one of the free and top hardware accelerated app. BSPlayer is a multi-core HW decoding supports video player, which improve the speed quality. It has tons of features including, multiple subtitles and audio stream, playlist support and various playback modes, auto subtitle finding system, and much more, as well as it can play video from RAR file. So, you can play videos using BSPlaer and use it to save your battery life too.
Video Player by Music and Video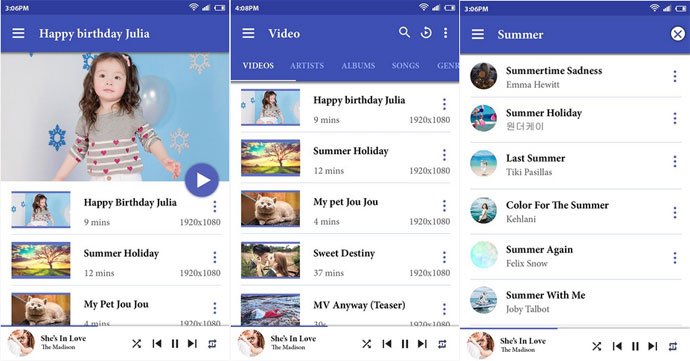 Video Player by music and video is a new app, but it has one of the highest ratings on the Google Play Store. The app has quick start operation, smooth playback, and it's effortless to use. It will support all the format of videos including HD videos and ultra-high definition video. At the same time, the equalizer feature will help you to customize the audio sound quality. Another key point, the app can run in the background, and its hardware acceleration will reduce your extra battery draining.
QQ Player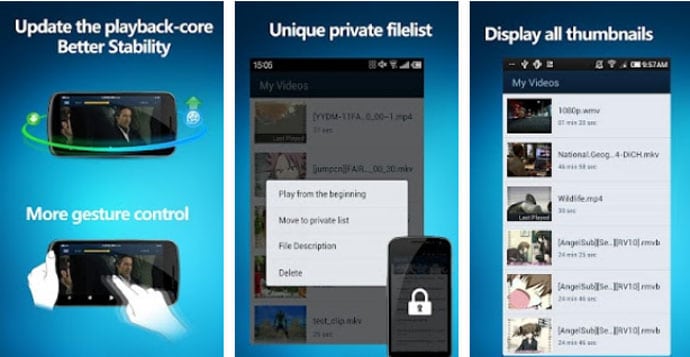 Play all the popular video format on your Android device using QQ Player. The app is designed to give its user a perfect experience of the video player. It also supports SRT & SMI plug-in subtitle and MKV embedded subtitle, as well as it supports multiple audio tracks switching. You can enjoy a smooth video because of its smart core technology, which will detect your video formats automatically to play it smoothly. So, the user can enjoy a smooth video with a better quality.
321 Media Player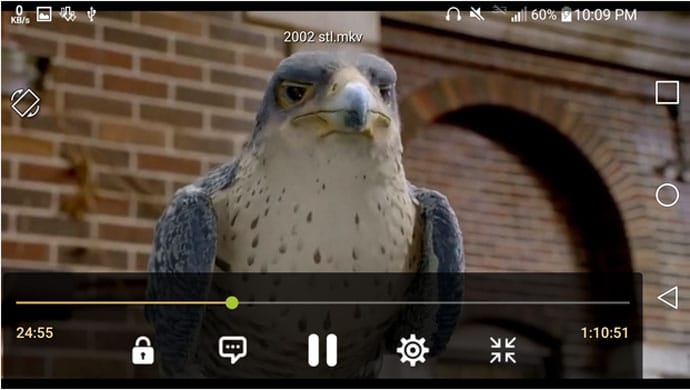 321 Media Player is one of the finest Video Player App for Android. It has trusted by millions of users and have a good number of user rating on Google Play Store. You can play almost all the format of video including, 3g2, 3gp, 3gp2, 3gpp, amv, asf, mkv, mp4, MPEG, and much more. You can also play HD, and 4K video using 321 Media Player. It also offers you to play audio with its individual equalizer to get a good sound quality.
AC3 Player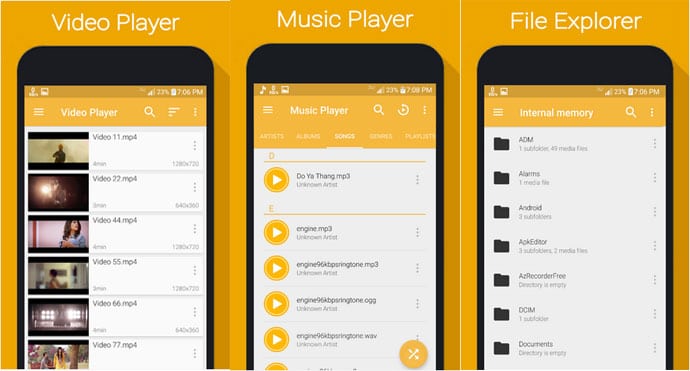 AC3 Player will let you enjoy all the popular video format with a high-quality resolution. Using AC3 Player the user can play all the video format. It has graphics optimization for high fps, and it doesn't need any extra plugin. It also has automatically search optimization to play your stored video and audio. You can also have multiple subtitle formats, auto synchronization, playing gesture & playing history. In one word, AC3 Player has all the basic and advanced facilities.
MoboPlayer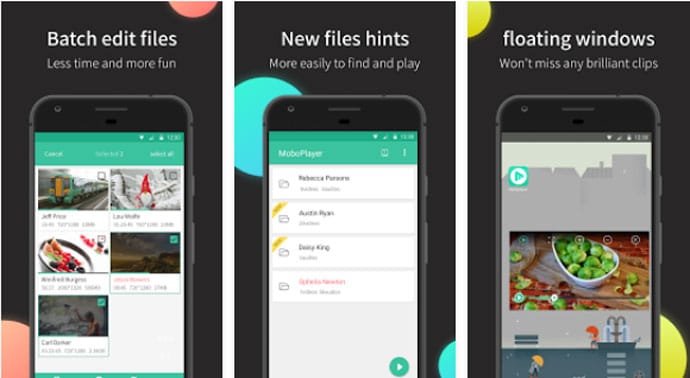 Watch videos from your Android device with tons of facilities using MoboPlayer. MoboPlayer will allow you to play all video format, and its supports almost every kind of subtitles including, ASS, SRT, and SAA. It has media library and sort videos by type. Video control and management are very simple with MoboPlayer. The user can easily control the sound, video speed, subtitle, and others. On the other hand, you can make a playlist by same video formats to play them continuously.
GPlayer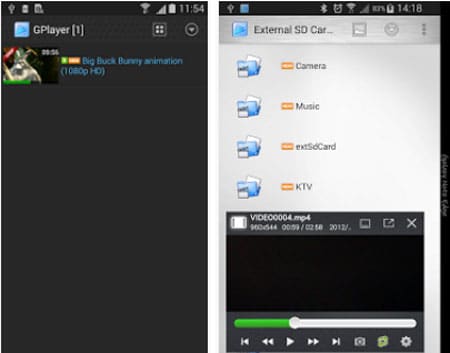 Enjoy all the popular video format with high-quality screen and sound using GPlayer. The app has a user-friendly interface and simple & customizable themes, so that, you can use the app easily. GPlayer has the multiple-window and pop-up technic to play the video from anywhere. Because of its wide video format support, you can watch almost all the media files with software decoder and subtitle files. Another plus point, GPlayer support Google Chromecast dongle now.
Final Words
Perfect screen quality with good sound will add an extra dimension to your entertainment. In this circumstance, you would love to prepare a perfect video player app for your Android device, which can deliver a good performance. For this reason, we create this list of the best video player app for Android. And hopefully, it will help to get the best one.
Save