Traveling with friends or a long drive with your beloved one, you need good music to make it more enjoyable. Moreover, if you are a music lover, then you must need music as your company. Let's dive into the topic, today we will discuss the 6 Best FM Transmitter Apps for Android. FM transmitter app is an unlimited source of music. When your device memory is full with photos, apps, and old music, you can use an FM transmitter app to enjoy new music. So, you can now check the list given below to have an FM transmitter app for your Android device.
Best Free FM Transmitter Apps for Android
TuneLink Auto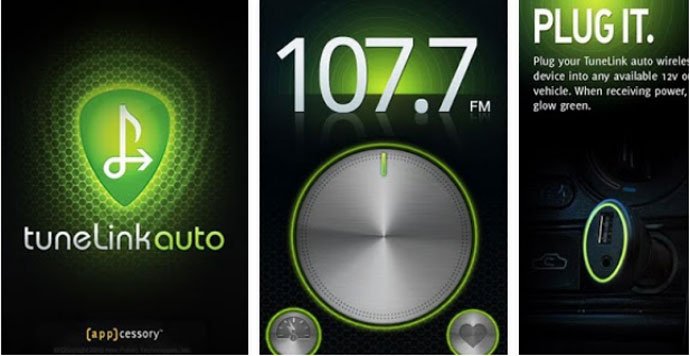 TuneLink Auto is one of the Best FM Transmitter Apps for Android smartphone and tablet. This one is a universal wireless Bluetooth to FM and directs connect to your car stereo. The app can automatically find your devices and can start playing your music automatically. It also has an auto-suggestion mode to suggest you the best channel based on your location. You can set the frequency of the FM transmitter using a large format dial control. You can even add your favorite channel to the favorite list to play quickly & easily.
Also Check: Best Music Downloader Apps
Quick FM Transmitter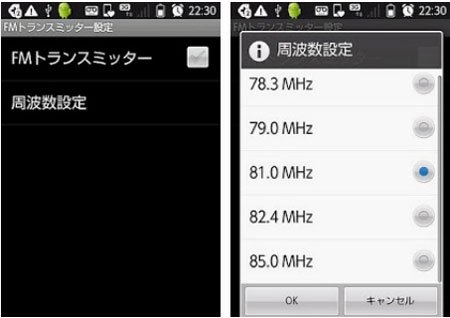 Quick FM Transmitter is another Best FM Transmitter App for the Android users. This is a fully free app with some important features, which will make your task easy. You can easily connect the app and can set it quickly. Quick FM Transmitter launch for IS03 and it will work on IS01, IS03, and IS05 arrows ef only. So, these device can get a connection from Quick FM Transmitter. One more thing to remember, use the antenna for one seg and do not turn on Airplane Mode.
Car FM Play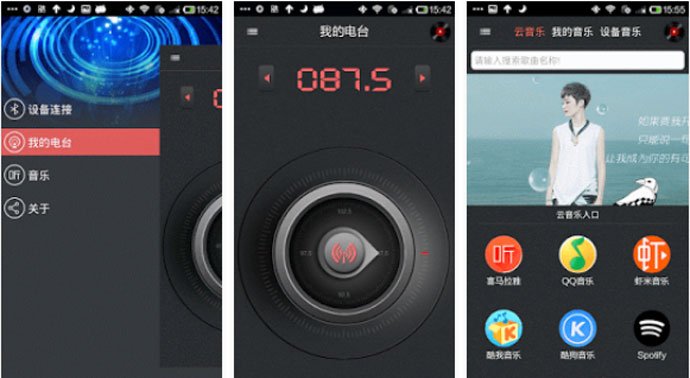 Car FM Play is an awesome FM Transmitter for Android with the easy connecting system. You can control FM transmission, FM frequency point can push your device music, and can create their radio stations. Along with this features, it also offers you to listen to your device music and also can connect to the Cloud for the unlimited music collection. So, the app will let you enjoy unlimited music with a variety of ways.
Smart Connect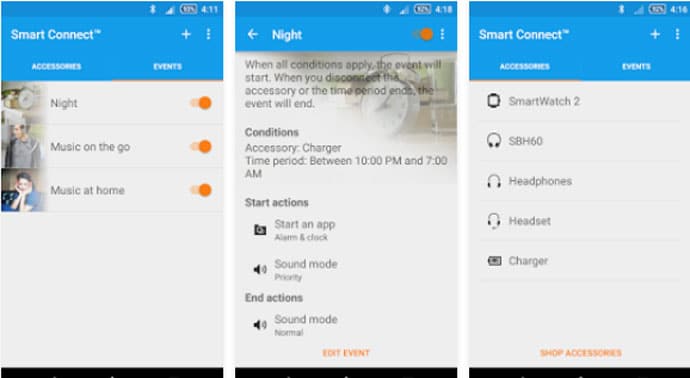 Smart Connect is an official product of Sony. The app is capable to connect your Android with another device including car stereo system. From the app, you can easily control your music and others system including turning on/off the WiFi. Another key point, if your device needs any supporting software or tools, the app will download and install it automatically. It can also save the previously connected device so that you can connect that device quickly.
Car Music Player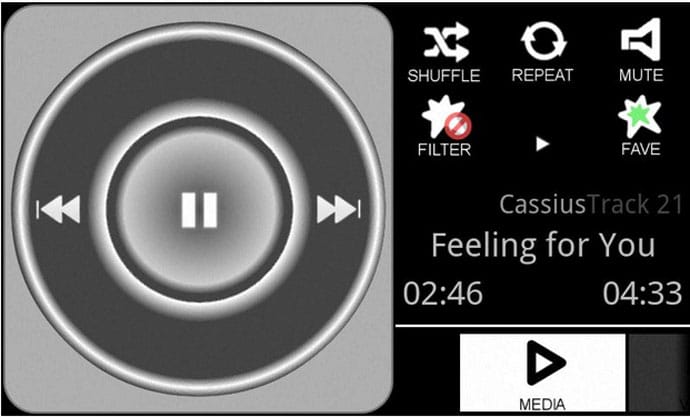 Car Music Player is an awesome app to play music through your Android device to your car stereo system. The app designed beautifully for the music lover. With the help of this app, you can easily connect your Android device with car music system. Once you connect the device, then you will be able to play your device songs and can run the FM for unlimited songs. Moreover, you can get all the control to manage your comfortable use.
Car Music Connector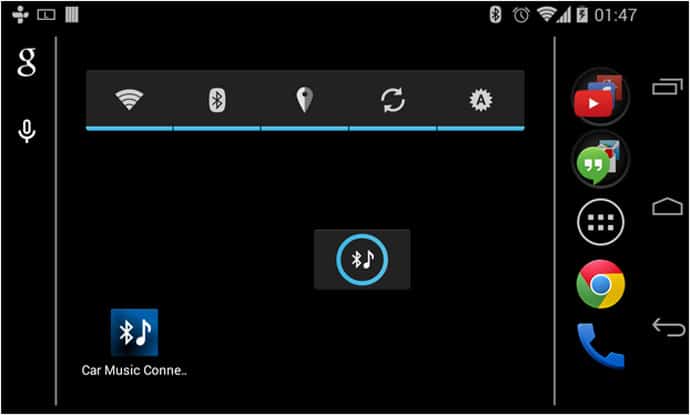 Car Music Connector is a Bluetooth based connector to play music on your car Music system using your Android device. The app uses the automatic connection system to build up the connection with your car music system. Just in the car and turn on the NFC widget of your car to find the device nearby. It will automatically connect your device and will start playing the music from your device. Connect and enjoy your favorite music.
Final Words
Music can fully change your mind and can bring peace to your mind. With some good music, you can pass a long time, but for this, you need a good app make it possible. There are some suggested FM Transmitter Apps for Android to get better option to have a great experience. Enjoy your long drive with some good music.