At our busy life, music can give us some relaxing time with positive vibes. Whatever you are a music lover or not, music can give you a perfect time of peace and relaxation. You can listen to your favorite music wherever you want. For this, you need excellent music apps which can fulfill your demand, and offline music apps will be the best solution ever. So, let's talk about the best Free Offline Music Apps for Android. As we know, finding music apps is not a big deal, but finding out offline music apps with a rich amount of songs is quite tough. Check the list to fulfill your musical demand.
Best Free Offline Music Apps for Android
Deezer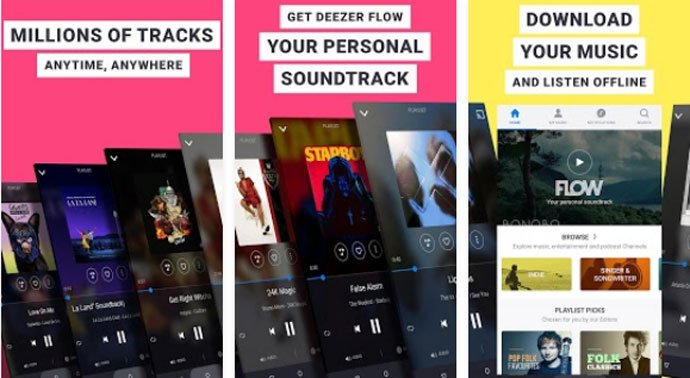 Deezer is one of the Best Offline Music App around the world. As a free offline music app, Deezer is very popular to the user. Discover millions of songs search by lyrics or album, and create an unlimited playlist to add your favorite songs. At the same time, the app offers you an enormous amount of songs with the offline listening feature. So that, you can enjoy your favorite music in offline mode. You can also see on-screen music lyrics, can listen to live radio, import your favorite mp3's and can keep them private.
Hungama Music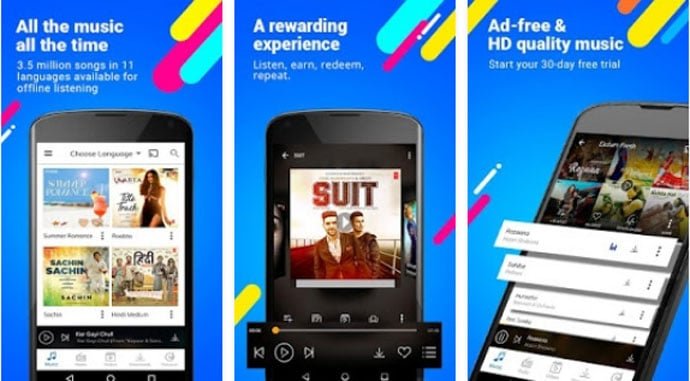 Hungama is another Free Offline Music Apps for Android. Hungama is an ultimate solution of Bollywood song, Regional song, and International song. Hungama is not only for audio songs, but you can also watch video songs on Hungama. So you will be able to listen to more than 3.5 million songs from almost every genre with the offline feature. You can find music as your mood and can play music from the celebrity created radio channels. So, you can enjoy all kind of music including, Bollywood, International, Regional, and much more. On the other hand, you can use the app in five different languages.
Gaana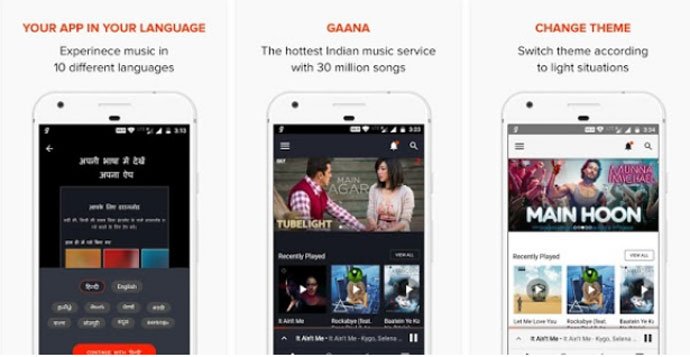 Basically, Gaana is a Bollywood music & radio app, but you can also listen to international songs. Gaana offers you unlimited songs including Hindi, English, Bengali, and others Indian Regional song. As a result, you can get access to your favorite songs from almost every genre with Gaana. Download songs from your favorite artist, album, and genre. Gaana also has hundreds of playlist which is created by experts and user, Non-stop radio channels, On-screen lyrics, and much more.
Wynk Music
Wynk Music is a Free Offline Music App for Android, which will allow you to download music for every mood. With a huge amount of music collection of about 2.6 million, Wynk Music will let you enjoy your favorite music. So, Wynk Music will provide you songs from every genre including, Bollywood, Pop, Rock, Devotional, Emotional, Party, and much more, as well as you can enjoy old classic music too. As a result, whatever your taste is and wherever you are, you can enjoy your favorite music based on your mood.
Shazam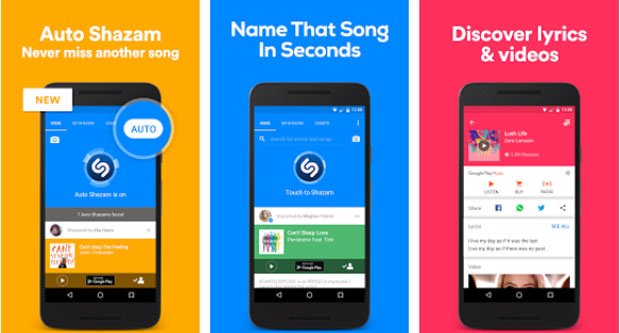 Shazam is another best Free Offline Music Player across the world. Millions of user are enjoying their favorite music through the app. You can discover and identify music with a single tap using Shazam. The user can sing along to the song with song lyrics. Shazam will allow you to listen to the music even offline mode. It also has recommended new song list, Shazam real-time charts, sync system to use Shazam from your all device.
Audiomack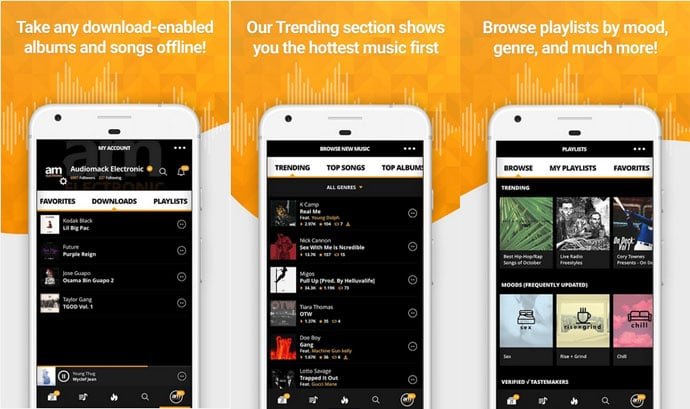 Let the app bring you all the new songs instantly after the release. So, Audiomack offers you to stream and listen to the song that is new or trending. It will allow you to stream and listen to unlimited songs from Hip-hop genre, Electronic genre, Reggae genre, and much more. At the same time, you can download the song, mixtapes or albums for offline mode. As a result, you can enjoy the song not even have a data connection. On the other hand, you can create a playlist to mark your favorite songs or albums.
Google Play Music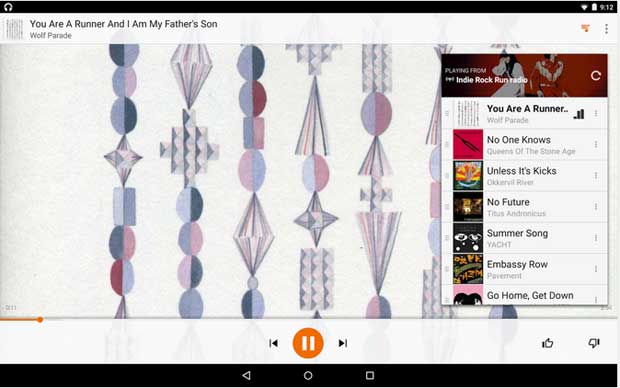 Google Play Music is probably the best music app for an Android user. This one comes with your device as a pre installed apps. Once you download the song, then you can enjoy it anytime you want, as well as it will combine your storage song. The app will let you browse unlimited songs from every genre you like, and the smooth UI will help you to navigate easily. You can also have some exciting features including, an auto recommendation based on your demand, discovering podcast option, and others.
YouTube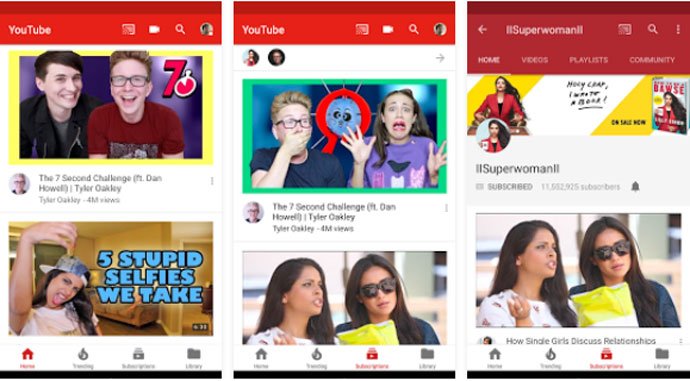 YouTube is an online streaming app which comes from the Google, and it's an editor's choice app. Through the app, you can stream unlimited songs. YouTube will provide you music from all over the world and from all the genre, and most of the songs have an offline feature to listen to the song while you are out of network or without a data connection. YouTube also has a plenty of option to get a perfect music experience like personal recommendation, channel subscription system, watch later option, and much more. With the help of offline saving option, you can easily use the app as an offline music app.
Closing Words
Now it's your time to choose your favorite one as your demand. The list contained eight best Free Offline Music Apps for Android to give you a plenty of option to choose. No doubt, we have picked the best apps for your favorite music. Download and enjoy your favorite song from your favorite genre, artist, and albums.