As we know, science is growing every day. As a result, we are getting the more digital option for our life and entertainment than before. VR is one of them. Virtual Reality is getting popular day by day. You can find so many VR headsets in the market. VR apps will let you experience a new definition of entertainment. There are so many VR apps on the Google Play Store. As your demand, you can pick your desired one. But as a newcomer, you can get confused. For this reason, you can find a helpful resource in this article to choose the best one. Here are the list of 10 Best VR Apps for Android Smartphones and Tablets.
Top 10 Free Best VR Apps for Android
Cardboard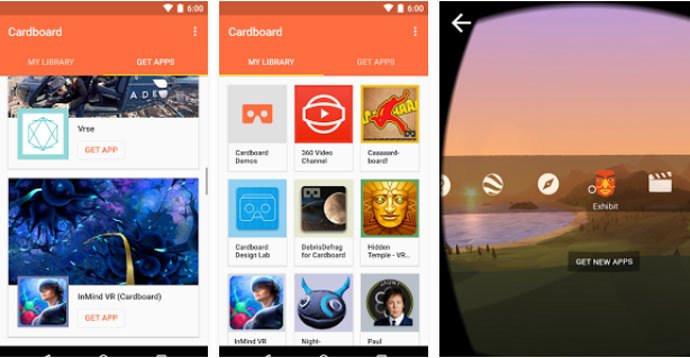 In the first place, we want to recommend you Cardboard. Cardboard is one of the Best VR Apps for Android. Cardboard by the Google and come from the top developer of Google Play Store. Cardboard is comparatively popular across the world. Cardboard will let you feel the virtual reality by your smartphone. With Cardboard, you can fly where you want on Google Earth. You can watch your videos on a large screen. Cardboard also provides you the real view of your captured photos, visit local areas, examine cultural artifacts and much more.

Fulldive VR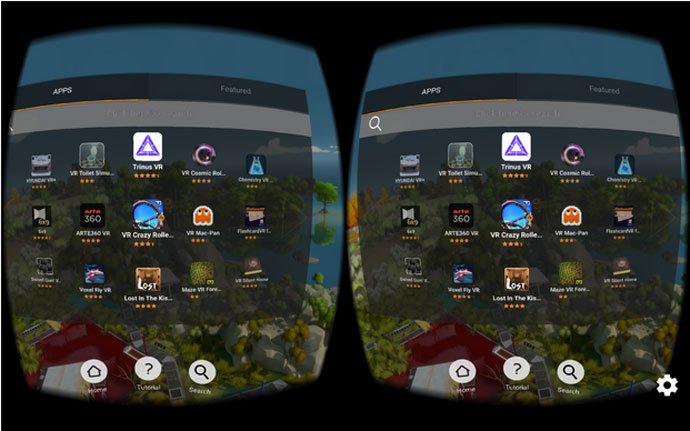 Fulldive VR is a Free VR App for Android with a ton of features. Fulldive is an awesome virtual reality content and navigation platform. It has also a social platform where you can follow your friend's activity and can react, comment, and share. You can stream all youtube videos in VR and also 3D and 360 videos too. Play videos by Fulldive and feel the big screen flavor. Click photos in VR and browse anything on the internet. It will allow you to store your 360 photos, pictures and videos in VR.

VaR'S VR Video Player
VaR'S VR will let you enjoy the perfect virtual reality in any modes. Fully customizable VR app, which has all the control including eye distance, parameters, brightness, lens correction, the field of view, seek video position and much more. It's head tracking response will give you a true VR experience with real time. VaR'S VR supports all kind of videos including full HD MP4 videos. With tons of features, this one is all set to give you the true VR experience. One of The Best VR Apps for such reason.

Cardboard Camera
Cardboard Camera is other VR app from Google. It also made by the top developer of Google Play Store. You can take photos by Cardboard Camera and can share with your friends and family. You can enjoy VR photos, scenery and sounds in every direction and 3D. It will make the near things really near, and far things far. Capture your family vacation to get-together with Cardboard Camera and relive it in VR.

Within VR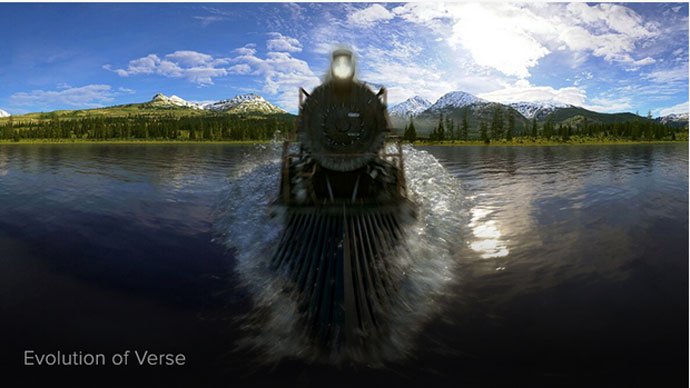 Within VR is a free Best VR Apps. To experience virtual reality you can watch popular content like Mr. Robot. Download Within app and download videos to experience virtual reality. Within app also works on your mobile without a viewer device. With a headphone feel the realistic 3D spatial VR audio. On the other hand, users can experience innovative, entertaining, and informative content from others including Apple.

Google Arts & Culture
Google Arts & Culture is another VR apps from Google. Explore the world with Google Arts & Culture. Experience every detail of the world's greatest treasures by zoom view. You can browse artwork by time and color. At the same time, you can save your favorite artwork and you can share it with your friends and family. Through the app, you can find cultural events and museum near to you. It will also help you to learn something new every time. Because, when you open the app, it will give you something informative.

Go VR Player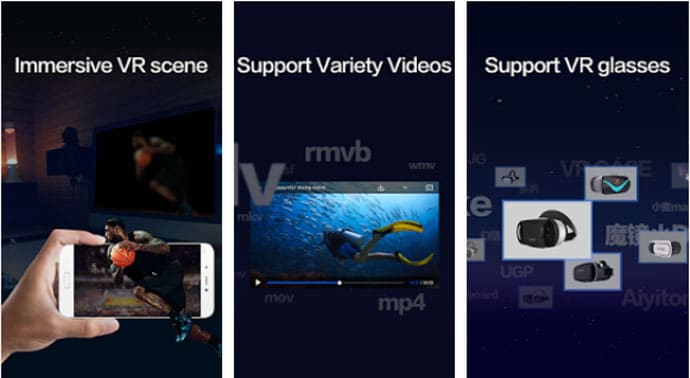 Go VR is a free and powerful VR apps. This one supports various type of videos including Panoramic 360 videos, 2D, and 3D videos. To watch your videos on a large screen, you can turn it on. Customizable and free to set. Head tracking will give you freedom to customize many things. Other features like you can watch HTML5 videos, Navigation and Search support. It also supports you to download resources from the internet.

Titans of Space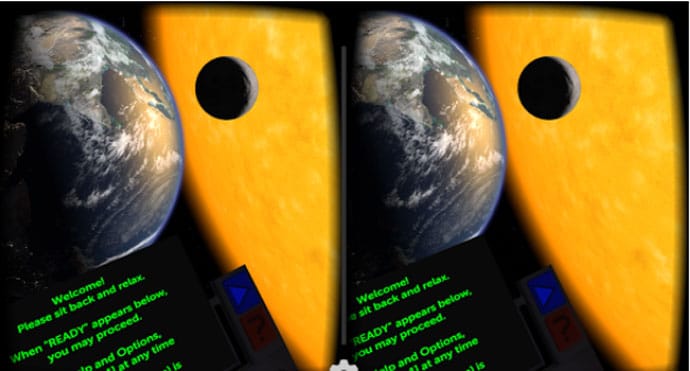 Discover the space in a large screen and experience the virtual reality. The built-in dynamic soundtrack will be matched to your tour. Multiple options to control and get a perfect shape. This is maybe true, this one is not like other VR apps, but it will give you something new in VR experience. You can have new information about the solar system through the app. On the other hand, it has translated option for other languages.

Trinus VR Lite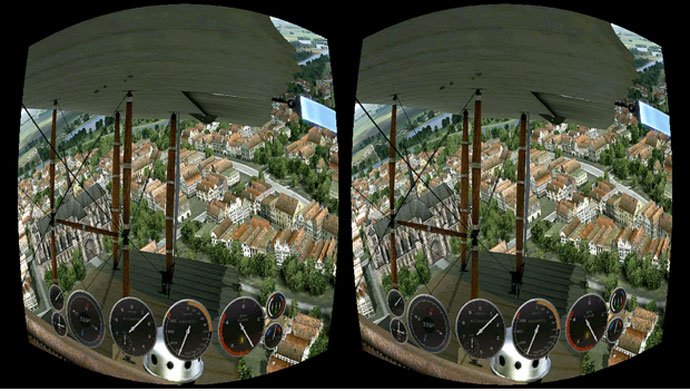 Trinus VR is something more you can imagine. It connects with your PC via your Android phone. So that, you can play your favorite PC games in virtual reality. By using your mobile sensors, it will give you a perfect head tracking for VR gaming experience. Trinus works with all PC games including GTA. As an oldie, Trinus compatible with almost every VR headset. Although, Trinus VR Lite is a free version and they have a pro version, but if you are not interested in buying a pro version then you can use the free version.

Insidious VR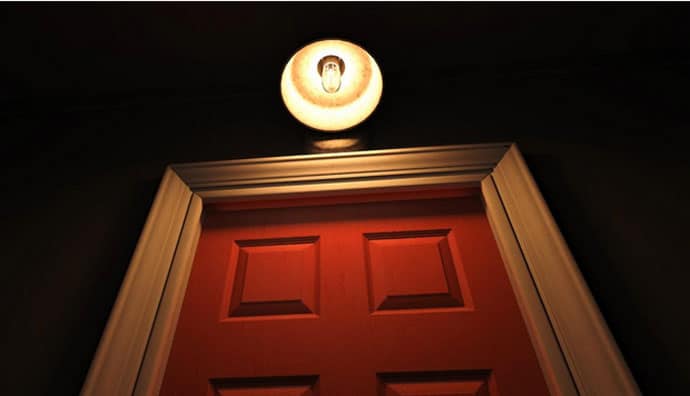 Finally, we are at number ten with Insidious VR. To have a great experience of virtual reality you need a VR headset. Connect the headphone for the best experience. Insidious Support almost every mobile including Samsung Galaxy S5, Note 4, Google Nexus 5 and 6.

Final Thought
We have just completed our review about The 10 Best VR Apps for Android Smartphones and Tablets. Through the post, we tried to give you the valuable information about a VR app. So that, you can choose the best one for the perfect experience of virtual reality. Choose your favorite one and have a great fun.