The Samsung Galaxy Note 7 is undoubtedly one of the best Android smartphone in the market. The large size display, high performing processor, long battery life and stylish design make the Note 7 popular. Fortunately, there are several Apps available for the Samsung Galaxy Note 7 to make it more functional. You can use those apps to do your personal/business tasks easily and also can use to have some fun. And in this post, I'm going to share some best and must have apps for Samsung Galaxy Note 7. Hope you will find here some cool apps for your note 7.
Best and Must Have Apps for Samsung Galaxy Note 7
Colorfy
The Colorfy is a must have apps for Samsung Galaxy Note 7 because you can color anything with this app and your large size screen note 7. This is one of the top rated coloring apps on the Google Play Store that comes with several attractive features. You can color books cover, images, flowers, animals, pattern and much more with this free app. You can color existing images or create your own pattern to color it as you want. As the app specially designed for the Adults, but kids can also use this to color their favorite flowers or animals. There are several built-in patterns, filtering options and unlimited color options available to color anything with fun. The built-in social sharing option available to share your images on social networks or email to your friends.
Recommended: Essential Galaxy Note 7 Accessories

SketchBook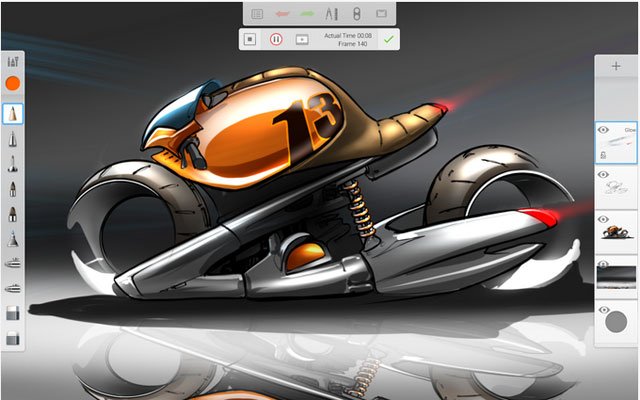 The SketchBook is a cool app for Note 7 for drawing and painting cool apps. Using the S-Pen, you can draw and paint anything with your own creativity. There are several fluid pencils and painting tools available it the app to draw and paint simple and cool interface. The app also comes with a built-in screen recorder to record any video and edit it with the SketchBook. Like the previous one, this one also comes with social sharing features to share your images with your friends and family. To use this app, you don't need to create any account, just install it on your Galaxy Note 7 and start drawing or painting.  There is a premium version of this app available with more drawing and coloring features.

Papyrus Ex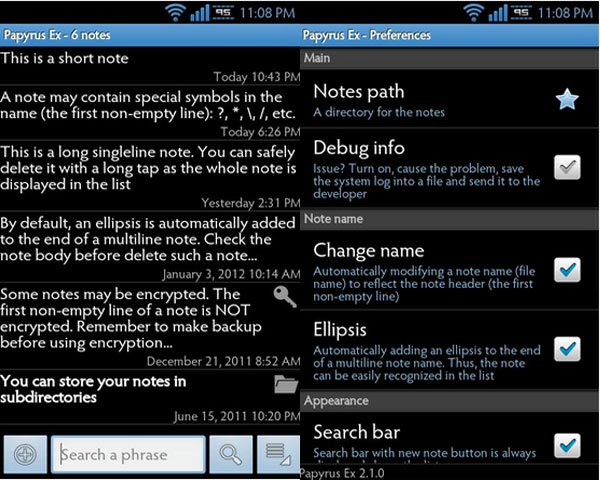 Taking notes is always important when you are in the business meetings, office or classroom. The Papyrus Ex is a top rated and most downloaded note taking app which is specially designed for the Samsung Galaxy Note series. You can easily create new notes or edit old one and store it as a text file on your note 7. You can choose the storage location such as device memory or external SD card memory to save your notes. The app can automatically detect the phone number, email or web address. So you don't need to insert them manually and can direct call, send email or browsing the by just clicking on the phone number, email address or web address. Select note's name automatically by date or you can also manually insert the note name.

Galaxy Button Lights 2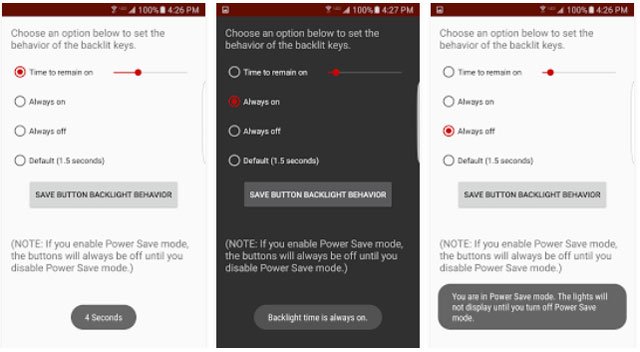 The Galaxy Button Lights 2 is a simple app for Galaxy Note 7 to set timeout of the backlight of the capacitive button. As the setting no longer available in the latest Galaxy Note 7, you can still use this app to set it. The app also lets you choose the capacitive button backlight time duration, fully off or fully on mode. You can set day and night mode so that the backlight can automatically on or off when needed.

AppLock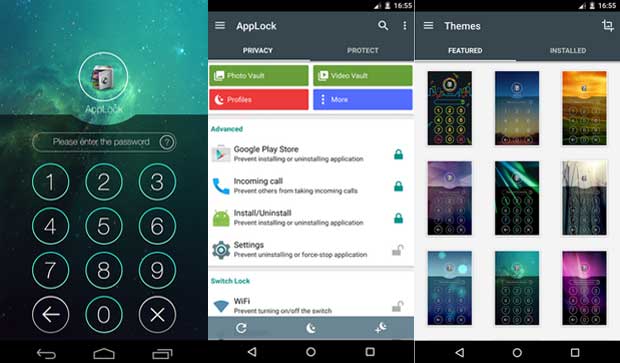 The AppLock is a premium quality free app locker app for Android to lock your device folder, gallery, apps or anything you want. The app comes with high security and fingerprint lock feature to keep your personal files and documents safe and secure. The fingerprint lock option only support in the latest Android 6.0+ version. However, the AppLock can hide your images, videos and can lock Facebook, Messenger, Email, SMS, Call logs, Device setting and much more. So you don't need to worry about safety from strangers.

Nova Launcher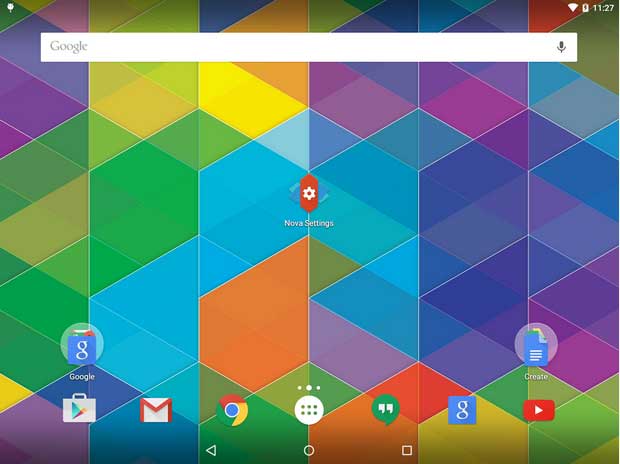 A launcher app is most important to make your device screen beautiful and organize your apps. The Nova Launcher is a popular and top rated Android Launcher App which is recommended for the Note 7. This is a highly customizable, light weight and low power consuming launcher app that you can use to organize your note 7 apps. There are thousands of free icon themes available for the Nova launcher, so you can decorate your apps icon with your own style. You can create a custom tab or folder for app with custom open and closing effects. The Improved Widget Drawer of this app helps to widget group to make your tasks faster.

ES File Explorer File Manager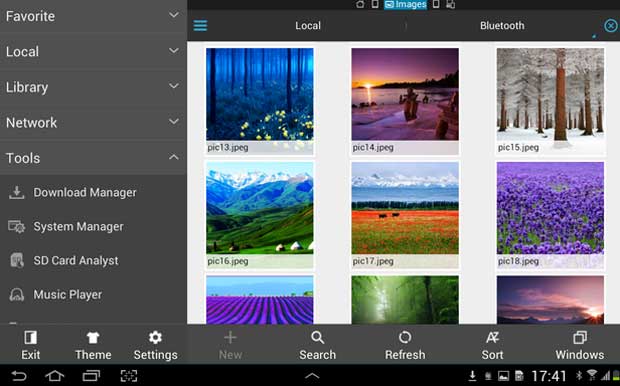 Although the Samsung Galaxy Note 7 comes with a built-in filer explorer and manager app, but you need a powerful file manager app to manage the large storage of this device. The ES File Explorer File Manager is a free and powerful file manager app and this is an ideal app to manage your Note 7 64GB built-in memory and up to 256GB external memory. Choose opening option for images, videos, documents and apps with this file explorer. You can also easily find temporary and un-used files and can delete to increase your device memory. The ES File Explorer also let you cut, copy, paste, move, rename or delete any folder or file easily and quickly. The most attractive feature of this app is, it supports ZIP and RAR File. You can easily ZIP or UNZIP any file to save your device memory.

Final Thoughts
Using the proper app on your Note 7 can make it more functional and make your daily tasks easy and comfortable. And these are our most recommended and must have apps for Samsung Galaxy Note 7. Let us know by commenting below about your favorite Note 7 apps so that we can include it in this list.
Save
Save
Save