Less than 20 years ago, it would have sounded like science fiction – in fact too many, it probably still does but the phenomenon of 3D printing is probably the hottest topic in technology for 2017. In fact, it is no exaggeration to say it could change the world in ways we are only beginning to imagine.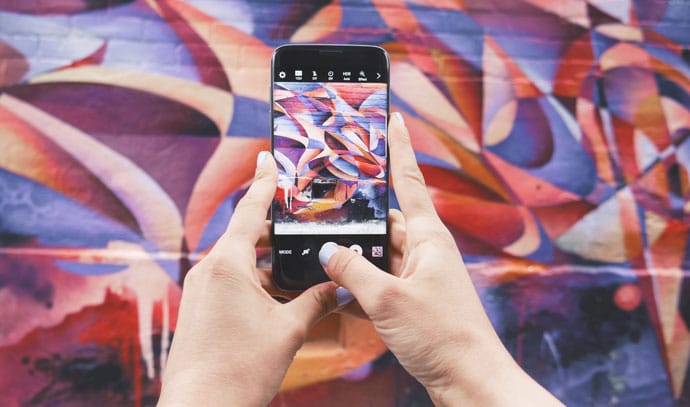 Better still, after being the domain of specialist manufacturers and researchers for so many years, the technology is, at last, becoming affordable to anyone, and there is an ever growing range of 3D printing hardware, software, and apps available. Let's take a look at some of the best apps that are free to download on your Android device, to see how you can get involved in shaping the 3D future.
OctoDroid 3D Printer Control
Many 3D printer users are already using Octoprint as a basic web interface. Octodroid is designed to work in combination with it, allowing you to manage and monitor your 3D print jobs from your Android device. It allows you to start a new print job or stop an active job while you are away, or to warm up the printer and heat bed so that it is all ready for action when you get home. The controller can also let you know when a print job has finished. It can even handle multiple jobs at the same time and toggle between them.

GCodeSimulator
This useful simulator gives you the opportunity to examine and simulate your 3D print on your mobile device before you commit to sending it off to the printer. It provides the option of simulating in real time, ie at the same speed as the print job would take, or to speed through it in fast forward. It also provides a host of analytical information about your project, including estimated print time and the number of layers.
It shows each layer in different colors so that you can see how each layer will interact with the layer below. The app also provides a basic printer control panel, making it a great all-rounder.

Thingiverse
Users of the Makerbot 3D printing app will already be aware of its wide range of uses in creating 3D digital designs through a simple and intuitive interface. Thingiverse gives you access to the full Makerbot community from your phone. It gives you the ability to like, add, share, upload and manage your creations and images. You can also use it to interface with the Makerbot app directly from your phone, and send and control print jobs remotely.

ModelAN3DPro
This app allows you to model 3D objects using your mobile device. One of the most exciting possibilities it provides is the ability to transform your photos into 3D objects. It also comes with a variety of handy options, such as sharing screenshots and importing Wavefront OBJ files.

Tinkerplay
If you have kids who are keen to get into 3D printing, Tinkerplay is just the thing. It provides a step by step guide to creating exciting characters limited only by their imagination and comes with a huge library of designs to provide inspiration. The app also has a facility where kids can fully test their creations on screen, bending and flexing every joint, before they print.
3D Print Cost Calculator
This clever app helps you price up your project. Just enter the material, filament details, and length of print, and let the app do the rest. It will tell you the length of spool needed, the cost per meter and the overall cost of the print job.
If the software that came with your printer does not automatically do this for you, then this is the ideal workaround to make sure you know both how much filament spool you will need and how much it is going to cost you. As well as the free version, there is a paid version that contains no ads and costs less than $1.00

The future in 3D
From kids creating fantasy characters to scientists constructing printed ovaries for infertile women, it is hard to think of a technology that has had such dramatic and far-reaching implications as 3D printing.
New apps are coming up every day to help you and your family explore your own creativity in this exciting new world. Get out there and give them a try!