Android smartphone and tablets have become one of the important parts of our daily life. In spite of this, still, you can't do such important things with your Android device, because of its limitations. We know that Android has thousands of features and functions to make it useful to its users, but you can do more through your Android device with some customization app. Customization apps will let you do such things which are usually Android doesn't have or allow. For this reason, you might, searching for the best customization app and you have come to the right place. We have just reviewed some Best Customization Apps for Android phones and tablets.
Free and Best Customization Apps for Android Lovers
Nova Launcher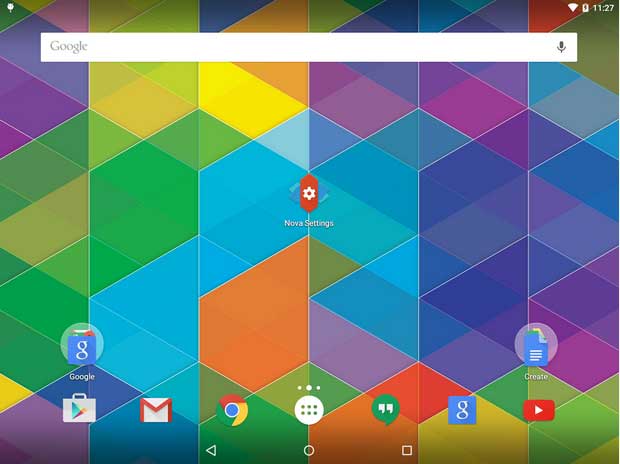 Nova Launcher is one of the Best Customization Apps for Android. You can easily customize your Android device using this Launcher app. The app is compelling, and it will give you plenty of option to do customization. You can add thousands of icon theme to the Nova Launcher from Google Play Store for free. Control color for almost everything including, labels, folders, unread badges, and much more. In one word, Nova Launcher will let you do hundreds of customization to your device.
ZDGE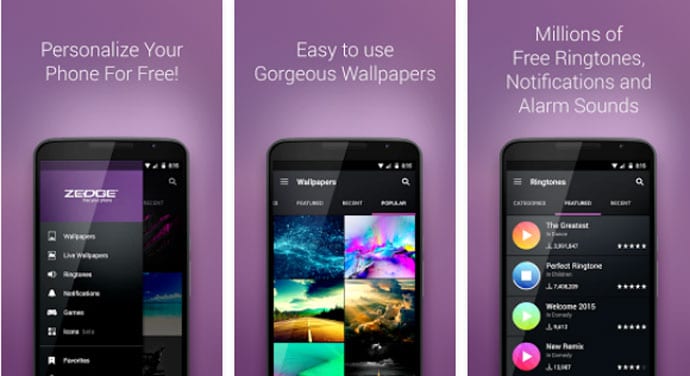 ZDGE is another Best Android Customization Apps with tons of feature and functions. The app is trendy across the Android users with an enormous amount of trusted user. Customize your Android smartphone and tablets with free wallpapers, ringtones, app icons, alarm and notification sounds. You can fully customize your device with the help of ZDGE. From your mobile background to notification sounds, every part of your device can be customized using ZDGE.
Flashify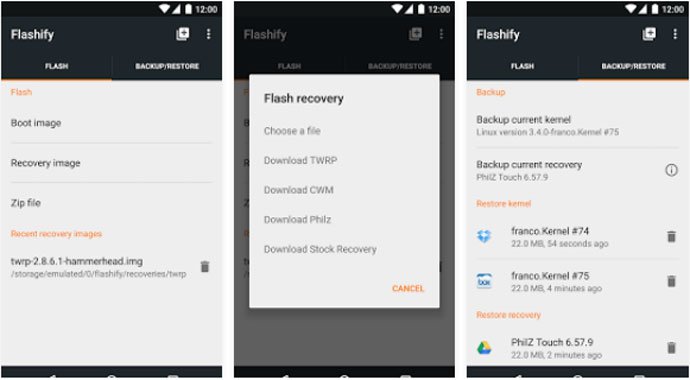 To customize your Android device, you can use Flashify. One thing to remember, Flashify requires root access. Sometimes it's little bit tough to root your Android, but once you do that, then you can have a plenty of option to customize your device. As we know, Android features can be customized more after rooting the device, and Flashify will be the great choice for that. Although this is a free version, it has a limit for each day, and you can buy the app to cross the limit.
Zooper Widget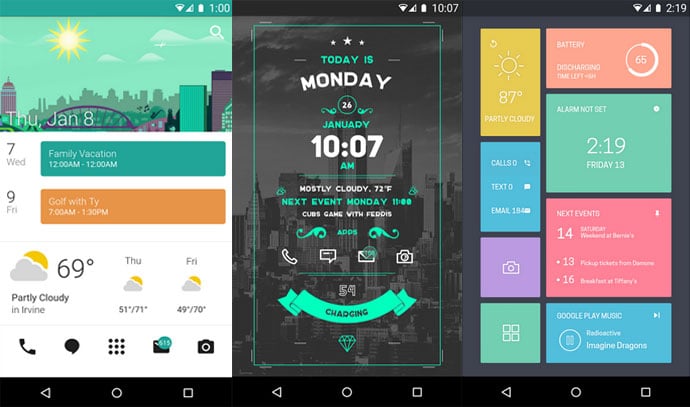 Let the widget give you the freedom to customize your Android device. You can have the Best Android Customization option using the Zooper Widget. This one is very lightweight, classy, and extremely customizable. As well as, this one is also very battery friendly. It will give you tons of option to do including, fonts custom option, templates create option, data calculation option, world clock, battery info, and much more. In one word, Zooper will allow you to do as many things as you want.
Recommended: Best Clock Widgets for Android
Pixel Icon Packs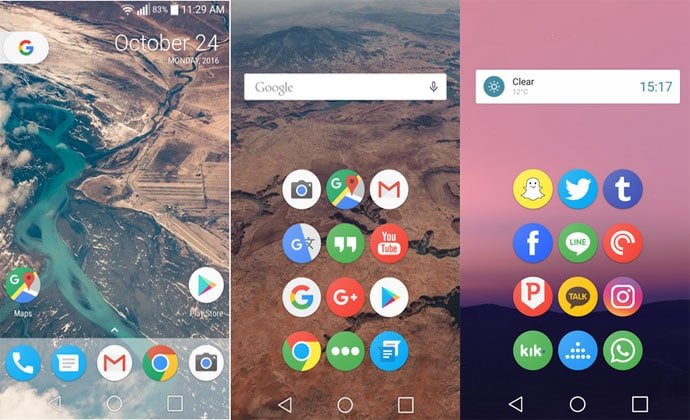 If you already installed a launcher, and your device looking new. Now you can pick this one to customize your device. It comes with more than 5900 plus icon and counting. Pixel Icon Pack offers icon with a perfect resolution. So that, you can have a fresh and bright look. It has some quality features including, Cloud-based quad HD wallpapers, material design theme dashboard, dynamic calendars, and much more. In fact, many alternates for the same icon can be the most exciting feature for you.
ZenUI Launcher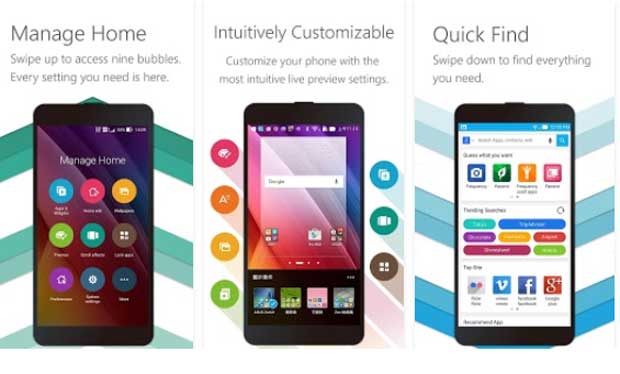 Another Launcher in our list is ZenUI Launcher. One of the Best Customization Apps for Android that comes with a lot of features. Once you download the launcher, then you can customize the launcher as your demand. ZenUI Launcher will allow you to apply your favorite themes, wallpapers, and widget. As well as, you can change app icon, you can apply scroll effects or transition. The launcher is very intuitive and will be very efficient to customize your home screen.
Defumblr
Defumblr is a smart lock screen app, which will allow you to customize your device. It will put the most important information, resources, and apps at your fingertips, without even unlocking the screen. At the same time, it will discover the most important thing at the right time and will show in a customizable widget. It also has a password protective security lock option to keep everything safe and secure. So that, only you can get control on your device even while your device is in lock mode.
ES File Explorer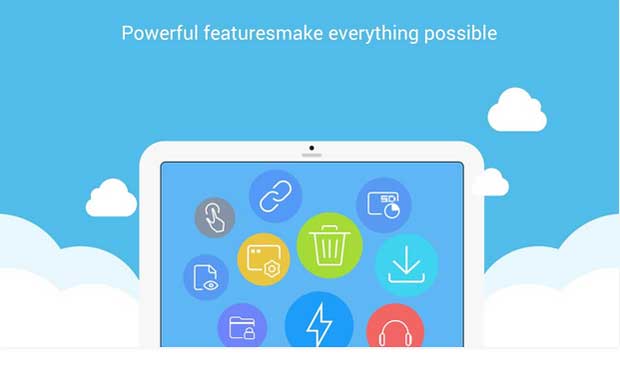 Customize your device with ES File Explorer. Manage your files and folders as you want. Normally Android doesn't have any built-in file explorer. So that, you can use this free file explorer to customize and manage your files and folders. It has app manager to categorize, uninstall, backup, and also can create app shortcut. Find out your file in a real shortcut way using ES File Explorer. It also provides SD card analyst, memory speed booster, cache cleaner, auto-start manager, smart-charge, and real-time observer.
CM Launcher 3D – HD Theme & Live Wallpaper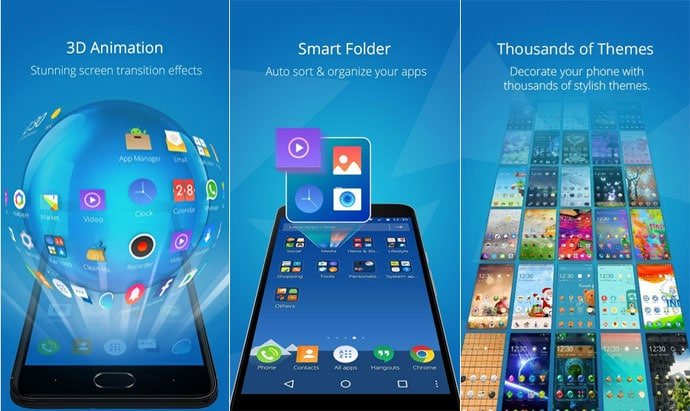 Install the most rated Launcher apps on your Android device to customize your device interface. The launcher app is very slim, speedy, secure, and smooth, which is powered by the 3D engine. CM Launcher 3D offers you plenty of option to personalize your device. You can have thousands of free themes and wallpapers for your device. It will also allow you to customize your menu with different widgets, icon packs, stylish live wallpapers, and themes.
Go Launcher – Theme, Wallpaper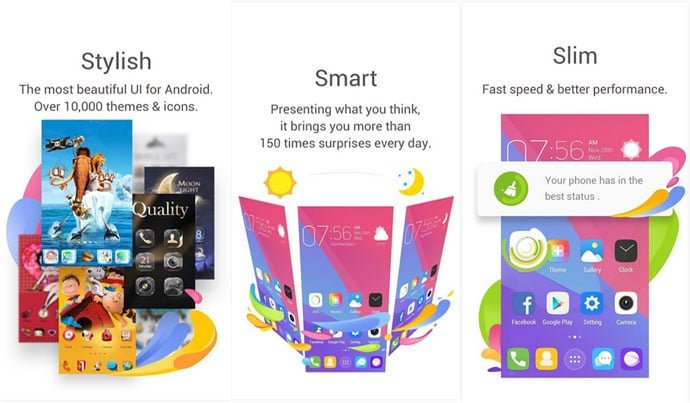 Make a difference and keep changing your device performance and look with the help of Go Launcher. Go Launcher is a slim, stylish, smart, and smooth app to customize your Android smartphone and tablets. It has a new flat interface design which will change your device performance significantly. On the other hand, it has more than 10000 mobile themes for your device. Download the app to have a brand new personalize mobile operating experience.
Final Words
It's excellent to have a little bit more control on your device, and customization app will let you do the job properly. Android device has thousands of features and functions which can be customized using some customization apps. For this reason, you can install some apps to customize your device, and these are some Best Customization Apps for Android.
Save